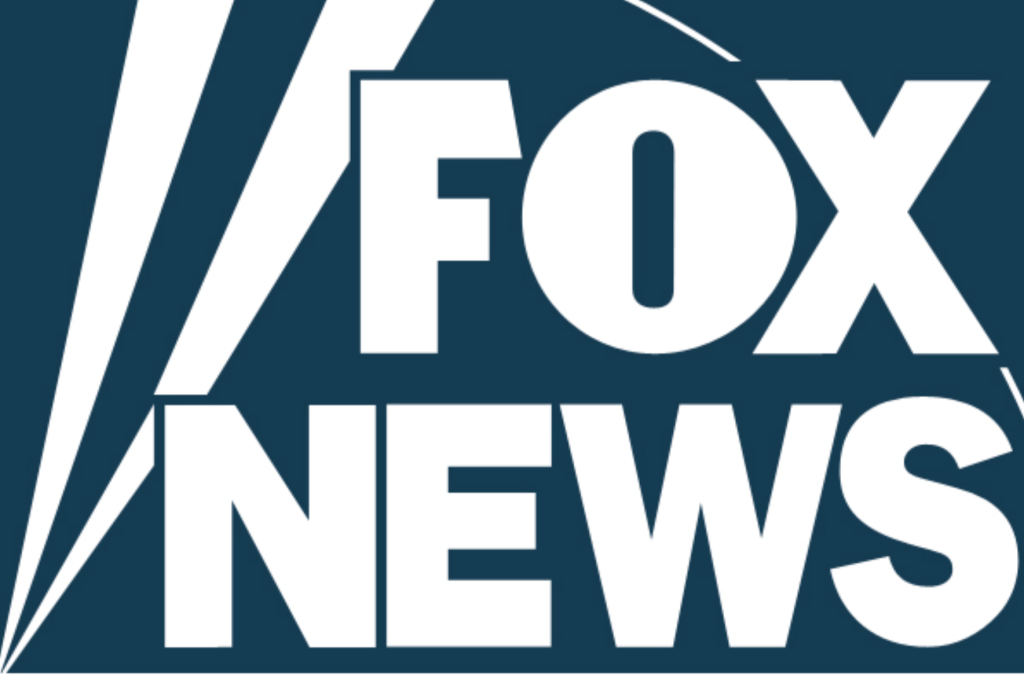 There are important lessons for conservative media in the massive Dominion/Fox settlement. Is anyone listening?
One lesson to conservative media from the Fox News payment of $787.5 million to Dominion Voting Systems: Don't panic when some of your customers head to outlets further to the right.
E-mails in the Dominion case showed how Fox News execs in 2020 and 2021 worried about the "troubling" surge of viewers to smaller but nuttier Newsmax. The untold story: Fox was not alone in the desire to outbid an extremist organization in the race for eyeballs.
World magazine also heard behind it the footsteps of a rising force on the far right, The Epoch Times. In December 2020, as World editor-in-chief, I received emails like this one from a clinical psychologist: "I earnestly believe that Trump received about 80 million votes and won in a relative landslide. Communist conspirators effectively coordinated a coup through digital and conventional fraud…. You have an obligation to take this on…. The upstart Epoch Times has covered this fraud extensively."
This subscriber approved of the Dec. 14 Epoch Times proposal that Donald Trump "arrest those who have conspired to deprive people of their rights through election fraud." He wanted Trump to use the army to enforce his will. I wrote him back, "Looking for a civil war?" He responded, "Clearly the Dem strategy is to render null and void all future elections, just as leftists have done in Russia, Venezuela, and elsewhere."
That's not clear, but why do millions of people think it is? Why, to retain some of those people and gain the allegiance of others, did the World business side decide to transform a publication that for the first time in years was financially strong? I'll get to those questions, but I'm also asking an underlying question: Whatever happened to the Christian understanding of common grace?
Charles Hodge and Louis Berkhof are the authors of two classics entitled Systematic Theology that I read soon after becoming a Christian almost 50 years ago. Hodge wrote of "a divine influence of the Spirit granted to all men." He said both the Bible and experience show that "common grace" brings about whatever "decorum, order, refinement, and virtue exists among men." Berkhof said "common grace" means that "sinful man still retains some knowledge of God, of natural things, and of the difference between good and evil, and shows some regard for virtue and for good outward behavior."
These professors understood that Christians and non-Christians have different eternal destinies, but that all can and often do contribute to human societies. Instead of concentrating solely on the negatives among those who don't know Jesus, let's acknowledge that sometimes they do good things. Remember Alexandr Solzhenitsyn's oft-quoted admonition that the line of good and evil runs through every human heart? That means Christians are not free of sin and non-Christians even in their unbelief also have knowledge to offer.
Christian journalists who relish common grace should not turn humans we cover into two-dimensional cartoons, even though such depictions may gain us more "likes" and "follows." Common grace means we should not consider non-Christians as guilty until proven innocent. Common grace also means we should not expect every election to be rigged. Despite gargantuan efforts and small errors here or there, no one has shown evidence that would have overturned the results of the 2020 presidential election in even a single state.
Nevertheless, the Epoch Times from Oct. 7, 2020, to Jan. 6, 2021, ran 136 articles containing the words "stolen election." Pre-election stories included: "Trump Calls for Resistance to Blanket Mail-In Voting, Cites Fraud Concerns" and "Experts: Mail-In Balloting May Deliver Fraudulent Votes." Post-election stories offered a state-by-state drumbeat: "Nevada Voter Says Family and Friends Are 'Outraged' With Election…. Georgia Voter Says Americans Can't Accept This False Election Narrative…. Ohio Voter Sees 'Blatant Injustice' in System…. Delaware Voter Denounces Election Fraud …. Missouri Voter Believes Legal Recount Would Be a 'Landslide' for Trump…. California Voter Says Election Was Run With 'Lawlessness.'"
Epoch Times election headlines had three major themes. First, the 2020 election was "A Battle Between Good and Evil…. This Is a Spiritual Battle." Second, the 2020 election was a Flight 93, rush-the-cockpit-or-die situation, with no second chances: "Pennsylvania Voter Says If Election Is Stolen, 'It Will Be the Last Election'…. First Time Voter Says America Faces Renewal or Destruction…. Election Protester: 'This Is the End of Our Republic If We Do Not Fight'…. Trump Says He's Fighting for 'All Future Elections.'" Third, either politicians or God will bring victory: "Legislatures in Swing States Will Switch Electors to Trump…. 'All of This Is Gonna Be Turned Around by God's Power.'" That's because of "Overwhelming Evidence of Outcome-Altering Voting Irregularities."
At World, we didn't see the evidence as overwhelming or even whelming. We used the term "stolen election" not 136 times but six times, in the context of looking hard for "specific, credible evidence." On November 13, 2020, senior reporter Emily Belz noted several small voting errors and concluded that "instances of voter fraud or mistakes so far don't amount to numbers big enough to change the projected outcome in several states Trump would need to flip in order to win." She quoted Michael Adams, the Republican secretary of state for Kentucky, saying widespread fraud is "just not feasible," along with data analysis from Stanford University: With millions of votes coming in from counties across the country, "an absence of any irregularities would in and of itself be irregular."
Emily analyzed some popular stories and social media posts and one by one explained why they did not hold up. In light of the Dominion case against Fox News, here's Emily's analysis of one snafu: "Dominion provided the voting equipment in Antrim County, Mich., which initially showed Biden as winning, then flipped to Trump after canvassers reviewed the numbers. Michigan officials said that was human error from the county clerk uploading Antrim's results. The Dominion machines correctly tabulated the votes, but a Michigan company called ElectionSource provided the election software, which the secretary of state said the clerk should have updated before uploading results."
Emily included in her article a reminder— "A swirl of information on social media deserves careful sifting, as Exodus 23 reminds us: 'You shall not spread a false report.'" World followed that command and did not face a lawsuit. World also reported on December 2 that "One month after the general election, the Department of Justice has not found evidence of widespread voter fraud." A long World website story in January went through dozens of accusations and found no reason to overturn the election.
This coverage did not satisfy some World subscribers. Early in 2021 one wrote that she canceled her subscription and started reading The Epoch Times: "Their motto is 'Truth and Tradition' and they definitely are all-in on the tradition side. Every time I read it, I come across something uplifting. It is a newspaper that I am more than happy for my children to read."
Another subscriber wrote, "I have switched to Epoch Times where the news and opinions are insightful, timely and relevant." A third wrote, "Desperate for balanced, thorough, and reliable news, we started taking The Epoch Times…. Our family struggles in the current environment of depravity, dishonesty, and growing hostility to keep our eyes lifted and our hearts encouraged. Epoch is working to fill that need."
Aware that the business side was feeling the heat, I wrote in January 2021 to World News Group CEO Kevin Martin, "We have a unique niche in the media market that I think will serve us well long term, but in the short run it's not as remunerative as conspiracy-centric organs like The Epoch Times." I was glad to receive Martin's reply: "There are a lot of ways to make some quick money in media, especially if we're willing to sell our souls. Let's not. I think we're in the right place. Many Christians will get tired of being anxious and angry all the time, and WORLD will be here for them."
An email to me in March from a World News Group fundraiser had the headline "Major donor concern." It said two big contributors "are dissatisfied with WORLD's coverage of alternative stories on voter fraud… they have turned to The Epoch Times." (Others were probably also dissatisfied, but I had for years told fundraisers not to give me special alerts like that: I didn't want to prioritize the concerns of the rich over those of the poor.)
I wrote to Martin, "We've tried to respect our readers by emphasizing Biblical objectivity, which has some overlap with contemporary conservatism but challenges parts of it….I've read several complaints from readers who are switching to The Epoch Times. I've assured reporters that we're not going that way, but I want to make sure my assurances are accurate."
Martin replied, "I have heard from some of the readers you may have heard from who are looking for alternatives to WORLD. I hope they don't go to The Epoch Times–that would be a sad outcome–but I would prefer that they not leave WORLD at all." His next sentence could be interpreted in different ways: "I hope we will continue toward giving our readers and listeners (and viewers) the answers they are looking for, so they don't find bad answers in other outlets."
At Fox News, White House reporter Kristin Fisher was skeptical about "stolen election" claims. Her deposition in the Dominion case reported that her boss, Bryan Boughton, "expressed his great unhappiness with my live shot. He emphasized that higher-ups at Fox News were also unhappy with it. And he told me that I needed to do a better job of respect — this is a quote — 'respecting our audience.'"
An attorney questioned Fisher: "Was it your understanding that you had done something that was disrespectful of Fox's audience?" Fisher responded, "No. I believed that I was respecting our audience by telling them the truth." Fox CEO Suzanne Scott complained about Fisher's "indifference to the audience. We need to manage this…. I can't keep defending these reporters who don't understand our viewers or how to handle stories." Fisher told a colleague, "I'm 100 percent being muzzled." She resigned: "I couldn't defend my employer to my daughter while trying to teach her to do what is right."
World CEO Martin was also concerned about audience. World managing editor Angela Lu Fulton pleaded in an email to him that we strive to reach "the whole of the U.S. church (not just the white conservative subset)." Martin responded, "Our mostly white, mostly conservative audience is what God has given us. I am burdened to care for that audience properly, while hoping God brings others to us." From October 2021 to early 2022., all eight of World magazine's senior editors and writers resigned. 
The World experience, like Fox's, showed how hard it is to do street-level reporting in today's political climate. Many people want their ears tickled and will only believe stories that conform to their biases. But here's where the reality of common grace can kick in—if we actually pay attention to people unlike ourselves instead of sitting in offices cranking out opinions. "Respecting" the audience should mean telling the truth.
I'll conclude with the experiences of a reporter for the liberal Washington Post and a conservative writer. The Post reporter, Walt Harrington, journeyed to Mobile, Alabama, to profile the Websters, a fundamentalist family attempting to ban "secular humanist" public school textbooks: Obviously, they were the enemy. Harrington went to their home and, not sure how to begin a combat interview, asked for a tour of the house. He saw it was "full of tacky teddy bears and knickknacks." Harrington thought the Websters were not only bad people but had bad taste.
Then Mrs. Webster agreed about the tackiness and explained each item. One came from a 13-year-old pregnant girl kicked out by her mom. Another came from an 84-year-old woman in a wheelchair who got to swim when Mr. Webster picked her up and carried her to the pool. Other knickknacks had similar stories. Harrington wrote that he had gone to Mobile to find out "What kind of family would bring a lawsuit to get books banned in America? It turned out that the answer was a lovely family." Because of common grace, Harrington could recognize goodness in the Websters.
Common grace also works the other way: Conservatives who keep liberal Twitter warriors at a digital arm's length may find that telephone phone conversations amid crisis lead to friendship. Nancy French in December 2021 described how she helped a Jewish, disabled political opponent unable to get groceries amid New York City's COVID lockdown. They eventually prayed together over the phone. The food chain started moving again. Their friendship continued.
Belief in Christ is a special grace that God in His mysterious ways sometimes bestows and sometimes does not. Common grace seems widely available. We do God (and ourselves) a disservice when we don't relish that mercy. We should remember that Jesus loves people who were out to lynch him. (I was one of them.) Jesus died forgiving his enemies. When we beat up non-Christians physically, or with flying fingers over computer keys, we disgrace Him. We need to leave our offices and see how common grace works.
Marvin Olasky is former editor-in-chief at World magazine and is now a senior fellow of the Discovery Institute and an Acton Institute affiliate scholar. He writes a weekly column on homelessness for the Fix Homelessness website and a monthly Olasky Books newsletter.