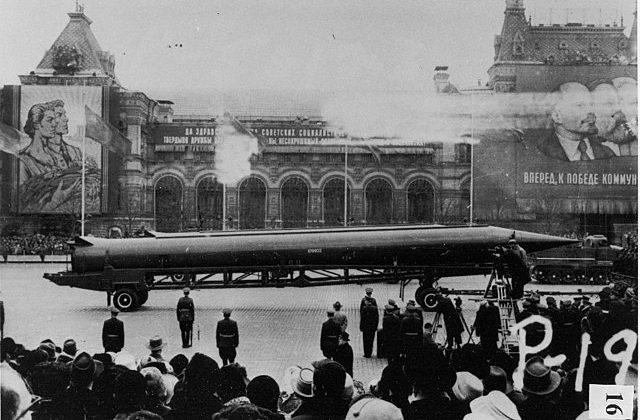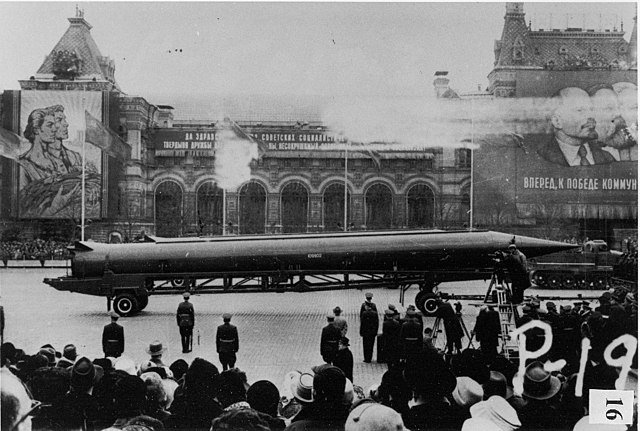 "What's important," Soviet leader Nikita Khrushchev reflected in October 1962, "is not to cry for the dead or to avenge them, but to save those who might die if the conflict continues." That so many didn't die, then, was the result of Khrushchev's, and Kennedy's, willingness to stare down their hardliners and compromise.
No matter how much you know about the Cuban Missile Crisis, you're guaranteed to learn something more in this bracing recent retelling of the event by Radchenko and Zubov in Foreign Affairs. Not only is it vivid in its descriptions of a past we need to know better, the implications for the present glitter like shards of a broken mirror.
A taste:
It is now clear that the Soviet troops in Cuba had no pre­delegated authority to launch nuclear missiles at the United States; any order had to come from Moscow. It is also doubtful that the Soviets in Cuba had the authority to use shorter-range tactical nuclear weapons in the event of a U.S. invasion. Those weapons included nuclear-armed coastal cruise missiles and short-range rockets that had been shipped to Cuba with Statsenko's division. During a long meeting in the Kremlin that began on the evening of October 22 and lasted until the wee hours of October 23, the Soviet leaders debated whether the Americans would invade Cuba and, if so, whether the Soviet troops should use tactical nuclear weapons to repel them. Khrushchev never admitted that the entire operation was folly, but he did speak about grave mistakes. The upshot of this meeting—which coincided with Kennedy's speech announcing the naval blockade—was an order to Pliev to refrain from using either strategic or tactical nuclear weapons except when ordered by Moscow...
Khrushchev's hubris and resentment led him to the worst misadventure of his political career. But his—and Kennedy's—caution led to a negotiated solution.
Their prudence holds lessons for today, when so many commentators in Russia and in the West are calling for a resolute victory of one side or the other in Ukraine. Some Americans and Europeans assume that the use of nuclear weapons in the current crisis is completely out of the question and thus that the West can safely push the Kremlin into the corner by obtaining a comprehensive victory for Ukraine. But plenty of people in Russia, especially around Putin and among his propagandists, defiantly say that there would be "no world without Russia," meaning that Moscow should prefer a nuclear Armageddon to defeat.
If such voices had prevailed in 1962, we'd all be dead now.