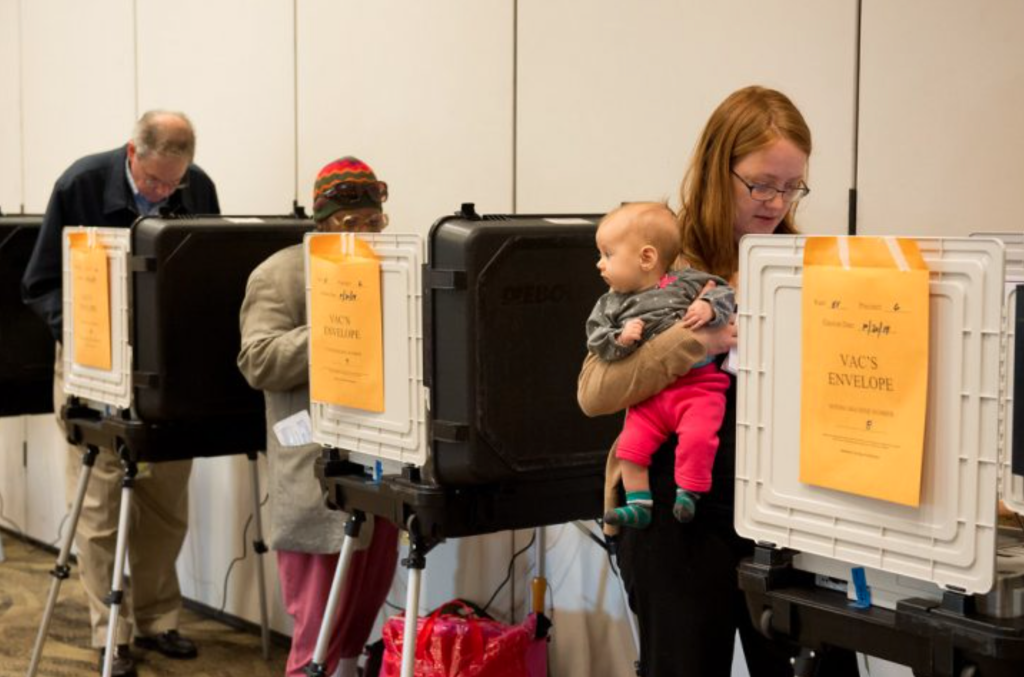 Not all white conservative evangelicals are ditching Trump
One of the things I learned from readers of my 2018 book Believe Me: The Evangelical Road to Donald Trump is that not all of the 81% of evangelicals voters who pulled a lever for the former president were alike. Some of the faithful voted for Trump because they believed he was God's vessel to restore America to its supposed Christian roots. Many of these evangelicals showed up for Trump rallies, wore red "Make America Great Again" hats, and believed the corrupt businessman and reality television star would instigate a nation-wide religious revival that, among other things, would drain the D.C. swamp of Democrats working in cahoots with Satan to destroy the United States.
But many evangelicals who voted for Trump were uncomfortable with, if not embarrassed by, these MAGA Christians. When faced with a choice between Trump and Hillary Clinton or Joe Biden, these evangelicals held their nose and chose Trump. For some, such a decision was easy to make. Trump promised to appoint conservative judges, fight for "religious liberty," and move the American embassy in Israel from Tel Aviv to Jerusalem. For other evangelical Trump voters, the decision was not so easy. I know conservative evangelicals who drove to the polls on election day still undecided about how to vote. They ultimately decided to cast a ballot for Trump in the hope that he would deliver on the cultural issues that were important to them. Some of them prayed that the responsibilities of the Oval Office would make him more "presidential."
There was diversity among evangelical Trump voters. Good historians will recognize this. But they will also note that evangelicals—regardless of motive—empowered this twice-impeached president. They were largely responsible for giving the keys of the White House to a narcissistic populist who denied the results of the 2020 election and instigated an insurrection at the United States Capitol. And last night we learned that Trump is the first president or former president in American history to face criminal charges. Sadly, evangelical Christians will be forever connected to the disaster that was Donald J. Trump's presidency.
This brings us to the 2024 election cycle. Today journalists, pundits, and commentators wonder if conservative evangelicals will once again ride the Trump train. When Christian Right veteran James Robison said that Trump behaves "like a little elementary school child," evangelist Franklin Graham said he would not endorse any candidate next year, and Dallas megachurch pastor Robert Jeffress said he was weighing his options for president in 2024, news agencies and magazines published pieces with titles such as "Evangelicals Are Quietly Ditching Donald Trump's 2024 Bid" and "Christian leaders start to break from Trump—with an eye on DeSantis."
The latest piece in this genre comes from Tim Alberta at The Atlantic: "Donald Trump Is on the Wrong Side of the Religious Right." Alberta's piece focuses heavily on Tony Perkins, the president of the Family Research Council. Perkins told Alberta that conservative evangelicals "want to move on" from Trump. They want a candidate, he said, who will "look to the future" and "cast a vision." I think it is safe to say that Perkins will be backing someone other than Trump in the 2024 GOP primaries. (Alberta also spoke to "two dozen evangelical leaders—many of whom asked not to be named, all of whom backed Trump in 2016, throughout his presidency, and again in 2020." Not a single one of these leaders "would commit to supporting him in the 2024 Republican primary.")
In the days following Alberta's piece, Mike Huckabee, the former governor of Arkansas, GOP presidential candidate, and Christian Right spokesperson who publishes Christian nationalist American history books for kids, endorsed Trump for president. So did Paula White, the prosperity gospel preacher with a large following who serves as Trump's unofficial spiritual adviser. And then came Jeffress's performance last weekend at Trump's rally in Waco. The Dallas pastor praised the former president as the "most pro-life, the most pro-religious liberty, the most pro-Israel president in the history of our great country," adding that Trump reversed the country's "downward death spiral" by committing to govern by the "truths of God's Word." It was not a formal 2024 endorsement, but it came close.
I am not sure how many Trump evangelicals read The Atlantic, but it almost seems as if Hucakbee, White, and Jeffress read Alberta's piece and said, "Not so fast!"
The lesson is this: Even white evangelical conservative Christians are not a monolith. If journalists and pundits keep treating them as such, they will spend much of the early presidential election cycle publishing pieces with scintillating titles that will score large numbers of clicks and tell us very little about what evangelicals leaders and rank-and-file evangelicals think about their primary season options.
Will some evangelicals ditch Donald Trump in 2024? Absolutely. These Christians might vote for Ron DeSantis or Mike Pence in the primaries. Will some evangelicals support Trump again? Of course they will. In other words, it's far too early to start making bold predictions on this front.
But there is one sure bet when it comes to conservative evangelicals. If Donald Trump is the GOP nominee for president, most white evangelicals will vote for him in the general election—or whoever else the party nominates.
John Fea is Executive Editor of Current