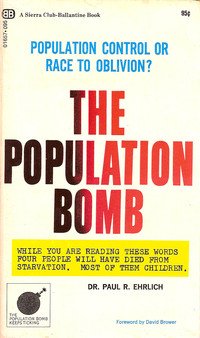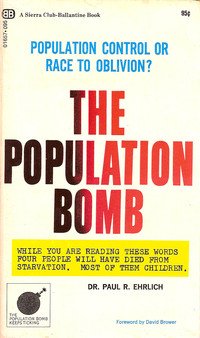 Last week, information about a curious organization—with its exceedingly curious website— briefly circulated on Twitter: Stop Having Kids.Org As the website name so clearly articulates already, this is an organization devoted to the cause of antinatalism, "a philosophical and ethical stance against human reproduction, rooted in harm reduction and rational consideration for future life… Antinatalists consider intentional human reproduction (besides exceptions related to force) an irreversible, unnecessary, indefensible, and enduring form of harm, regardless of circumstances, situations, or consciousness in living."
Reading the materials on the website, one is struck by certain clear presuppositions of the project. First, human beings are the enemy of all other living things. They are the "harm." Therefore, the key to ensuring the flourishing of the planet entails a very simple calculus. It is necessary to reduce the number of people—"harm reduction." Second and related, there is nothing intrinsically valuable about people, whether as a whole or as individuals. Humans are, put simply, "unnecessary." It appears, in fact, that the authors of this manifesto feel this way even about themselves.
This message is in many ways nothing new. In 1968, Paul and Anne Ehrlich published The Population Bomb, which argued that the earth was over-populated, and continued addition to the human race will be the end of all. The growing population was nothing but a ticking bomb, waiting to unleash an Armageddon of starvation upon all, once the food supplies run out in the very near future.
Sown in a climate ripe for its message, The Population Bomb triggered quite dire action plans in some countries to implement its ideas. After all, the call for radical change seemed to demand a commensurably radical response. In his retrospective on the Ehrliches' book for the Smithsonian Magazine, Charles Mann notes some examples of the measures that resulted:
"In Egypt, Tunisia, Pakistan, South Korea and Taiwan, health workers' salaries were, in a system that invited abuse, dictated by the number of IUDs they inserted into women. In the Philippines, birth-control pills were literally pitched out of helicopters hovering over remote villages. Millions of people were sterilized, often coercively, sometimes illegally, frequently in unsafe conditions, in Mexico, Bolivia, Peru, Indonesia and Bangladesh."
Fifty-five years later, population remains quite high in the countries targeted by the measures after 1968. The attempts at population control did not have the desired effect, even as they perpetrate horrific harm to many individuals. Furthermore, we now can observe the results of China's one-child policy, which came into effect in 1979 and only ended in 2015.
During its nearly four decades of existence, the policy included such horrifying practices as forced abortions and sterilizations; sex-selective abortions targeting girls (by families who preferred their one allotted baby to be a boy); and abandonment of girl babies to orphanages. I think of the many American families I know who have adopted from China over the past several decades. Virtually all of them adopted girls. We must be clear in acknowledging the misogynistic nature of these population control movements.
The modern antinatalists, such as the ones of StopHavingKids, are adopting the same language as the Ehrliches had used, but there is also something new afoot here. This organization is not calling for national and international change—although it would welcome it. They are not about coercion, they expressly emphasize. Rather, they are calling for individual repentance and conversion; the real change in antinatalism begins within, they argue.
There is more. The categorially strong language that the organization's materials present against human reproduction looks remarkably religious in tone. This website is not just a manifesto. It is a creed for the faithful. Indeed, converts are welcome, as suggests the clause about welcoming in members who might have had children in the past, whether on purpose or by accident. If they repent of their past folly. But presumably apostasy after conversion will not be tolerated.
We humans are not the most original of creatures. As it happens, the vow of chastity and (therefore) committed childlessness has been a feature of a number of religious movements in the past, so this one is far from the first. But what sets this antinatalist movement apart is its predication of the movement's very identity on its antinatalism as the supreme virtue for the faithful to pursue. This is in sharp contrast to such movements as Christian monasticism and asceticism, where chastity for those who joined was simply part of their code of behavior in a new, virtuous life, dedicated to serving (first and foremost) God. Not having children was simply a natural side-effect of that decision.
Indeed, Christianity was the first movement in the Greco-Roman Mediterranean to value single people—and, therefore, ones who would not reproduce—as people. It did so not because of a view that people were worthless. Rather, the movement valued the singles in its midst because of their intrinsic preciousness in God's sight. The value of every single person in God's eyes, the Jews and Christians proclaimed to their scandalized Roman neighbors, was not conditionally based on anything that they did or did not do.
A well-ordered anthropology today still requires acknowledging this preciousness of humanity, which we see repeatedly and matter-of-factly jettisoned in modern secular movements, like those calling for population control and even antinatalism. But if we can confidently declare that people are not a cancer on the face of our sick planet, the way some recent thinkers have proposed, this does place certain obligations on us in response.
It is, in some ways, easiest to be an antinatalist. The worldview that humanity is a sickness destroying the planet makes it easy to turn one's face away from such horrific suffering all around as war, poverty, and the smaller everyday needs of a discouraged colleague, a tired mom friend, a child who feels slighted by her older brother. But if we look at each person with whom we interact and see the treasure that God sees, rather than a cancer blighting the landscape, we can yet achieve a "harm reduction" of a different sort.