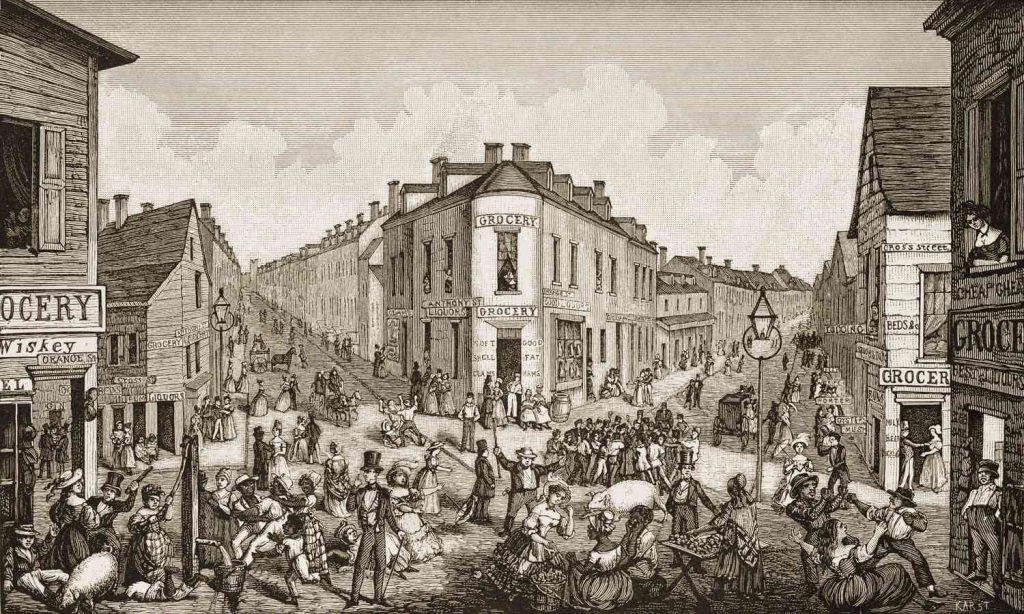 Over at JSTOR Daily, Matthew Wills introduces us to the work of historian Gergerly Baics. In a 2016 piece in Urban History he argued that early republican New York was "characterized by centralized, municipal food provisioning." Baics developed these thoughts in his book Feeding Gotham: The Political Economy and Geography of Food in New York, 1790-1860.
Here is Wills:
Supplying food to urbanites involves a complicated network of farms, processors and manufacturers, transportation systems, and final distribution from warehouses and wholesalers to the local stores. Most of the enormous process isn't generally a matter of urban policy, but distribution certainly is. Before the Civil War, American cities were often characterized by centralized, municipal food provisioning.
Cities like New York operated sophisticated and "tightly managed municipal marketplaces to ensure the proper provisioning of residents," writes historian Gergerly Baics. Food was considered a public good, "to be sustained by active government involvement" in "fair trade practices and basic standards of food quality."
Baics examines the situation in New York, meaning Manhattan, where a municipal marketplace system existed between 1790 and 1860. "The three parties of the municipal model […] all kept their gaze on the daily transaction of food vendors and customers," Baics writes.
"Market officials were assigned to monitor everyday retail practices and quality to enforce the market laws' standards; vendors constantly kept an eye on each other to protect their businesses from unfair competition; and customers, on their part, compared the same provisions across different retailers."
Read the rest here.