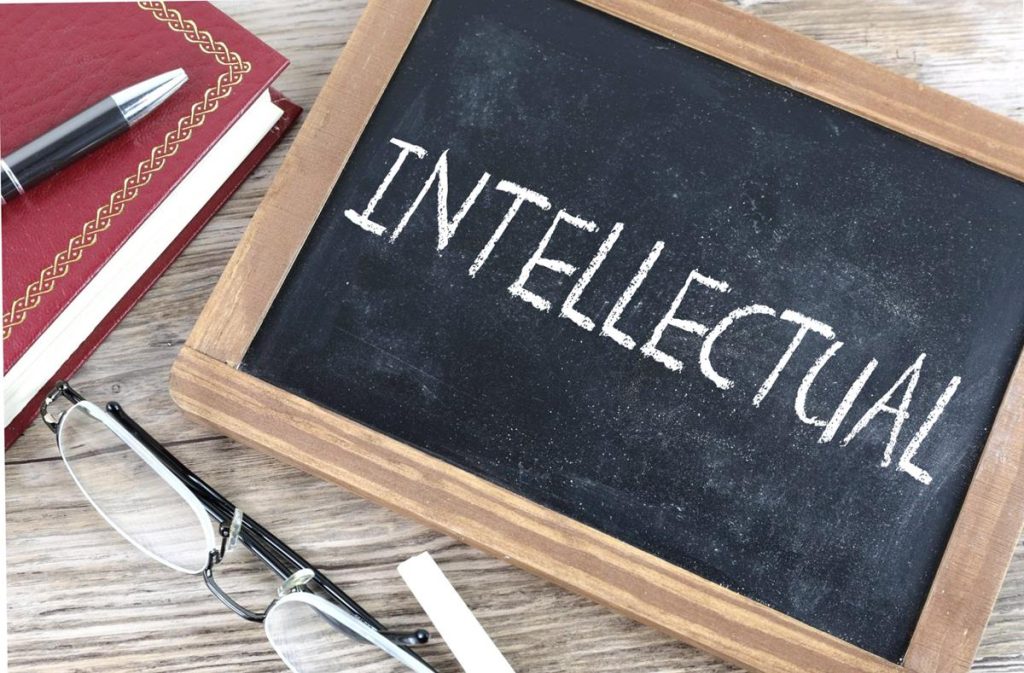 In his recent piece at The Atlantic, Ibram X. Kendi describes how he has "struggled over what it means to be an intellectual." Kendi is a National Book Award winner and a leading proponent of anti-racism from his perch aa Professor of Humanities of Boston University and founding director of the university's Center for Antiracist Research.
Here are some quick thoughts on the piece in the middle of a busy semester:
Kendi writes:
As I tried to write my book, I struggled over what it means to be an intellectual. Or to be more precise: I struggled because what I wanted to write and the way in which I wanted to write it diverged from traditional notions of what it means to be an intellectual.
The intellectual has been traditionally framed as measured, objective, ideologically neutral, and apolitical, superior to ordinary people who allow emotion, subjectivity, ideology, and their own lived experiences to cloud their reason. Group inequality has traditionally been reasoned to stem from group hierarchy. Those who advance anti-racist, anti-sexist, anti-classist, and anti-homophobic ideas have historically been framed as anti-intellectual.
The traditional construct of the intellectual has produced and reinforced bigoted ideas of group hierarchy—the most anti-intellectual constructs existing. But this framing is crumbling, leading to the crisis of the intellectual.
First off, I am unaware of any public intellectual who is "objective, ideologically neutral, or apolitical." Think about Noam Chomsky, Umberto Eco, Richard Dawkins, Vaclav Havel, the late Christopher Hitchens, Jurgen Habermas, Salman Rushdie, Hernando de Soto, Thomas Friedman, Francis Fukuyama, Irving Howe, Slavoj Zizek, Chrisopher Lasch, Fareed Zakaria, Richard Rotry, Niall Ferguson, Martha Nussbaum, Eugene Genovese, Staughton Lynd, Henry Louis Gates, Michael Walzer, Robert Putnam, Miroslav Volf, Ta-Nehisi Coates, Kwame Anthony Appiah, Anne Applebaum, Michael Ignatieff, Paul Krugman, David Brooks, Ross Douthat, David French, Steven Pinker, Jordan Peterson, Richard Posner, Judith Butler, Rebecca Solnit, Larry Summers, and Peter Singer. All of these thinkers write with a particular agenda in mind. Many of them write out of their "lived experiences."
Sam Haselby may be on to something here:
Kendi then claims: "Those who advance anti-racist, anti-sexist, anti-classist, and anti-homophobic ideas have historically been framed as anti-intellectual." Again, I am not sure what Kendi is talking about here. What about Frederick Douglass, W.E.B. DuBois, Mary Frances Berry, Stephen L. Carter, Ta-Nehisi Coates, Henry Louis Gates, Annette Gordon-Reed, Randall Kennedy, Cornel West, Barack Obama, Bryan Stevenson, John Hope Franklin, Marian Wright Edelman, Michael Eric Dyson, Adolph Reed, Robin Kelley, Nell Irvin Painter, David Levering Lewis, Clayborne Carson, Ida B. Wells, Pauli Murray, Howard Thurman, Malcolm X, Carter Woodson, Bayard Rustin, James Baldwin, Thurgood Marshall, James Weldon Johnson, Langston Hughes, and Zora Neale Hurston? Would anyone apart from white supremacists call these people "anti-intellectual?"
Here is Kendi:
Behind the scenes of the very public anti–critical race theory, anti-woke, and anti–anti-racism campaign waged mostly by Republican politicos is another overlapping and more bipartisan campaign waged mostly by people who think of themselves as intellectuals. Both campaigns emerged in reaction to the demonstrations in the summer of 2020 that carried anti-racist intellectuals to the forefront of public awareness.
I may be wrong here, but when Kendi describes a "bipartisan campaign waged mostly by people who think of themselves as intellectuals" he is referencing liberal intellectuals who critiqued his (and others) brand of anti-racism. I am thinking here of people like Adolph Reed, Kwame Reed, Toure Reed, John McWhorter, Gordon Wood, Mark Lilla, James McPherson, Thomas Mackaman, Sean Wilentz, David Chappell, Victoria Bynum, Vincent Lloyd, James Oakes, Richard Cawardine, Clayborne Carson, Thomas Chatteron Williams, Yascha Mounk, and Michael Walzer, to name just a few.
A few more points:
I think there is a difference between an "academic" and "intellectual." As a historian, my job is to get students to think about the past in critical ways. When they engage the human experience as it unfolds through time, I want them to think in terms of context, change over time, complexity, causation, and contingency. While some of my students will become activists, and I even might cheer them on if they do, my primary job is not to train activists for a specific social cause. I hope my students will take the thinking skills they learn, and their knowledge of the past, and use them to strengthen American democracy. Academics are educators, not activists. This is why I find it so strange that Kendi concludes his piece with attacks on academic historians like James Sweet, the former president of the American Historical Association. Sweet wants his students to learn good history and think like historians. And that is hard to do when the classroom becomes a place of activism or overt political persuasion.
I understand "intellectuals"–especially "public intellectuals"–as those who weigh-in on current events in thoughtful, reasoned, and even passionate ways. And sometimes they weigh-in based on their "lived experiences." To quote F. Scott Fitzgerald, a "first-rate intelligence is the ability to hold two opposed ideas in mind at the same time and still retain the ability to function." The philosopher Isaiah Berlin divided writers and thinkers into two categories: hedgehogs and foxes. Hedgehogs tend to view the world through one single defining idea. Foxes draw on multiple ideas to shape their understanding of the world. Most academics are hedgehogs. They know a lot about one thing. A lot of activists are hedgehogs as well. They devote themselves to one cause. In fact, most academics and activists who champion the kind of identity politics Kendi writes about in his Atlantic piece tend to see the world through one lens: gender, class, race, religion, etc….
But "intellectuals" tend to be foxes. They think about social and political problems with nuance. They engage with a lot of different ideas and categories and as a result understand that the human experience is complex. They often critique hedgehogs for their reductionism. Intellectuals think twice before tearing down monuments or speaking about social studies standards at school board meetings. They see the virtues of critical race theory and its flaws. They acknowledge systemic racism and call attention to the many problems with the 1619 Project. They are careful before they make sweeping statements (on social media?) about a particular group of people. In fact, they might even conclude that it is impossible to be an intellectual on social media because of the limits of the platform. Intellectuals speak in nuanced ways even when such nuanced truth-telling might hurt their brand or platform.
I don't see much nuance in the anti-racist movement Kendi represents. In this sense, I see the movement as the mirror image of the MAGA right. Both of these movements are pretty predictable and thus pretty intellectual unsatisfying. And it seems like neither of them do much to help the people who they claim to care about–Black poor people and white poor people.