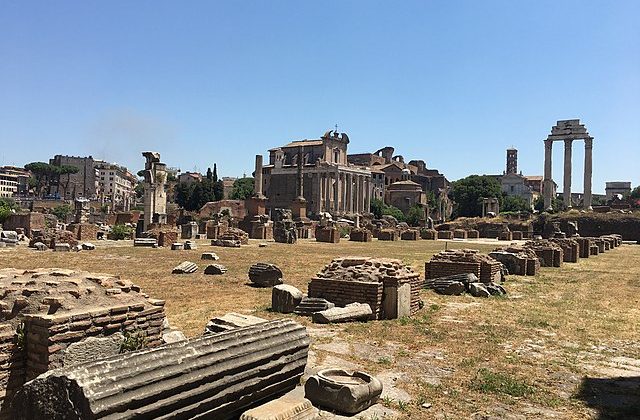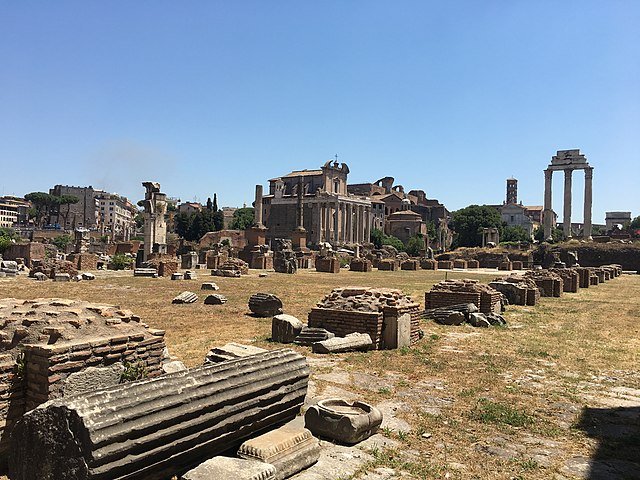 So far, these "Ideas in progress" posts have been interviews. Today, however, in honor of both the Ides of March and Women's History Month, I would like to do something different and highlight the exciting work of four different women ancient historians whose past, present, and future publications are very much worth reading. What I especially appreciate about all of them is that their work has been as innovative for understanding certain aspects of the Greco-Roman past as it has been for better understanding some aspects of our present.
Sarah Bond
Dr. Bond is no stranger to the other Bond jokes. She is much more interesting, however. She just signed a contract with Yale University Press for a sweeping history of labor unions from the ancient world to the present, to be released probably in late 2024.
In the meanwhile, you can find Bond's articles at Hyperallergic, where she writes monthly about Greek and Roman archaeology and material culture. She also has a long-running blog, and one of my favorite posts from a few years ago tells a fascinating (and seasonally appropriate) story about early Christian debates regarding the calculation of the date of Easter.
Finally, if you're in the Boston area, Bond is giving a talk that looks absolutely fascinating at Boston College tomorrow (03/16).
Adrienne Mayor
First semester of graduate school, I was taking a class on Purity and Pollution in the Ancient World, and ended up writing a research paper on the rains of stones in early Rome—a fascinating omen that the historian Livy kept coming back to. And someone told me, as I was trying to figure out what to do with this evidence, that I should go talk to Adrienne Mayor. She was kind and graciously helpful with bibliography suggestions. Not long after, I read her masterful book Greek Fire, Poison Arrows, and Scorpion Bombs: Unconventional Warfare in the Ancient World (updated and released in a new edition in summer 2022), and have used it over the years every single time I teach a class on Greek and Roman Warfare. We may think that biological and chemical warfare is a modern development, but Mayor shows clearly that it is not.
Mayor is a historian of all the unusual, really weird things that other historians have ignored, simply because they could not figure out what to do with them. Instead, she has repeatedly collected these strange stories, and made sense of them in a way that shed new light on the ancient world. So, for example, in her book, Gods and Robots: Myths, Machines, and Ancient Dreams of Technology, Mayor convincingly shows a widespread fascination in Greek mythology and popular imagination with technology, automated beings, and artificial life.
Her most recent book, Flying Snakes and Griffin Claws: And Other Classical Myths, Historical Oddities, and Scientific Curiosities, is a collection of essays on a dizzying array of delightfully bizarre topics. A few months ago, Dan and I took the kids to the McWane Science Center in Birmingham, Alabama. We were delighted to find a special exhibit on monsters and dragons, which relied heavily on Mayor's research, including in this book, in presenting the different mythical monsters, the science and the myths behind the stories about them across the world. Alas, this particular exhibit is now done, but you can enjoy the book.
And while much of her writing has been on Ancient Greece and Rome, her newly revised and updated book Fossil Legends of the First Americans is forthcoming next month, and looks at myths and legends of giants and monsters, inspired by the finds of giant fossils, on the American side of the pond.
Mary Beard
It is impossible to talk about women in the field of Classics and ancient history today without mentioning Mary Beard. Beard has a new book in the works—Emperor of Rome will be released in September 2023. Advertising blurbs promise that it will change how you think about the Roman Empire and the job of the emperor. Consider me intrigued. And yes, we will be reviewing it at Current.
In the meanwhile, if you have somehow (but HOW?!) managed to live through your entire life so far without reading anything of hers, I highly recommend her engagingly readable survey of Roman history, SPQR: A History of Ancient Rome, and (my favorite of her books), Fires of Vesuvius: Pompeii Lost and Found.
Danielle Allen
Last but not least, I wanted to highlight someone whose name you may have seen more recently in connection with the American democracy, a topic about which she has thought enough to consider running for political office. As a regular contributing columnist for the Washington Post, Danielle Allen continues to be very much concerned with the "Great Pulling Apart" of America, as she wrote in a recent Washington Post piece that John Fea highlighted on his blog here at Current. She had another intriguing article at the end of February, titled "The House was supposed to grow with the population. It didn't. Let's fix that."
You might not have known, however that Danielle Allen's background lies in Classics, especially the study of the Athenian Democracy, a topic on which she wrote the ground-breaking book The World of Prometheus: The Politics of Punishing in Classical Athens. Her interest in the Athenian democracy continues to pervade her present writing and was behind her interest in considering entering politics herself – topics that you can read about in more detail in this 2019 profile of her in Commonweal.
And this is the big common thread in the careers of all four of the scholars profiled here: while their research is anchored (or was originally anchored) in the ancient world, they see its relevance and application to the present in ways that are thoughtful and never simplistic. Their work is a wonderful reminder for why democracies today need great humanities scholars who know how to write and speak to and for the public.