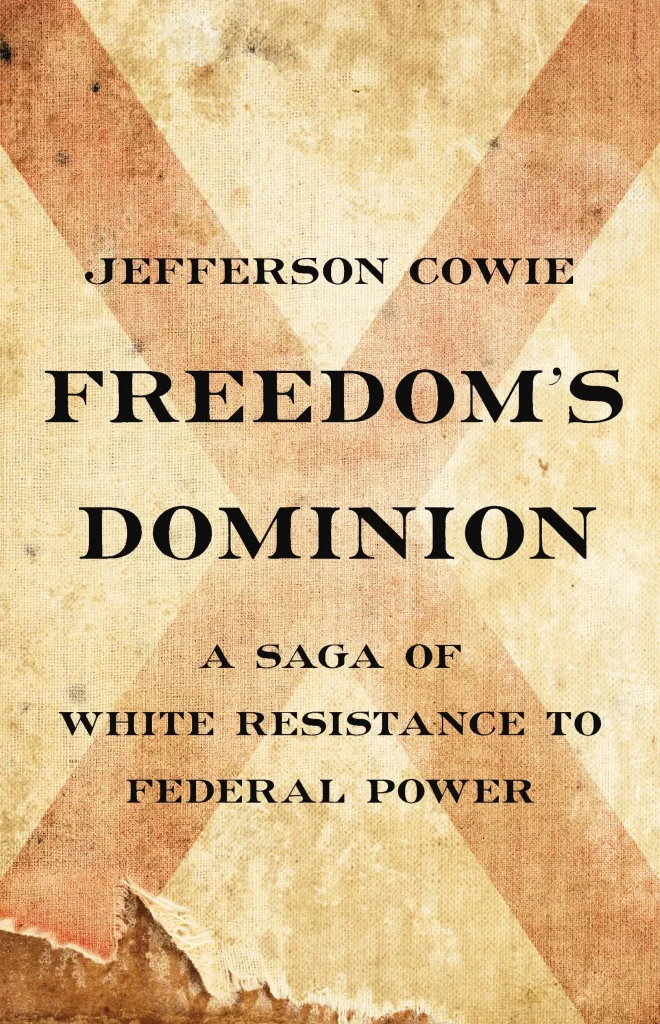 Here is the veteran journalist's recent piece at The Atlantic:
The new fatalism has its own historical causes, and they're not hard to see: the failures of the War on Terror and the neoliberal economy, stubborn inequality, the disappointments of the Obama presidency, videos of police brutality, global warming, the rise of Donald Trump. There is no shortage of evidence to justify a dark interpretation of American history. But what's striking is how eagerly the new fatalism crosses from empiricism into metaphysics. In search of original facts, historians and journalists go digging where the ugliest facts are buried, and what begins in research ends in dogma. They aren't just looking to fill in gaps of knowledge, or going where the historical evidence leads them. Instead they replace one myth with another one, as powerful and even attractive in its way as the naive story of July 4, 1776, being the fountain of liberty and equality for all. Disillusionment is as appealing to some temperaments as wishful thinking is to others.
And here is his take on Jefferson Cowie's book Freedom's Dominion: A Saga of White Resistance to Federal Power:
Freedom's dominion: A Saga of White Resistance to Federal Power, by Jefferson Cowie, a historian at Vanderbilt University, is a gem of the new fatalism. Synthesizing brilliant research in fluent prose, and writing with an indignation that's all the more damning for being understated, Cowie explores the history of Barbour County, in Alabama's Black Belt, at the southeastern corner of the state. Here, white settlers drove out Creek Indians in the early 19th century; white planters made cotton fortunes on the seized land with Black slave labor; defeated white Confederates restored their wealth and power using Black convict labor and a Jim Crow constitution; white mobs enforced their racist social order with lynchings. When the civil-rights movement eventually reached Barbour County, in the mid-1960s, white politicians kept Black voters out of power with intimidation and chicanery. By then, a native son of Barbour County named George Wallace was ruling Alabama as its arch-segregationist governor and taking the cause of white resistance national.
Cowie's theme is how the sacred American creed of freedom serves to justify racial domination. At every turn in the harsh tale of Barbour County, white residents resisted challenges to their supremacy by invoking their birthright as free people. At nearly every turn, the federal government made inadequate efforts on behalf of equal Black citizenship, before yielding to the demands of white "freedom" backed by violence. "Those defending racism, land appropriation, and enslavement portrayed themselves, and even understood their own actions, as part of a long history of freedom," Cowie writes. In his infamous 1963 inaugural address vowing "segregation forever," Governor Wallace used the word freedom 24 times. To Wallace and his constituents, the real tyrant was the federal government, issuing its court orders and sending down its marshals and troops to impose its laws against the will of white Alabamians. Cowie quotes a blunt question from the 18th-century British essayist Samuel Johnson that could have been the book's epigraph: "How is it that we hear the loudest yelps for liberty among the drivers of negroes?"
In the uses of freedom, Cowie argues, domination is as central to the American creed as individual liberty and self-government. Freedom as white power "is not an aberration but a virulent part of an American idiom." The history of Barbour County "was not much different than what happened in the rest of the Black Belt, the South, or the nation." For proof, Cowie recounts the nationwide appeal of Wallace's presidential campaigns in 1968 and 1972 ("We're going to show there sure are a lot of rednecks in this country," Wallace said before the '68 election). The stories Cowie has excavated in Barbour County "are not simply regional tales lost in the dark, overgrown thickets of the past. They are quintessentially American histories—inescapably local, yet national in theme, scope, and scale." The historian concludes: "To confront this saga of freedom is to confront the fundamentals of the American narrative."
These claims are the heart of Cowie's book. In one sense, they're incontestable. Few Americans today embrace the overt goal of white supremacy, but the freedom to take away someone else's rights at gunpoint is as American as the freedom to insult the president or make a pile of money. If you drive through rural Pennsylvania, you'll see the Stars and Bars flying from houses in towns where the main square features a monument with a long honor roll of Union dead. The January 6 insurrectionists carried Gadsden banners and Confederate flags and railed against government jackboots. Though they might not state it openly, for some Americans Black equality + the federal government = tyranny is a permanent equation.
But on second glance, there's something strange and willful about picking Barbour County, Alabama, as the exemplary American place. It would be hard to find a more brutal and benighted one, but fatalism makes the selection understandable. The Times recently published an op-ed under the headline "What If Hale County, Ala., Is the Heart of America?" Hale County—about 200 miles northwest of Barbour—was the setting for Let Us Now Praise Famous Men, James Agee and Walker Evans's Depression-era portrait of white tenant farmers; today the county's Black majority remains deeply impoverished. Perhaps Barbour County and Hale County are the twin hearts of America.
My mother's side of the family comes from Birmingham, Alabama, which is notorious for its history of white supremacy and violence. But the recent history of Birmingham, with its Black mayors and progressive politics, tells a somewhat less fatalistic story than Cowie's tale of Barbour County. Another historian might argue that the history of Kings County, New York, where I'm writing this essay, can equally claim to represent the nation's past. What if Brooklyn were the heart of America? That would give a very different picture of freedom—one largely shaped by immigration, ethnic competition, coalition building, and liberal state power, in addition to racial discrimination. But it might be better not to go looking for the national essence anywhere.
Cowie tells us that he wanted to write about white resistance to federal power, and "Barbour County found me." He did indeed go digging where the ugliest facts lay buried, some quite close to the surface. When he took the step from writing superb history to diagnosing American character, the choice of place determined the conclusion. But constructing a narrative of the country's past is the business of everyone, not just the professionals, and getting the facts right isn't enough. As the philosopher Richard Rorty wrote in his 1998 book, Achieving Our Country, "Stories about what a nation has been and should try to be are not attempts at accurate representation, but rather attempts to forge a moral identity." The stories we tell ourselves about the past allow us to see the country we want.
Read the entire piece here. I have not yet read Cowie's book (I thoroughly enjoyed his book Stayin' Alive), but I wish someone would offer a good critique of Packer's piece:
Jamelle's response is to "grow up."
I just ordered this book:
So far I haven't seen an engagement with Packer's argument. Just stuff like this:
McWhorter likes it:
Brent Staples endorses it: