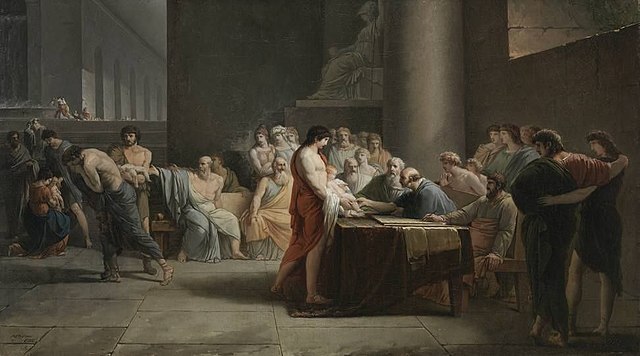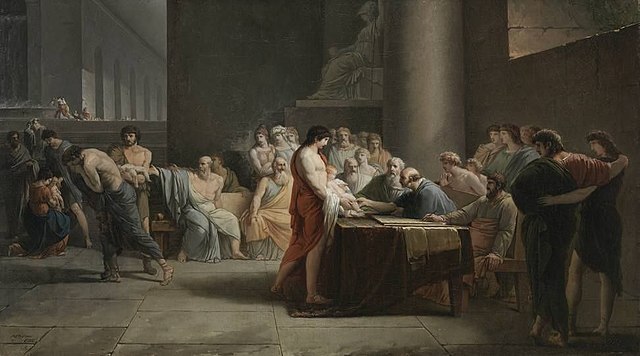 What is a human life worth? And whose life is important? The news are filled with stories that reveal a callous and utilitarian worldview, one that instead of engaging with suffering and pain, judges the lives of the sufferers worth less or, even, worthless. I want to focus on two recent examples, the first in Florida and the second in Canada, that I would consider particularly egregious and yet representative of the overall problem. While the two are separate news stories, unrelated on the surface, they show that we, as a society, need to think more deeply about how we talk—and think—about human life.
I have found deeply troubling the recent coverage of a heartbreaking story in Florida. An expecting couple learned that their baby has Potter's syndrome, a fatal condition affecting both the kidneys and the baby's ability to breathe unassisted after birth. The prognosis is that the baby will not live longer than two hours after birth. And this is where it gets complicated.
The family wanted to obtain an abortion, but new Florida abortion laws do not allow the procedure past fifteen weeks of pregnancy. And while an exception clause for abnormalities exists in the law, the law is phrased in such an ambiguous way that doctors denied the couple's request. And so, as Washington Post reported in its coverage, instead of preparing with joy for their baby's birth, the parents are instead preparing to grieve.
There is no question that this family's situation is tragic. Who would want to watch their newborn die? But the only reason this story has become national—and international—news is not because of the baby's fatal diagnosis half-way into pregnancy. Rather, the story has made news because of the assumption by the news outlets covering it, that modern families deserve healthy babies and healthy babies only. By this logic, any babies who are not perfectly healthy can and should be aborted forthwith.
It is the family's inability to obtain an abortion the second that the baby's diagnosis was revealed, that has been the target of the outrage in the media coverage of the story. In other words, had the family been able to abort the baby right away upon receiving the mournful diagnosis, this story would not have merited any news outlet's attention. Instead, the story has been weaponized as an argument for unrestricted abortion access for all who desire it.
Now here is another story, this one across the border, and the subject of Benjamin Crosby's poignant article in the newest issue of Plough. Since the legalization of MAID (Medical Assistance in Dying), Crosby notes, "euthanasia is Canada's sixth leading cause of death." Indeed, after being introduced as seemingly just another health procedure, euthanasia rates dramatically escalated, amidst horrifying reports that document how easy it is to obtain the procedure. By contrast, getting assistance with measures that might support someone in poverty and in poor health is difficult. This effectively creates incentives for the poor to seek euthanasia as their only option. Numerous disturbing reports of pressuring hospitalized individuals into euthanasia have emerged, such as this story of a 61-year-old man, who was hospitalized for mental health concerns, and whose family was shocked (and opposed) when he subsequently agreed to be euthanized. The family's objections proved powerless, however, to prevent the procedure to which the man had consented in writing.
But driving Crosby's article is not just indignation at this disregard for the worth of human life but the heartbreaking question we might not have expected: where are the churches as this dismantling of human dignity is happening? Why are so many of them looking the other way? But then, we could ask the same question about the conversations about life on our side of the border as well: where are the churches, now that Roe has been overturned? Why do so many (although thankfully not all) Christians think that their work now is done?
It is easy to value a life that seems full of potential, vigor, and ability. We as a society value productivity, and we want that productivity to be measurable—cue all the higher ed and corporate lingo on SMART assessment goals. But the thing is, human beings aren't always perfect. In fact, our bodies since the Fall are 100% guaranteed to fail and die at some point. The question is not if but when. And yet, if we accept truth of the imago Dei, the beautiful statement that each and every single one of us is created in God's image, this makes every single mortal and imperfect creature valuable, precious, and beautiful—not because of anything that an individual has done or might do, but simply by virtue of being.
And so, when we encounter these horrific moments of suffering and imperfection of bodily or mental strength, whatever the stage of life, the question to consider is: do we value humanity? Or do we only value humanity when it meets our modern standards of perfection and usefulness? In other words, are only healthy people worthy of our love?
As an ancient historian, I see disturbing echoes of the pre-Christian views of life in the callous temptation to discard all life that does not meet certain criteria of usefulness and health, such as the European laws for aborting children with Down Syndrome. Indeed, Down has virtually disappeared from Iceland.
The ancient world is filled with stories, mythological and historical, demonstrating fear and judgment against all traces of disability in a society whose valuing of life was always conditional—on social status, health, wealth, gender. In his book, The Crooked Kings of Ancient Greece, historian Daniel Ogden collects the stories of evil tyrants who took over various Greek city-states in myths and in reality. It is striking to consider the myths about so many of them as deformed babies—because a deformed body implied a deformed soul bent on destruction. Think of Oedipus, for instance. With his deformed feet—the result of piercing them before leaving the newborn infant to die on the hillside somewhere—he survived against all odds, only to become a bitter curse on his birth family, his city, and effectively all with whom he even came into contact.
The stories Ogden collects reveal in all its ugliness a cruel society whose worldview encouraged both the killing of deformed infants at birth and the driving out of the city of those individuals considered to be deformed or disabled. The pre-Christian Mediterranean world was defined by this extreme fear of disability, which has remained a constant in societies that do not have a reason to value human life.
Worse, the story of Oedipus reminds that it is not just disability that confers a death sentence in a world that has no reason to believe in the universal preciousness of human life. Oedipus, after all, was not born maimed. Rather, he was maimed deliberately, as part of the procedure of abandoning him, a perfectly healthy baby boy, and one born to a royal family to boot. The prophecy that led his parents to treat him in such a cruel manner shows the arbitrary valuing of life in a world like this: without the belief in the imago Dei, the value of any individual's life is capriciously determined by circumstances. And while some circumstances might give that individual a greater worth—royal status, being male, freeborn—ultimately, any of these could change or be overruled by another circumstance at any moment.
When it comes to issues of life, post-Christian views that are now seeping into our increasingly post-Christian society, look remarkably like their pre-Christian counterparts. This should terrify us and call us to action.