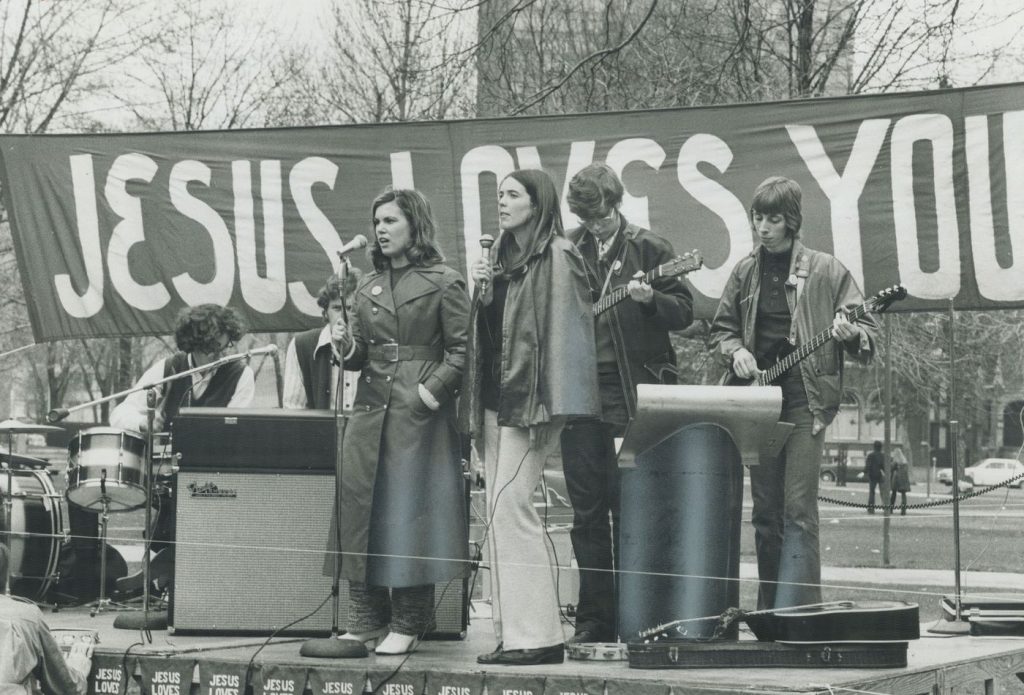 What is happening in Evangelical Land?
Evangelicals around the world are praying for Ukraine.
Evangelicals and rumspringa.
Russian evangelicals and the war in Ukraine.
Why Tim Keller avoids the culture wars.
How should evangelicals engage Haiti?
The Asbury Revival and the need to connect.
The president of the National Association of Evangelicals on the Asbury Revival:
An evangelical church in Washington state raises $8,000 for those in need of food and shelter.
Changes at InterVarsity Press.
The closing of Trinity College in Deerfield, IL also comes with the closing of a Wisconsin Christian camp.
Justin Giboney:
An update on the Asbury Revival.
Phil Vischer of Veggie Tales fame on immigration:
Saddleback Church just got ousted from the Southern Baptist Convention. Saddleback is not backing down.
Steven Curtis Chapman's 50th #1 song.
Blast from the past:
New Apostolic Reformation leader and Charisma magazine editor Steven Strang may support Ron DeSantis in 2024.
Some evangelicals do not like women leading worship.
Apparently Rick Warren, Ed Stetzer, Francis Collins, and Russell Moore lied to us about COVID.
The president of the Southern Baptist Convention:
What to expect at CPAC this weekend.
Rick Scarborough wants to "take America over for Jesus" by removing books from schools:
Tony Dungy and James "JB" Brown pull out of a speaking engagement at Andrew Wommack's Seven Mountain Dominion Charis Bible College. More here.
USA Today readers vote the Ark Encounter and the Creation Museum as the best religious museums in America.
A Christian school in Vermont will not play girls basketball against a team with a transgender player.
Hey evangelical Christians, you can make the big bucks:
Lance regrets sending his kids to college:
Jenna Ellis on something called the "Christian manosphere":
I think this is what she means by the "manosphere":
I'm going to need to take a little more time figuring out what is going on here:
More evangelicals behaving badly.
Televangelist Joyce Meyer gets a tattoo.
Voting as a David v. Goliath–in this case the issue is climate change:
Pastor Jack is also keeping tabs on Stacy Abrams:
Worship leader Sean Feucht is getting on the revival bandwagon.
The Standing for Freedom Center at Liberty University wants "the truth":
Comparing slavery to abortion:
Defunding the World Health Organization is now part of the agenda of the Family Research Council:
Apparently Jack Graham's podcast is also part of the revival:
Greg Laurie is the inspiration behind The Jesus Revolution. (Stay tuned, I'll be reviewing this movie tomorrow at Current):
The Christian Right is not happy with Preston Sprinkle:
Tom Buck is not a fan of "gay Christian":