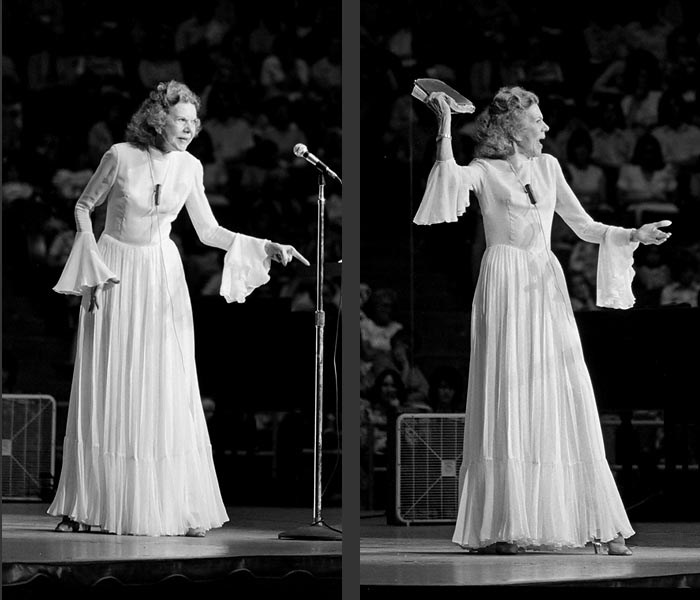 What is going on Evangelical Land?:
The Kings College needs $2.6 million to survive. So far it has raised $178,000.
Brazilian evangelicals and political patience.
Randall Balmer on Jimmy Carter.
Mike Cosper on how evangelicals reacted to the Asbury Revival.
Beth Moore on Donald Trump and evangelicals:
First Things reviews "The Jesus Revolution" movie.
The Lutheran Church-Missouri Synod wants to expel "unrepentant white supremacists."
Happy Birthday Tony Campolo:
Why Francis Chan and Rick Warren did not attend the National Collegiate Day of Prayer at Asbury University.
What is going on at Palm Beach Atlantic University?
Christians in Ukraine: "We wouldn't want to be anywhere else."
Ed Stetzer on his final days at Wheaton College:
Is Ed Stetzer regretting his move to Talbot School of Theology? 🙂 :
Evangelicals in Iowa and Tim Scott's "new American sunrise."
Evangelical environmentalists respond to East Palestine.
Sean wants to uncover the "wildness" of Jesus:
Sean loves staged productions:
Russell Moore talks to Yahoo journalist Jon Ward:
An evangelical United Methodist church leaves the denomination the right way.
A historian of revival on the Asbury revival.
Racial justice wars on Christian campuses.
Blast from the past:
More on Richard Land claiming a book on conservatism is a "classic."
In certain MAGA evangelical circles the decision to support Ukrainian president Zelensky means you're going "woke":
Is J.K. Rowling a model for evangelicals?
Apparently loving your neighbor means never wearing a mask or getting a vaccine. This video was retweeted by the Liberty University Standing for Freedom Center.
Here is more from this interview:
Christian nationalists are heading to Idaho.
Huck on Paul Ryan:
The Devil's government:
Greg Laurie on Lonnie Frisbee.
Christian Broadcasting Network's David Brody mocks Jill Biden:
A church that is not part of the Southern Baptist Convention was ousted by the Southern Baptist Convention for having a female pastor.
Coincidence?:
Julie Roys on the Cedarville University revival.
Jack Hibbs is still upset about his removal from YouTube:
A queer student at Trinity Western University, a Christian university in western Canada, speaks. More on Trinity Western here.
Robert Jeffress on the Asbury Revival. I find it interesting that the Fox News host describes Thomas Lyons, a professor at Northern Seminary with a Ph.D in biblical studies from Asbury Theological Seminary, as a member of the "far left."
Is there a Fox News host who HAS NOT been to Jeffress's First Baptist Church-Dallas?:
Tony Perkins on the Asbury Revival:
Al Mohler on the "He Gets Us" campaign: "There is no way that someone would become a Christian in biblical terms by looking at what was conveyed through these advertisements…"
From the megachurch pastor who just prayed at Nikki Haley's presidential candidacy announcement:
Tim Tebow will be the commencement speaker at the University of Mount Olive.
James Dobson is honoring Tony Dungy:
Megachurch pastors and women's bodies. Context here.
Huck, Pence, and Franklin:
Rush Limbaugh's evangelical brother on Rush's faith.
Focus on the Family on Kelsey Grammar's role in "The Jesus Revolution"
Denny Burk supports the Southern Baptist Convention's decision to remove Saddleback Church.
The new provost of Biola University comes from Albert Mohler's Southern Baptist Theological Seminary in Louisville:
Jemar asks people to question the validity of a white person having a black friend: