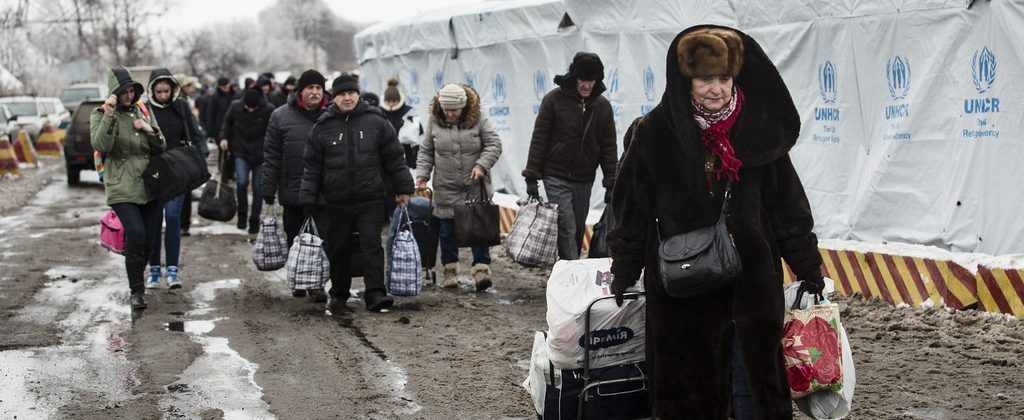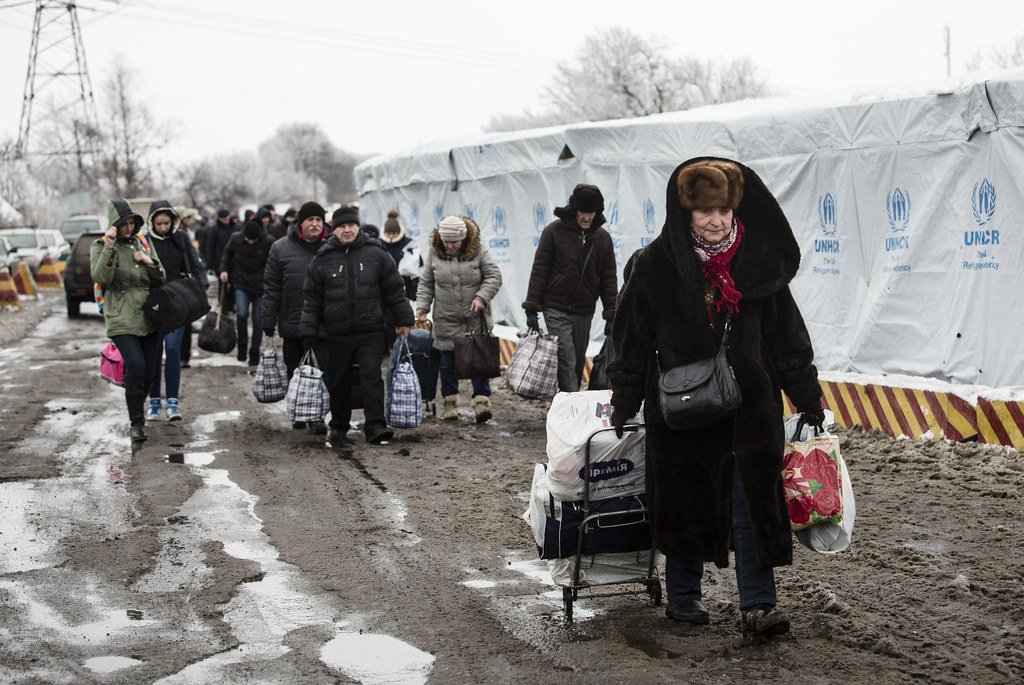 Eleven years ago this month, I had the privilege of co-organizing (with the amazing Nicola Foote, a historian of Latin America and the Caribbean) a conference on civilians and warfare in world history. We eventually published an edited collection of essays from this conference. Our interest in the topic emerged from our recognition that in our respective fields of study, civilians often were drawn into active participation in war, even if they were not officially recognized as military personnel.
Historians, policy-makers, and the public alike tend to think a lot about civilians as victims of war—and they are!—but in thinking of them only as victims, we may overlook the ways in which their work is essential to determining the outcome of wars. To be fair, this involvement in war on the part of, especially, vulnerable women and children, only further highlights the brutal nature of war. It shows that in war, there are no true bystanders, because there is no choice if one wants to survive. This reality emerges, for example, in the stories Nicole Dombrowski Risser gathered in her edited collection Women and War in the Twentieth Century: Enlisted with or without Consent.
What the presentations and conversations at the conference revealed is that this blurring of lines between civilians and military personnel has been a feature of wars around the world since antiquity. While in many periods of world history, including in Ancient Greece, there have been attempts to formulate at least some rules of war, formal or informal, that tried to restrain attacks on civilians, these rules repeatedly failed. The temptation to resort to brutality against civilians, in fact, only rises the longer a war drags on.
Thucydides documents this aspect of war in his history of the Peloponnesian War, showing the horrific impact of prolonged war on all human character. A particularly memorable example is Thucydides' Melian Dialogue, a fictionalized account of the negotiations that presumably did take place between the powerful Athenians and the tiny island state of Melos, whom the Athenians tried to force to join their side in the war.
Wanting to remain neutral, the Melians argued that they were too weak to be of any importance to either side in the war, and therefore ought to be left alone. The Athenians, however, made the argument that it is natural for the strong to subdue the weak, and for the weak to submit. And so, once the overly principled or overly foolish Melians refused to join the Athenians, the latter simply besieged the island, captured it, executed all the men and sold all the women and children into slavery. Business as usual in ancient warfare.
But leaving aside these kinds of brutal attacks, certain types of warfare, furthermore, were engineered specifically to target all members of a population indiscriminately. One example is air warfare. The earliest catapult was invented in 399 BCE, and revolutionized Greek warfare. Now enemies could attack any walled city, terrorizing those inside. War has moved, with this invention, from the battlefield into anyone's home within the city. Fast forward to the twentieth century, and the advance of air power has only perfected this strategy of bombing civilians.
In his book Targeting Civilians in War, political scientist Alex Downes has argued that targeting civilians, whether through strategic bombing or other measures, is a common feature of warfare in the twentieth century, even when democracies go to war. Often a desperate act of terror by a side that fears that it is losing, it is meant to inflict the maximum damage possible. And even if bombing civilians or other types of targeting them often do not affect the ultimate outcome of a war, this is little consolation to the civilians who suffer incredible losses in the process.
Another type of warfare that likewise targets all, civilians and military personnel alike, is biological and chemical warfare, a weapon particularly frightening in modern wars because of its power and unpredictability. But Adrienne Mayor's masterful Greek Fire, Poison Arrows, and Scorpion Bombs: Unconventional Warfare in the Ancient World reminds us that this type of warfare, which we consider to be a feature of modern wars, also has its roots in antiquity.
Whether poisoning wells, catapulting corpses of plague victims over city walls, or filling large clay jars with scorpions to (yet again) throw over the enemy's city walls, people in antiquity made highly creative uses of the biological weapons naturally occurring in their environments. Furthermore, Mayor notes through a sweeping use of material from Greek mythology, an obsession with such weapons pervades the earliest Greek myths and folktales, showing just how far back in time this kind of warfare goes.
This Friday (February 24) will mark the one-year anniversary since the Russian invasion of Ukraine began, and these historical truths about civilians and war seem all the more poignant. Civilians have always been drawn into contributing to war, and civilians have always suffered in war. And this war has been, for Putin, all about deliberately targeting civilians, bombing maternity hospitals, schools, residential buildings, playgrounds, and shopping markets. The military attacks on the ground have been no less vicious, with regular kidnappings, torture, rape, terrorizing of entire villages and towns, and executions of civilians.
This savagery of the war has been shocking and gut-wrenching, especially so because our modern technology, which has made the war so brutal, has also made it so much easier to document and see it unfold live from across the world. And what this war shows is the discouraging powerlessness of other nations to stop a brutal tyrant from doing his will. What does the Geneva Convention even mean in a war like this one, where the aggressor refuses to abide by any of its standards, and the rest of the world merely stands by and watches the horrors unfold? Thucydides, who said that he was writing his own account of the Peloponnesian War to explain similar events in the future, atrocities and all, would find none of this surprising.
It is hard to find anything positive or uplifting to say for an anniversary like this one, except that Ukraine still fights, and Putin has not won.