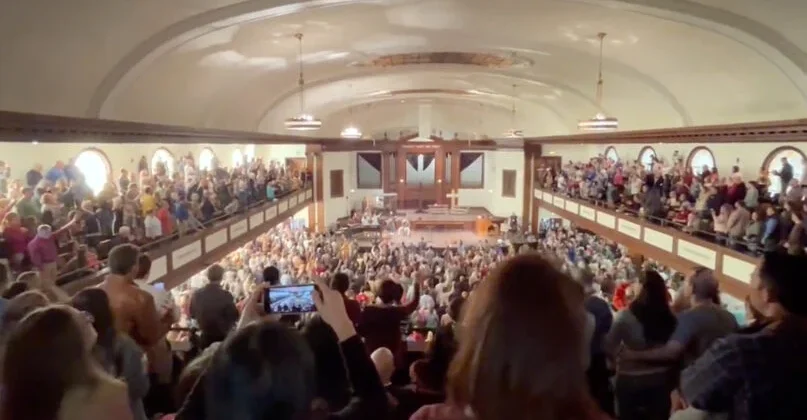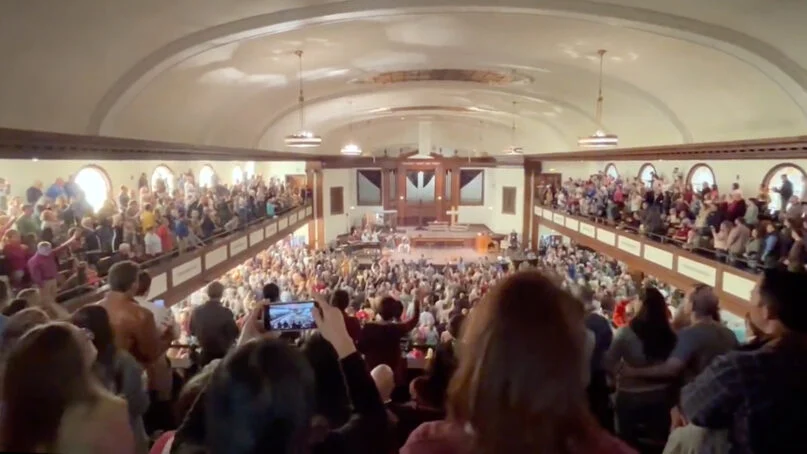 Read all of these posts , including the original post (covering Day 1 to Day 3 of the revival), here.
Insiders tell me that there are discussions about moving the revival off the Asbury College site. Stay tuned.
The president of Samford University:
More from Samford University in Birmingham:
MAGA Pentecostal worship leader Kari Jobe pays a visit to Wilmore. Here is her FB reflection:
I drove to Wilmore Kentucky to the Asbury Revival last night. I've been processing with the Lord ever since. I wanted to stand in the room where revival was happening and just talk to Him there. Something is stirring and He is moving. And it's spreading like wild fire in the hearts and lives of people who are hungry and longing for Him. Standing in that room last night I felt like what it may have felt like in days of old. It was pure. It was humble. It was reverent. It was expectant. It was hungry. It was desperate. I'm forever impacted. It's all about Jesus. Spirit of God- move across the earth with revival. I think purity is where is starts, hunger is where it grows, and longing is how it stays.
Sean Feucht and the New Evangelicals guy are going at it:
Glenn Beck can't believe there is a college that has chapel. Also calls it "Ashbury" university. He talks to the student body president.
This guy is filming inside a port-o-potty:
The rules of revival: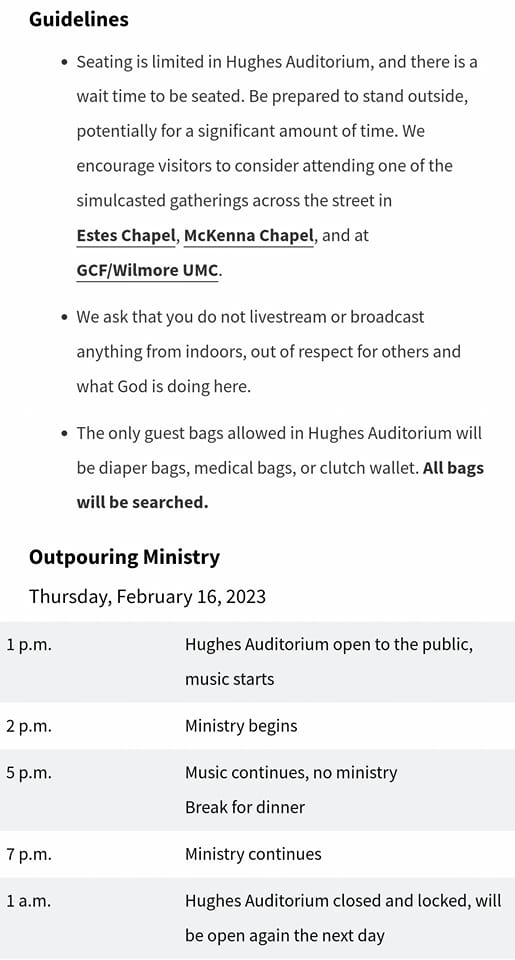 How to cast out demons. This is from a "Revivalist" whose FB page says "Over 1m lives changed through Christ." Is he counting?:
These comments were written in my comment section on my recent YouTube video of the Asbury revival. These aren't comments from the Revival but it does show you the importance of knowing how to cast out demons in churches. Pastors must gain discernment and not send people to psych wards and hospitals because they refuse to go against their theological understanding. News Flash your theology is wrong.…
P.S. this isn't to attack pastors that don't do deliverance but actually to suggest to them that they better learn or their churches will most likely dwindle little by little because a powerless Gospel is not going to last for too long. Blessings.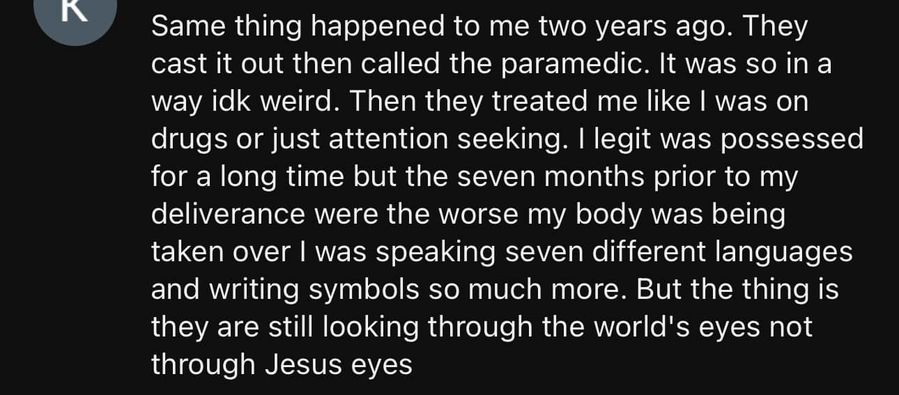 More casting out demons? This guy remains upset about the revival. I've seen the same video this guy shows without the volume.
Court evangelical Jim Garlow shares this post at his FB page from someone preaching in Latin America:
Deeply personal post. We have been on the road the entire time the revival has been going, out of the country most of the time. I have not even made it to Asbury (although I was privileged to be back there for the 50th class reunion of the Asbury Theological Seminary graduating class of 1972 last May.)
Today I was speaking in a Latin America country. As I closed my time of sharing, I decided to tell the story of the Asbury revival.
Even though I have not even been to the 2023 revival, l began weeping inexplicably while attempting to give the details. I have, like most of you, read hundreds (thousands?) of posts and watched hundreds of videos. I feel like I have experienced Him through all the posts, pictures and videos. Thank you to all of you who posted and to all who kept sharing. I have lived it vicariously through all of you.
Back to my story. I could hardly get to the end of my talk today, as tears just would not quit. It seemed that it has been a long drought. The soil is parched. The rains are so needed and welcomed. We have waited 53 years for a exclusively repentance-driven revival.
In the next few days, we begin a grueling but delightful ministry tour of nine European nations. However, we are racing back to the US in 24 hours to attend Jack Hayford's funeral, and then make a quick trip to Wilmore, then off to Europe. It will be a brief visit to Wilmore. But I just want to be in the Holy of Holies, to experience The Presence.
New Apostolic Reformation magazine Charisma is running a piece titled "Is the Next Great Awakening Launching from Asbury?" The article repeats the false idea that the First Great Awakening caused the American Revolution. The Christian nationalists are trying to make this revival serve their political agenda. This is the picture they've chosen for the piece: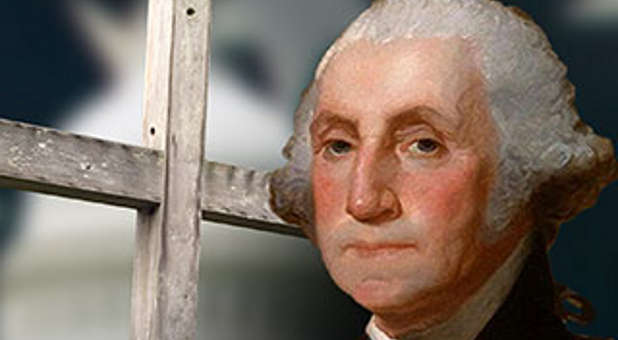 Pablo requests prayer cloths: "I know this may be a long shot but I am hoping that if it's possible someone would be willing to ship some prayer cloths from any of the Asbury University meetings to Idaho. Acts 19:11-12." Becky responds: "The great thing about a revival is you don't have to go anywhere, touch anything or talk to anybody other than God to have a revival in your heart. Cloths don't hold the redeeming and saving grace of Jesus… only Jesus, himself, can give you that. I pray all who feel the need to attend from afar will gather near with others and let the spirit move."
Is he correct?:
Joan is a Liberty University Mom:
Hi everyone and Praise the Lord!! I got saved when I was a student at Penn State 1981. I actually went to a beach weekend with my parents in Ocean City NJ where an older man approached me on the boardwalk and asked me "do you know Jesus?" His question astonished me as I knew all about Jesus but did not 'know" him. so he prayed for me right there and I experienced the magnificent presence of God!! Now about 40 years later I am praying for Revival as I have been since I left Penn State. I was saved at the tale end of the 70's Jesus Movement (you know the hippie movement). At that time my salvation was so "real' I felt compelled to preach on campus and that is what I and several other new believers did! We preached open air on campus with real bibles! There was a fresh anointing of the Holy Spirit and the Assembly of God church which only had a few people at the time packed in several hundred students in a few months!!! God is moving on the student campuses and will continue to move so get ready students to experience the wonderful love and anointing of God.
I have since moved to Lynchburg Virginia where 3 out of 4 of my children have graduated from Liberty University – a Christian University. Many here are excited about the Asbury move of God and have been doing prayer walks through the city and praying. Some of the students have been praying for Revival for months every morning at 5:30AM on Liberty's Campus! Everyone reading this please take a moment to pray for campuses in your towns and across the nation that Asbury's Revival will continue and that Jesus will pour out the Holy Ghost on all of us as well!—Joan Pense
This Methodist minister is suggesting that Asbury University is using the revival to attract students:
Reports of "melting" from Brent:
I told a pastor friend of mine at the Asbury revival that after 26 years of studying historical accounts of revivals, and awakenings I feel could just throw all my books out the window. It's one thing to read what others are SAYING about the revival, but it's all together different when you walk into the chapel
My 18 yr old daughter said she melted walking inside! I have read posts from people who were a little skeptical about the revival at first, but after being there they knew God was in the midst. I have loved reading about revivals and read everything I can about them. But I cannot explain what it feels like to walk into the chapel, it's very surreal being there! I have witnessed so many people walk in for the first time and get to their seat, and just begin sobbing. Even though I have studied a lot about revivals and awakenings, after being at a genuine revival it made me feel like I knew nothing about it! I think at times we (including myself) can get so haughty in the thought that we know so much about God, but after being at the revival it reveals how truly little we really know. To say I understand revival and the way it all works is like saying I completely understand God. The late Leonard Ravenhill said there's no revival carbon copied. And everything I have read about revivals they are all unique. Obviously God is doing a new thing at Asbury and it's glorious! Many have said there's just an atmosphere of holiness unto the Lord.
Revival hits Cedarville University
Yes. I made this case today. Communication networks are essential:
Road trip with Andy and the boys:
Heading to ASBURY UNIVERSITY REVIVAL
Let me run it to you tho. So yesterday I picked up some brothers from the airport that came in to minister in the Quarters for Mardi Gras. (look at my stories) Boom, so Conversation came up about the Revival but it had already bn in my spirit to go, a pull towards this move of God that was almost tangible right. So I look at Brother Hector and said you Bout it, he said yeah you bout it? I reply ,"Stop playing we can leave first thing in the morning. He smiles and says,"Let's Go,text your wife I'm texting mine!" (Shout out to my wife that holds it down faithfully as she knows we must be bout our Fathers businesss) .Then I call Jonathan ,"Wooodiieeson lets go to Kentucky,"He laughs and says,"I bn thinking about it, Let's Go!"
However did I mention I have to fly out from New Orleans to Philly Saturday to preach at Philly Harvest Center then the Prison, along with other commitments I have in New Jersey and New York. So I basically have a brief window of time however God's time cannot be calculated you just have to move in it and with it ( Kairos ) . Not to mention after so much confirmation to not go would be disobedient (OOS – Obedience Over Sacrifice) . So I make it in at 1am from a worship/prayer service/fellowship/vision casting/ and street evangelism right. So boom I get 4 hours of sleep we drive 11 hours to make it to the college by 7pm stay the night head back in the morning pack then
The Joy of the Lord is my strength, God is moving all over He's calling His people to Revival, I'm standing in divine expectation as Kentucky is a point of contact that is being manifested through obediencee bc of a undefiled, unconditional Love and reverence for the Lord. It started bc of The Love of the Father and love for The Father. That love is a conviction that is pushing me on this journey and has also kept me on my journey down this narrow path that leads to Heaven! By him therefore let us offer the sacrifice of praise to God continually, that is, the fruit of our lips giving thanks to his name."
He is Worthy Church, type HE IS WORTHY!!!!!!!! We're coming to take a hot coal from the alter and bring it back to our City and let it burn!!!!! Revival
fire, a contagious fire……Greater is coming, I hear the Lord saying," Theres More, Theres More,Theres More……….Let's Goooooooooo
Post Script: A man's heart deviseth his way: but the Lord directeth his steps.
And here they are: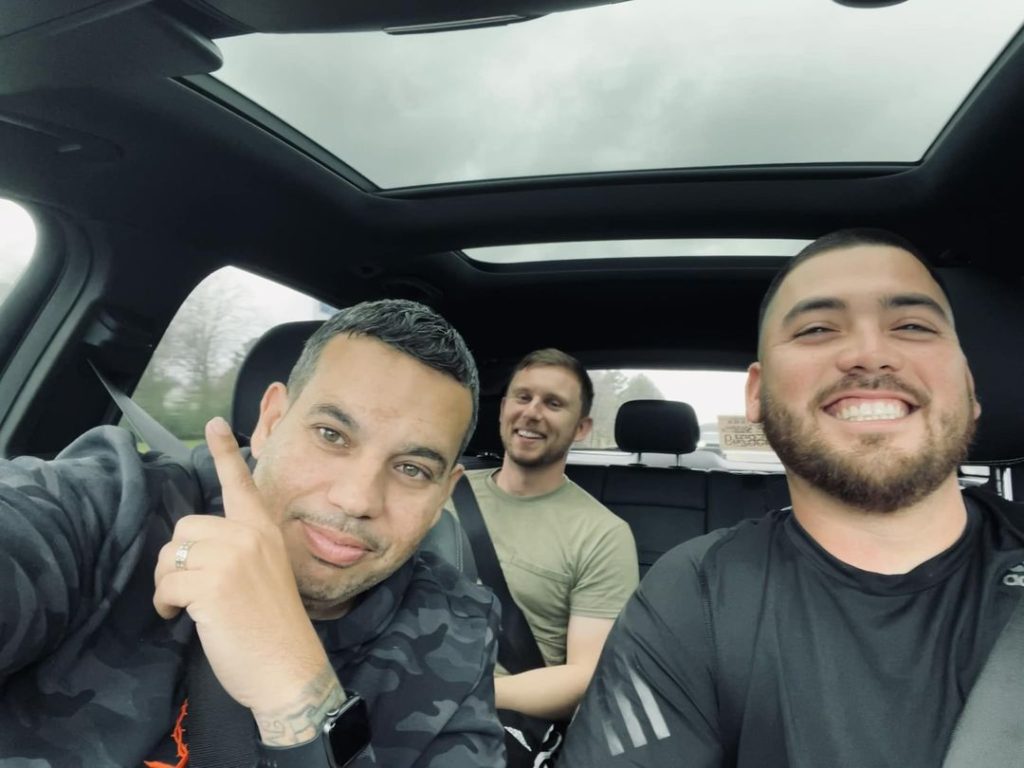 Carson is concerned:
I'm honestly more concerned than happy about the Asbury Revival.
1. False teachers and heretical ministries get involved while worshiping.
2. They are worshiping with songs from big name churches that are unbiblical, heretical, or downright false in their teaching.
3. A very dangerous thing happens when emotions stir the flesh. Without providing any real content, it is easy to manipulate people.
Steven Furtick, for example, is a songwriter for Elevation Worship. He denies the Trinity, and promotes the idea of modalism.
Not trying to cause any big trouble. Just genuinely concerned. Use biblical discernment. Test the spirits. (1 John 4)
Greg Locke, the highly controversial pro-Trump, anti-mask pastor brought a busload:
The New Apostolic Reformation prophets are all over this. Sheets says this is the result of a prophetic vision he received. Hank Kunneman says "this is a great sign that we are going to take back this country." Lance Wallnau connects this to the "latter rain outpouring" in the 1940s. He sees a "youth colt" and Jesus is riding in on it at Asbury.
Coverage at the website of The Institute on Religion & Democracy.
Old Light activity continues: