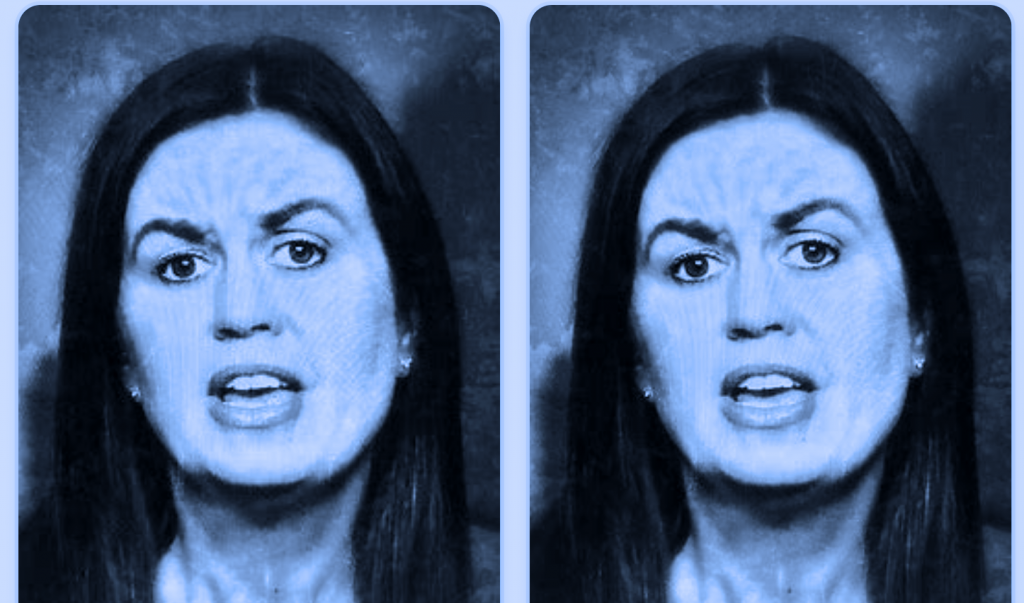 Will the evangelical governor of Arkansas be Donald Trump's new Mike Pence?
There are rumors that Donald Trump is considering newly installed Arkansas governor Sarah Huckabee Sanders as a possible running mate in 2024. If Trump does make it out of the GOP primary (or stages an independent or third-party run), Sanders would be a great pick. She appears to be a rising star in the Republican Party and, if Tuesday's night's televised rebuttal to Joe Biden's State of the Union Speech is any indication, she is more than ready to carry the MAGA flag into the future. Sanders is ideally suited to reach a significant portion of the Christian Right wing of the Republican Party and thus perform the same role that evangelical stalwart Mike Pence played in 2016.
During the first Trump campaign Robert Jeffress, the pastor of the First Baptist Church of Dallas, said that he did not care about Trump's "tone or vocabulary" but wanted "the meanest, toughest son of a you-know-what I can find. . . ." On Tuesday night Sanders showed the Christian Right that she too can be a fighter. Her speech combined Trumpian populism with the brutalism of Texas Senator Ted Cruz and the fire-breathing style of former Alaska governor and John McCain running mate Sarah Palin. She called Biden "crazy," mocked his age, suggested that he has "surrendered his presidency to a woke mob," blamed him for fentanyl deaths, and claimed he is "unfit to serve as commander in chief." These are not "new ideas" from a "new generation" of political leadership. They are just warmed over Trumpisms. As some in the GOP are turning away from Trump, it appears that Sanders remains a true MAGA disciple.
Sanders knows how to reach the evangelical wing of the MAGA movement with her rhetoric. Early in her speech she made an appeal to the Old Testament book of Esther, informing Christian Right loyalists that "You were put on this earth for such a time as this." Esther was the queen of Persia who used her position in King Xerxes' court to save God's chosen people, the Israelites, from mass execution. Conservative evangelicals often appeal to the story of Esther when one of their own, or someone who champions their causes, gets close to power. Many evangelicals compared Palin to Queen Esther in 2008. She was a beautiful queen who would save Christian America from the threat of a Barack Obama presidency. During the Trump administration Secretary of State Mike Pompeo compared Donald Trump to Esther. (Some compared Abraham Lincoln to Esther for his role in freeing the enslaved.) Sanders was urging her base to tap into their collective Esther in an attempt to "charge boldly" into the frontlines of the war against Biden's agenda for America.
For many evangelicals, Sanders' references to the woke "idols" of the Democratic Party invoked the Baal worship they read about in the Old Testament. Moreover, her suggestion that Arkansas public schools are indoctrinating students instead of educating them will resonate with conservative evangelical fears that their children are being taught to "hate" rather than "love" classmates of different races.
And what evangelical could resist Sanders' line near the end of the speech: "We know not what the future holds, but we know who holds the future in his hands"? It is a quote ascribed to everyone from Martin Luther King Jr. to 1950s country singer Stuart Hamblen—and even the Greek poet Homer. But for contemporarily evangelicals, who print this saying on t-shirts and coffee mugs and circulate it on internet memes, Sanders' use of it was a clear sign that she is one of them and shares their commitment to a providential politics that will one day topple the demonic forces of evil possessing the Democratic Party.
Some clear-eyed observers might find Sanders' appeal to evangelicals morally troubling. After all, she spent nearly two years (2017-2019) lying for the former president. But today most Americans—including many Bible-believing evangelicals—don't blink an eye when they see this kind of hypocrisy. Indeed, over the last seven years too many of us have grown callous to the lies of the Trump administration. Today one can traffic in deceit and falsehoods, as Sanders did nearly every day while serving as press secretary, and parlay such a violation of the ninth commandment into a governorship. The fact that God "holds the future in his hands" should send a chill down Sanders's spine.
On Tuesday night Joe Biden tried to appeal to all Americans, including his GOP opponents. He defined national unity in terms of our shared humanity, a sense of dignity rooted in the belief that we are all "created equal in the image of God." Sanders, on the other hand, made tired appeals to the MAGA base, a strategy that, as we saw in 2020, has little electoral promise and undermines any hopes of finding common ground amid our deepest differences. I am sure Donald Trump was proud of her.
Sadly, this may be the best the Republican Party and MAGA evangelicals have to offer right now.
John Fea is Executive Editor of Current