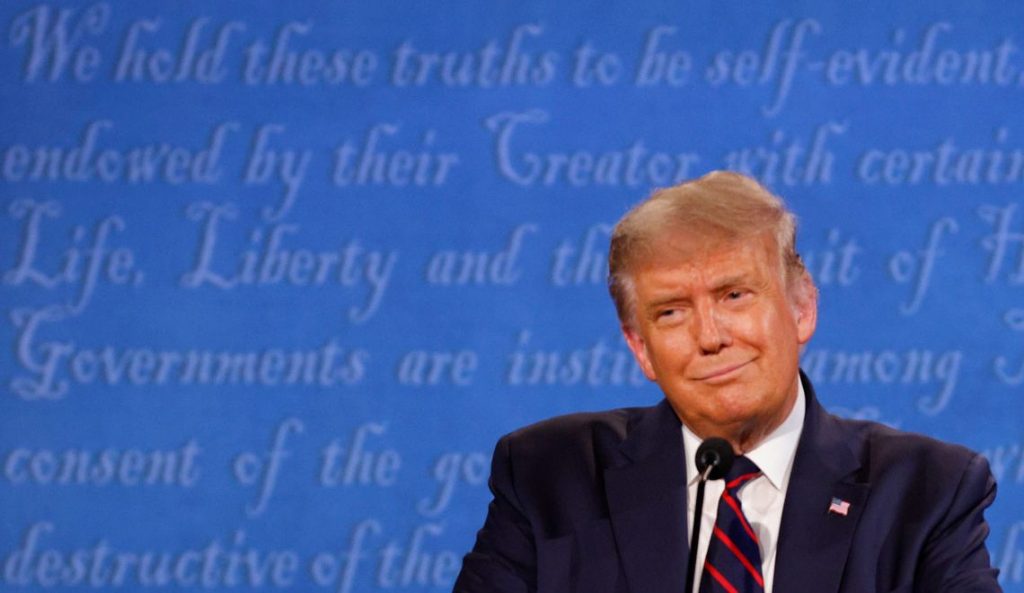 What might happen if Donald Trump does not get the GOP nomination for president in 2024? Peter Wehner has thought about this. Here is a taste of his recent piece at The Atlantic:
It's begun to dawn on Republicans that they face a potentially catastrophic political problem: Donald Trump may lose the GOP presidential primary and, out of spite, wreck Republican prospects in 2024.
That unsettling realization broke through with the release of a Bulwark poll earlier this week. The survey found that a large majority of Republicans are ready to move on from Trump—but at the same time, more than a quarter of likely Republican voters are ready to follow Trump to a third-party bid. Two days after the poll results were released, Trump was asked in an interview whether, if he lost the nomination, he would support the GOP nominee. Trump answered, "It would have to depend on who the nominee was." Translation: no.
In such a closely divided nation, a third-party campaign by Trump would cripple the GOP in 2024, because almost all of Trump's votes would come from people who would otherwise vote Republican. In some key states—Wisconsin, Arizona, Pennsylvania, Georgia, North Carolina, Michigan—that could make all the difference. (In a handful of other states, "sore-loser laws" might bar Trump from the ballot.)

But even if Trump doesn't run as a third-party candidate, he could ensure that Republican presidential and congressional candidates lose simply by criticizing them during the campaign, accusing the Republican Party of disloyalty, and signaling to his supporters that they should sit out the election. That course of action is more straightforward, and perhaps even likelier, than a third-party bid, but it would be just as devastating to Republican prospects.
If Trump does decide to sabotage his party's chances in 2024, no one should be surprised. After all, Trump has flirted with third-party runs before, including in 2000, and he refused to rule out a third-party run in 2015. "In 2015, Donald wasn't initially being taken seriously by the GOP as a potential candidate," Michael Cohen, who was an attorney for Trump before turning on him, told Semafor. "His threat to run as a third party candidate was to ensure people knew of his intent and that he would have no problem with destroying the party if they stood in his way."
Read the rest here.