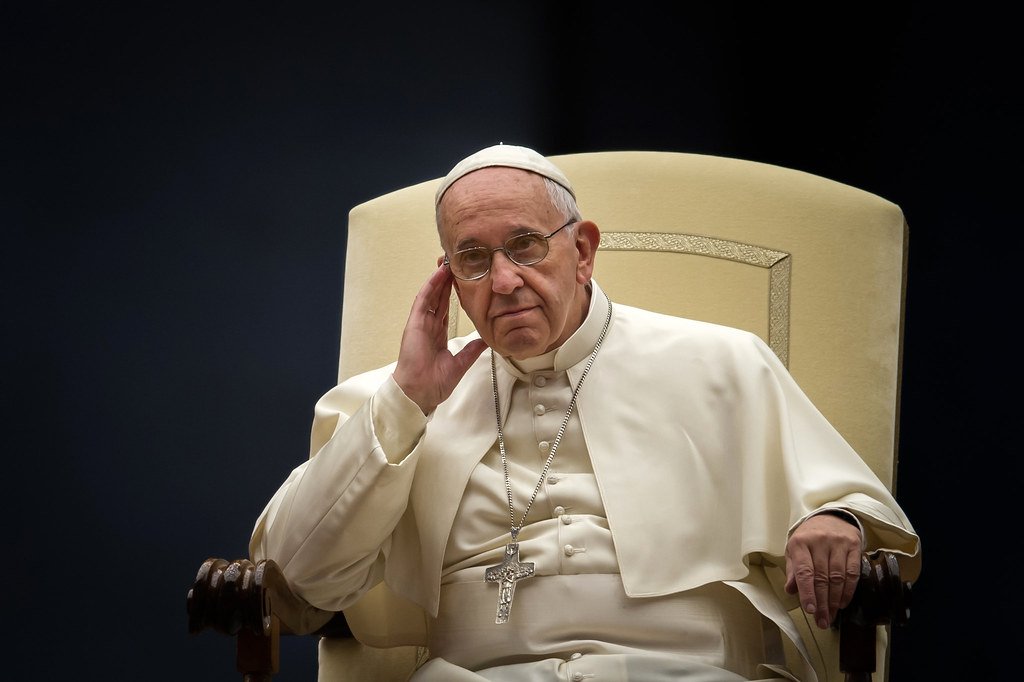 I recently read a blog post from Albert Mohler, president of The Southern Baptist Theological Seminary in Louisville, that used the death of Pope Benedict to score political points. Here is a taste of that post:
Ratzinger was a great defender of Western Civilization, shaped by historic Christian presuppositions. His defense of the sanctity of human life and the integrity of marriage and the family were grounded in two great assertions. First, the positive assertion that truth exists and is evident in revelation. Second, that a powerful "dictatorship of relativism" threatens to unravel civilization, truth, and moral authority. He wrote with enormous moral clarity, as in this passage from 2004, as Europe was rapidly secularizing: "Monogamous marriage, as a fundamental structure of the relation between man and woman and at the same time as the basic cell in the formation of the larger community, was modeled on the basis of biblical faith. … Europe would no longer be Europe if this fundamental cell of is social edifice were to disappear or if its nature were to be changed."
It mattered then that the pope of the Roman Catholic Church said such things out loud. It matters now that the genial Pope Francis, Benedict's successor, does not speak with such courage or clarity. Benedict's indictment of secularism and his analysis of the post-Christian condition were unprecedented and prophetic. He was never subtle. Francis is subtle to a fault, undermining historic Christian understandings of marriage and sexual ethics with surrender in the form of a shrug, asking "Who am I to judge?"
This kind of stuff is par for the course for Mohler. Back in 2000, during an appearance on Larry King Live, Mohler said the Roman Catholic Church is a false church that teaches a false gospel. In 2015, when Francis visited the United States, Mohler criticized the Pope for not mentioning Jesus Christ in his speech to Congress, called the papacy unbiblical, questioned Francis's humility, blamed evangelical leaders for not criticizing Francis and the papacy hard enough, said that the Pope's visit was purely political in nature because Obama and Biden met him at the airport, and called the American followers of the Pope "cafeteria" Catholics.
In a recent statement to reporters, Francis had a few words for people like Mohler and others who have used Benedict's death to his attack (Francis's) papacy. Here is a taste of Nicole Winfield's piece at the Association Press:
Pope Francis accused some of his critics Sunday of taking advantage of Pope Benedict XVI's death to score ideological points in the latest salvo in the partisan divide of the Catholic Church.
During an airborne news conference returning from South Sudan, Francis was asked about the criticism that accelerated after the Dec. 31 death of Benedict, who lived in the Vatican as an emeritus pope alongside Francis for the first 10 years of his pontificate.
In the days and weeks after his death, Benedict's longtime secretary and some conservative cardinals came out with books, interviews and memos criticizing Francis' papacy. The commentary had the effect of pitting the recently departed former pope, who remained a point of reference for conservatives and traditionalists, against the current pope.
Francis insisted that rumors of differences with Benedict, or that Benedict was bitter about some decisions he had taken, were false and that the two consulted frequently and were in agreement.
"I think Benedict's death was instrumentalized," Francis said. "People wanted to score points for their own side. And the people who instrumentalize such a good person, so close to God, I would almost say … those people don't have ethics, they are people who belong to a party, not to the church."
Read the entire piece here.