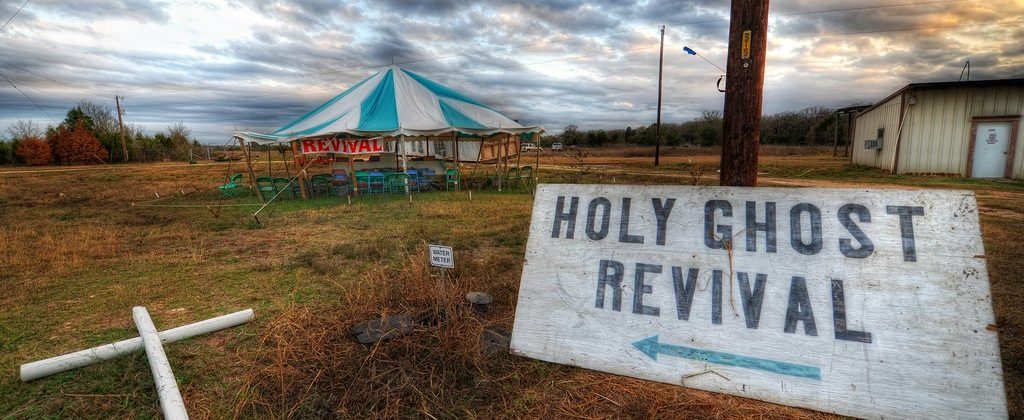 A lot of conservative evangelicals are calling for spiritual revival these days. Most of these calls are connected directly to a revival of American nationalism as if somehow the purpose of a religious revival is to advance a particular political position. Many of these calls are also built on a faulty understanding of earlier revivals in American history, especially the idea that the First Great Awakening somehow triggered the American Revolution.
Timothy Keller, the founder of Redeemer Church in New York City, also believes in revival. But he thinks about it very differently. Here is a taste of his piece at The Atlantic, "American Christianity is Due for a Revival":
First, as I see it, growth can happen if the Church learns how to speak compellingly to non-Christian people...
Second, the church in the U.S. can grow again if it learns how to unite justice and righteousness. I have heard African American pastors use this terminology to describe the historic ministry of the Black Church. By righteousness they meant that the Church has maintained its traditional beliefs in the authority of the Bible, morality, and sexuality. It calls individuals to be born again through faith in the atoning blood of Jesus Christ...
Third, the Church in the U.S. can grow again if it embraces the global and multiethnic character of Christianity. By 2050 nearly one in five Americans will be foreign-born, and these immigrants will likely come from the more religious parts of the world…
Fourth, the Church in the U.S. can grow again if it strikes a dynamic balance between innovation and conservation. A church must conserve historic Christian teaching. If a church simply adopts the beliefs of the culture, it will die, because it has nothing unique to offer…
Fifth, the Church has in its favor what the Catholic philosopher Charles Taylor called "the unquiet frontiers of modernity." He makes the case that Western culture is deeply conflicted about faith and God. Modern secularism holds that people are only physical entities without souls, that sensations of love and beauty are just neurological-chemical events, that there is no meaning other than what we construct, and that there is no right or wrong outside of what we in our minds choose. Yet most people feel that life is greater than what can be accounted for by naturalistic explanations.
For revival to come to the church in the United States, Keller says three things must happen:
The church must "escape from political captivity."
The church must engage in a season of "extraordinary prayer."
The church must distinguish "the gospel from moralism."
Read the entire piece here.