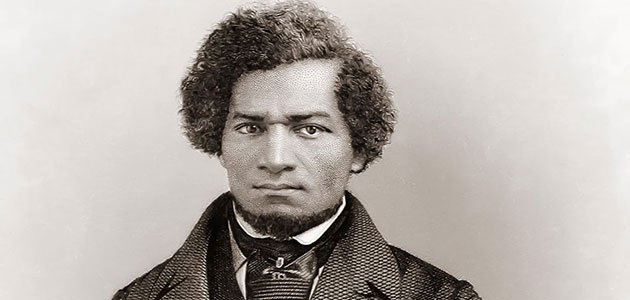 There are many white evangelicals who believe that a spiritual revival will solve the problem of racism in the United States. When God transforms a human heart, the argument goes, the inclination to perform racist acts will subside. So we should pray for revival to "heal our land."
As an evangelical Christian, I believe that God moves in the lives of his human creation and can change their hearts. But racism runs deep in American culture. It is systemic and structural.
The failure of white Americans to consistently and immediately apply Western ideals of liberty and freedom to African Americans is why we have systemic racism in this country. By the time the Emancipation Proclamation and the 13th, 14th, and 15th Amendments came around it was too late. White supremacy was baked in the American cake. (It was actually baked in the cake of Western Civilization well before 1776 because westerners failed to apply the universal values of the Enlightenment to the cause of racial difference). Neither did the civil rights movement of the 1950s and 1960s end racism in America.
These reform efforts were important steps toward a new birth of freedom, but none of them were able to pull racism out by the roots. The roots were too deep.
A couple of weeks ago, I wrote this about court evangelical Robert Jeffress:
Jeffress thinks that racism will "evaporate overnight" if people just turned to God. Again, he fails to see that the sin of racism is structural–it is deeply embedded in our all of our institutions.  I recall the argument of  James Davison's Hunter's book To Change the World": The Irony, Tragedy, & Possibility of Christianity in the Late Modern World. In that book, Hunter argues that individual transformation is not the best way to change the world. True change does not happen through some kind of Protestant populism, but rather by the "work of elites: gatekeepers who provide creative direction and management within spheres of social life." Such change takes generations and it can only "be described in retrospect." Individual spiritual transformation can bring about good ends, but it does not change the "moral fabric" or "DNA of a civilization." I think Hunter's words are an important reminder that the eradication of systemic racism is going to take a long time and a lot of work.
Other evangelicals are also calling for religious revival as a means of healing the nation of its racial divisions (and other divisions).
Here, for example, are court evangelicals Greg Laurie and Jack Graham:
[youtube https://www.youtube.com/watch?v=om2XozmrPkQ&w=560&h=315]
If there is a spiritual revival, and it actually does do something to curb systemic racism in America, this would be a relatively new development in our history. I was reminded of this as I read David Blight's biography of Frederick Douglass. Douglass was a slave at a time when a great religious revival moved through America. Some historians call this revival the "Second Great Awakening." This spiritual awakening made considerable headway among the Methodists of the Delmarva peninsula. (See William Williams's The Garden of American Methodism and John Wigger's Taking Heaven by Storm).
Here is Blight on Douglass's view of his owner Thomas Auld:
In August 1833, Frederick attained a special insight into Auld's character when his master
allowed him to attend a religious revival at Bay Side, some eight miles from St. Michaels. This classic country Methodist camp meeting left indelible images in Douglass's fertile memory. People came from all over Talbot County; two steamboat loads of pilgrims also arrived from Baltimore. The gathering lasted a week, and slaves relieved of work for a few days could hardly resist the excitement of hundreds of campfires roasting meat, a veritable tent city with a preacher's stand in the middle and a "pen" marked off for "mourners" to enter and make their confessions, embrace the Lord, and be saved. A recent convert himself to Christian faith, although now struggling to understand whether God intended any justice on earth, Frederick witnessed the spectacle of master Thomas's wrenching emotional breakdown and confession in that pen. Blacks were not allowed in the pen, nor in front of the preacher's performances, but Douglass tells us that he imposed his way close enough to hear Auld "groan," and to see his reddened face, his disheveled hair, and a "stray tear halting on his cheek." Here festered the dark heart of the moral bankruptcy of slaveholders that the future abolitionist would make his central subject.
Douglass converted this memory into angry condemnations of the religious hypocrisy of the entire Christian slaveholding universe, especially the little microcosm of Auld's household, where the young slave now had to listen daily to loud praying and testifying by the white family, and to participate in hospitality extended to local preachers who were sometimes housed at Auld's home, all the while enduring the good Methodist's verbal and physical cruelty. For Douglass, the proof of any sincerity in Auld's "tear-drop" manifested in his actions. In his deeds and his glances, wrote Douglass, it was as if the pathetic master had concluded, "I will teach you, young man, that, though I have parted with my sins  , I have not parted with my sense. I shall hold slaves, and go to heaven too." Such a vow, imagined by Douglass from the memory of his owner's cowardly eyes, might serve as an unspoken motto of the Christian capitalists who ruled the antebellum South.
In his 1855 memoir, My Bondage and My Freedom, Douglass says this about Thomas Auld:
It was not merely the agency of Master Thomas, in breaking up and destroying my Sabbath school, that shook my confidence in the power of southern religion to make men wiser or better; but I saw him all the cruelty and meanness, after his conversion, which he had exhibited before he made a profession or religion. His cruelty and meanness were especially displayed in his treatment of my unfortunate cousin, Henny, whose lameness made her a burden to him. I have no extraordinary person hard usage toward myself to complain of, against him, but I have seen him tie up the lame and maimed woman, and whip her in a manner most brutal, and shocking; and then, with blood-chilling blasphemy, he would quote the passage of scripture, "That servant which knew his lord's will, and prepared not himself, neither did according to his will, shall be beaten with many stripes."
Douglass thought the Methodist revival taking place on Maryland's Eastern Shore during the 1830s was morally bankrupt because it gave white people a spiritual justification to continue their cruelty.
If a spiritual revival leads to more Christian Trumpism is it really a spiritual revival? Or is it something else?