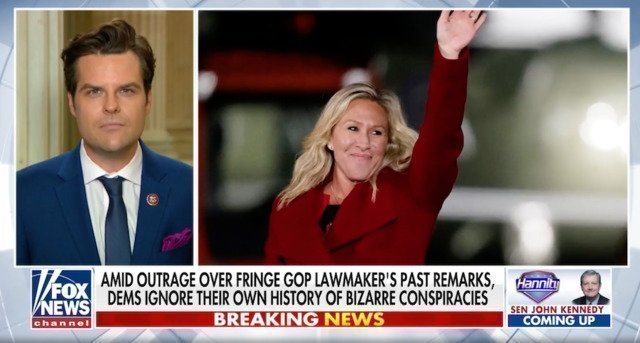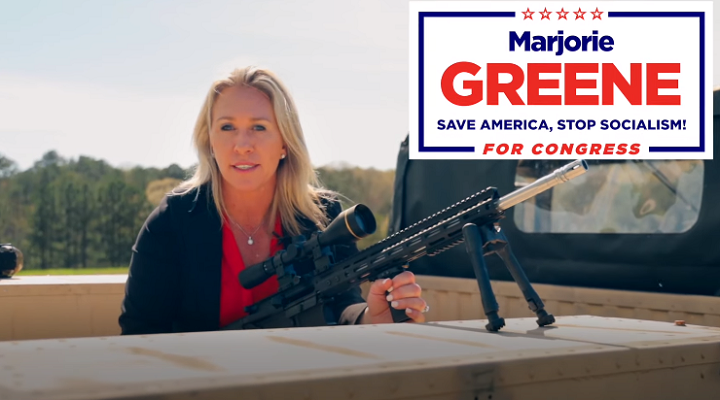 She wants more than committee assignments in the 118th Congress. She wants power.
Here is Jonathan Swan and Catie Edmondson at The New York Times:
Days after he won his gavel in a protracted fight with hard-right Republicans, Speaker Kevin McCarthy gushed to a friend about the ironclad bond he had developed with an unlikely ally in his battle for political survival, Representative Marjorie Taylor Greene of Georgia.
"I will never leave that woman," Mr. McCarthy, a California Republican, told the friend, who described the private conversation on the condition of anonymity. "I will always take care of her."
Such a declaration from Mr. McCarthy would have been unthinkable in 2021, when Ms. Greene first arrived on Capitol Hill in a swirl of controversy and provocation. A former QAnon follower who had routinely trafficked in conspiratorial, violent and bigoted statements, Ms. Greene was then widely seen as a dangerous liability to the party and a threat to the man who aspired to lead Republicans back to the majority — a person to be controlled and kept in check, not embraced.
But in the time since, a powerful alliance developed between Ms. Greene, the far-right rabble-rouser and acolyte of former President Donald J. Trump, and Mr. McCarthy, the affable fixture of the Washington establishment, according to interviews with 20 people with firsthand knowledge of the relationship, many of whom spoke on the condition of anonymity to discuss it.
Their political union — a closer and more complex one than has previously been known — helps explain how Mr. McCarthy rose to power atop a party increasingly defined by its extremes, the lengths to which he will go to accommodate those forces, and how much influence Ms. Greene and the faction she represents have in defining the agenda of the new House Republican majority.
And this:
The relationship has also paid off for Ms. Greene, no longer the fringe backbencher stripped of her power. Republican leaders announced last week that she would serve on two high-profile committees: Oversight and Homeland Security. She is also likely to be appointed to a new Oversight select subcommittee to investigate the coronavirus, according to a source familiar with Mr. McCarthy's thinking who was not authorized to preview decisions that have yet to be finalized.
It is already clear that she is influencing Mr. McCarthy's policy agenda.
After Ms. Greene had told Mr. McCarthy that vaccine mandates were morally wrong and that he needed to stop them, he fought vociferously — and successfully — to include the repeal of the military coronavirus vaccine mandate in last year's defense bill.
After she told him that the party faithful could not understand why Congress continued to send money to help Ukraine secure its borders, when the United States' southern border was not secure, Mr. McCarthy helped pave the way for Republicans on the Foreign Affairs Committee to put forward and support a bill sponsored by Ms. Greene, who does not sit on the panel, demanding that Congress audit American aid sent to Ukraine.
And after she told Mr. McCarthy that many people imprisoned for their actions during the Jan. 6 attack on the Capitol were being victimized, he signaled that Republicans would start an inquiry of their own digging into the work of the panel that was investigating the assault.
Read the entire piece here.