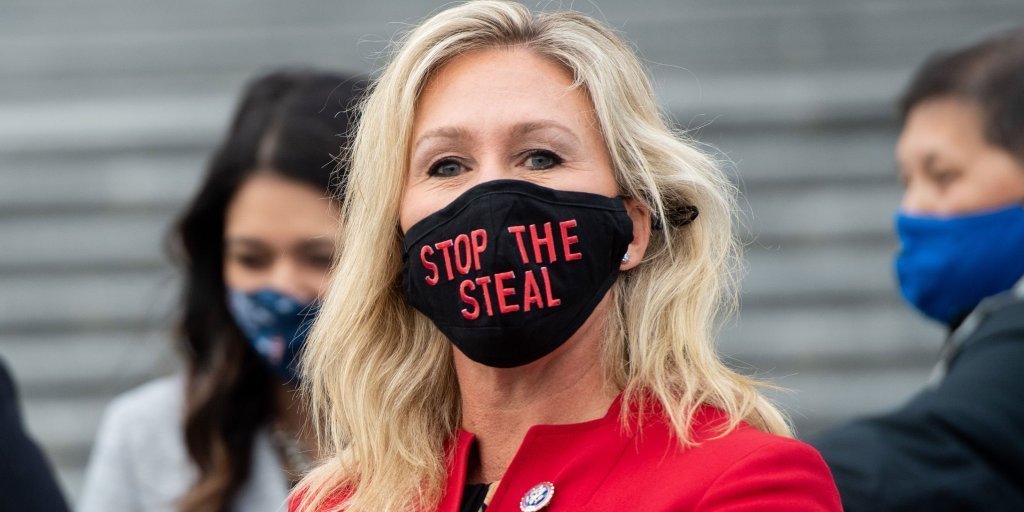 As the Republican members-elect of the 118th Congress tried to select a Speaker of the House last week, Georgia congresswoman Marjorie Taylor Greene, an election denier, former QAnon follower, and believer in Jewish space lasers, backed Kevin McCarthy on all fifteen ballots. Here is a taste of Mona Charen's piece at The Bulwark: "The Normalization of Marjorie Taylor Greene":
Greene's makeover didn't start this week. She's made stabs at resets before, even traveling to the Holocaust museum to introduce a few facts into the roiling stew of garbage between her ears. She denounced Nick Fuentes after Trump dined with him (but not Trump), and acknowledged that a plane really did hit the Pentagon on 9/11. She has sparred with Lauren Boebert, the pillow guy, and Alex Jones's fans. But this is not a case of a politician who misspeaks or commits a gaffe and must make amends. She has a disordered personality. As a grown adult, she chased a teenager who had survived the Parkland school shooting down the street, harassing and berating him. She is drawn to hatred as a moth to a flame. She is the poison that courses through the veins of parts of the right—the vicious, reality-challenged right. If she is to be normalized by the GOP, it is the party, not she, that is changed.
No sooner did McCarthy achieve election on Friday night than Greene rushed to his side. They posed for a grinning photo. It was his first act as speaker.
Read the entire piece here.
Here is the new normal in the GOP: