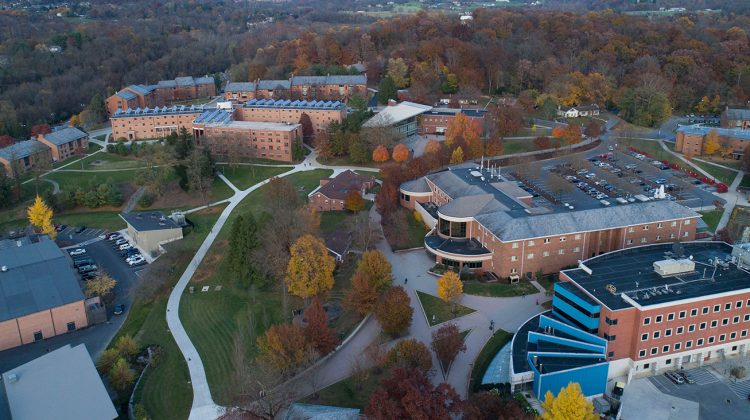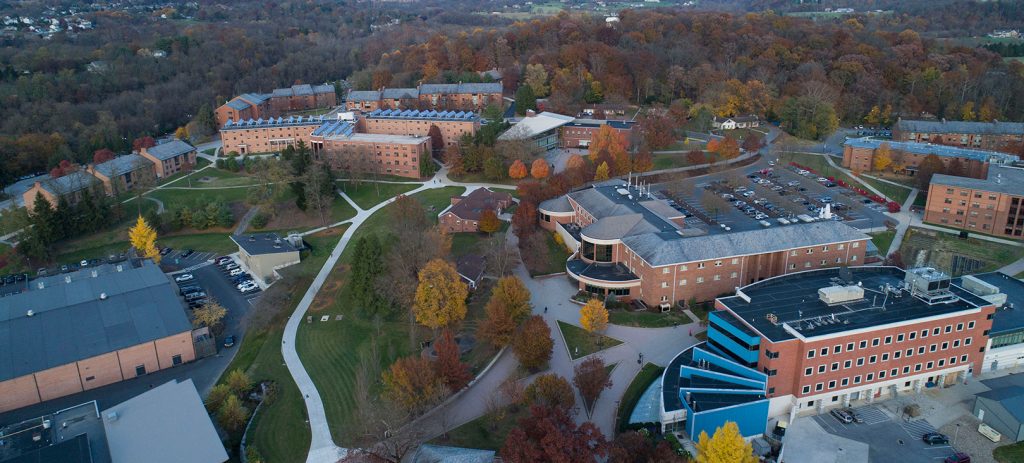 Historian Jon Lauck's editorial at Middle West Review has been making the rounds on social media. The piece is behind a paywall, but here are the first couple of paragraphs:
You can see it in the empty chairs. History conferences were never standing-room-only affairs, to be sure, but it was once common for 15–20 people to show up at a conference presentation. If a scholar was better-known or had a major book hot off the press it might draw in 35–40 people. Now, sometimes, conference panels draw only the speakers' spouses or graduate school acquaintances or loyal friends. I was once on a panel where nobody but the speakers attended (insert joke here). These days, some of the conferences I used to attend and greatly enjoyed have been canceled entirely. History journal editors also whisper about what they are seeing. Article submissions used to stream in at steady clip. Now the pipeline is but a trickle. Prominent history professors, who once anchored departments and enlivened the public sphere in and around college towns, now retire with little fanfare and nary a replacement. Their "line," if it survives at all, is moved across campus, to computer science or physical therapy. The old-time symposia and lectures and debates, to which seasoned history professors once provided intellectual heft, are now a rarity. It seems like fewer historians are around to lead such civic affairs, or they have less time now due to escalating workloads. If historians do somehow survive the academic tumult there are a lot fewer students to teach. New data show that the number of history majors in American colleges has dropped by more than 50 percent since 2000.
Around the Midwest, the news from history departments is grim, even at larger institutions. Iowa State University's history department has been told by the ISU administration that its faculty needs to shrink from 20 to 8. The ISU doctoral program in rural history, a key contributor to Midwestern studies, is also being shuttered. The University of Iowa's full time history faculty has declined from 26 to 16 in about ten years. University of Missouri: 30 down to 21 (over the past decade); University of Kansas: 35 down to 24 (since 2017); The Ohio State University (system): 79 down to 62 (since 2008); University of Minnesota: 46 down to 40 (in ten years); University of Illinois Urbana-Champaign: 46 down to 36 (since 2012); University of Illinois Chicago: 32 down to 20 (from 2005–2020). Smaller universities are also seeing the loss of history faculty: Emporia State University: 7 down to 4 (over a decade); University of North Dakota: 10 down to 5 (in five years); Grand Valley State University: 31 down to 27 (in ten years); University of South Dakota: 10 down to 7 (in five years); South Dakota State University: 7 down to 4 (in five years); University of Nebraska-Omaha: 15 down to 11 (in ten years); St. Cloud State University: 10 down to 6 (in 6 years); St. Olaf College: 12 down to 7 (in ten years); Central Michigan University: 22 down to 15 (in seven years); Miami University of Ohio: 29 down to 22 (since 2015); Ohio University: 31 down to 25 (since 2017); University of Cincinnati: 30 down to 21 (in ten years); Kent State University: 15 down to 12 (since 2008); University of Missouri-Kansas City: 17 down to 8 (in 6 years); Minnesota State University, Mankato: 11 down to 9 (since 2010); University of Missouri-St. Louis: 14 down to 8 (since 2016); Truman State University: 15 down to 4 (since 2013); Indiana State University: 16 down to 13 (since 2015); Marquette University: 21 down to 16 (since 2017); University of Toledo: 12 down to 5 (in a decade). The cuts extend beyond faculty. Central Michigan University lost the Michigan Historical Review, a journal it oversaw for decades. Truman State lost Truman State University Press, which closed in 2021. Emporia State lost its Center for Great Plains Studies. The journal Studies in Midwestern History at Grand Valley State fizzled out. Long-running collaborative history conferences such as the Missouri Valley History Conference and the Mid-America Conference on History have also been terminated.
Perhaps this is something that historians can spend some time discussing this week as they converge on Philadelphia for the annual meeting of the American Historical Association. (I will not be in attendance).
Since Lauck is a historian of the Midwest and edits a journal devoted to the history of the Midwest, he only focuses here on Midwestern colleges and universities. But I think it is safe to say that similar things are happening across the country, including at my institution.
The future of history in colleges and universities does not look good. For the past several years I have wondered whether the discipline will survive in academic settings. Perhaps one of my descendants might be amused to learn that their great, great, great grandfather was something called a "history professor." Historian Sumantra Maitra is probably correct when he writes:
University students can be forgiven for imagining academia as a mix of Indiana Jones and Theodor Mommsen. But the specific socio-temporal dynamics they evoke are now lost. Fewer than 10 percent of history grads will be professors, most of the half-decent ones will be culled under a DEI regime, some others will end up adding to the bloat as some form of DEI Borg in a system that is already about to burst at the seams. Most of their "research" is perhaps fine to study as a pastime or a hobby, but practically worthless socially, civilizationally, or materially. A handful might end up writing a coherent book, but even fewer will be remembered for any rigorous and scholarly contribution in the coming decades. Most "peer-reviewed" papers in history and international relations go uncited or even unread.
The academic discipline of history was always a courtly subject. One, it needs an emotionally detached and occasionally amoral temperament to be done right. There is a reason cardinals and monks were often great historians, as were adventurers and soldiers. Two, it needs patronization. History as a subject was never egalitarian, but in a paradoxical way it used to be a lot freer. Statesmen posted in far-off colonies during peak Victoriana were free to travel around and study a subject or a civilization. They did it as a hobby, were unbiased about their subjects, and were usually under no financial pressure to toe a political line, the human and social biases of those times notwithstanding. Those who were not in a position for that, but were still exceptionally talented or meritorious otherwise, were patronized individually or through an institution, yet with little scholarly pressure. That changed gradually after the Second World War, and especially with the rapid institutionalization and mass-democratization of the discipline in the 1980s and '90s.
But one obviously can't mass-produce AJP Taylors or Hans Morgenthaus. Much less can one produce a peer-reviewed and DEI-certified Edward Gibbon or Rammohun Roy. An oversupply of mediocrity stopped creating its own demand. There was a time when I thought "public" academia could be reformed. Perhaps my biggest "red pill" so far in life: I no longer think that. Incendite eos, novit enim Dominus qui sunt eius. The most meaningful scholarship, historically, came from outside the institutional academy. It is time to return. The discipline of history will survive in silos outside the sovietized cathedrals. Meritorious, rigorous, hierarchical, individually patronized—it will survive the way it was always meant to be.
I once believed that college and universities, especially Christian colleges and universities where the study of the human experience should matter, would be the place where history had the best chance of surviving. I no longer believe that. (I should add that I am writing this days before I will see the first draft of a major overhaul to my institution's general education curriculum).
Maitra is right–if history is going to thrive outside of academia it is going to need patronage. (Have I mentioned how grateful I am to so many of you who support the history and history-inflected essays we publish at Current?)