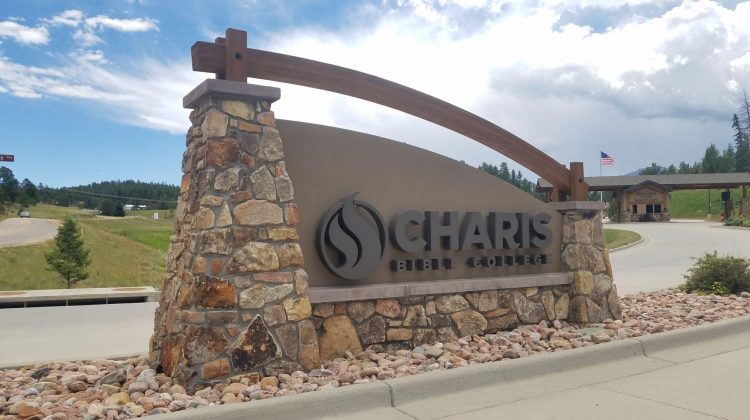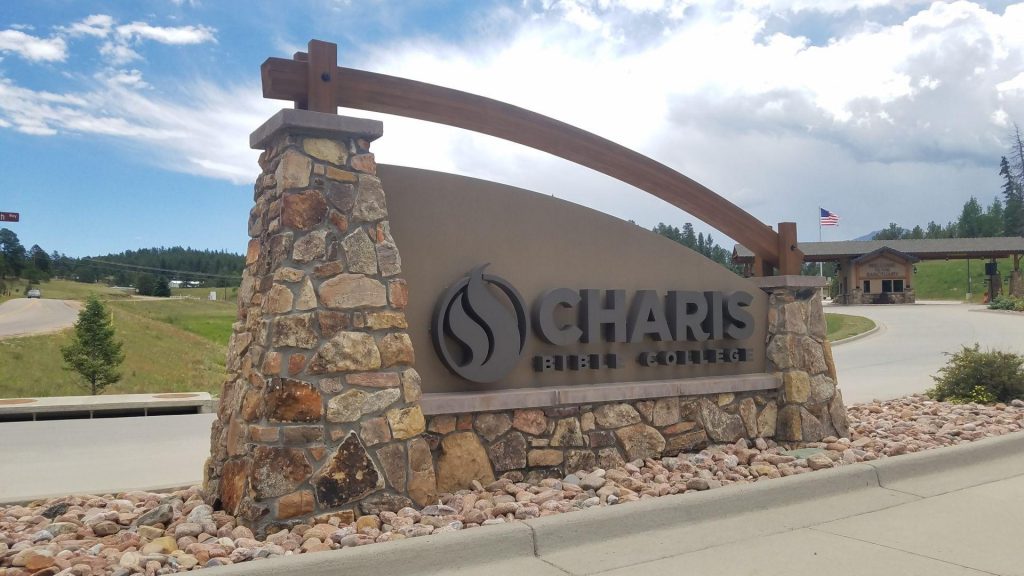 Last year I called your attention to Tyler Ethridge, a disciple of 7 Mountain Dominionists Andrew Wommack, Lance Wallnau, William G. Boykin, and David Barton, who lost his job as a pastor after he tweeted a video of himself inside the U.S. Capitol on January 6, 2021.
It appears that Ethridge was not the only insurrectionist motivated by these pro-Trump evangelical preachers who believe that Christians must take over the "seven mountains" of cultural influence and restore America to its supposed Christian origins. On December 19, 2022, the FBI arrested Rebecca Lavrenz for her participation in the insurrection. The links between Ethridge, Wommack, and other Dominionists are strong. Here is Heide Beedle at Colorado Springs Indy:
Rebecca Lavrenz of Colorado Springs was arrested Monday, Dec. 19, in connection with her participation at the Jan. 6, 2021, Capitol insurrection. Lavrenz is facing four charges, according to a September arrest warrant: entering and remaining in a restricted building or grounds; disorderly and disruptive conduct in a restricted building or grounds; disorderly conduct in a Capitol building; and parading, demonstrating, or picketing in a Capitol building.
"On April 26, 2021, FBI agents conducted a consensual interview with Lavrenz at her home," reads the criminal complaint. "She admitted traveling to Washington, D.C. to attend the 'Stop the Steal' rally on the mall and, on January 6, 2021, following the crowd to the U.S. Capitol building. As she approached the U.S. Capitol from the east, Lavrenz observed physical barriers indicating that the U.S. Capitol building grounds were a restricted area. As the crowd grew, Lavrenz observed people getting into physical confrontations with police, pushing on the barriers as the police pushed back. She saw a woman get injured in the exchange. When a man finally succeeded in pushing past a barrier and entering the U.S. Capitol, Lavrenz observed that none of the police officers chased him. When the crowd eventually pushed aside the barriers, allowing people to stream through the main door of the U.S. Capitol on the East side, Lavrenz followed and entered as well. Lavrenz stated that she spent approximately ten minutes inside the U.S. Capitol and described her path as roaming from the East center entrance to the Rotunda and back, exiting through the same door she entered. Lavrenz also provided agents with [the photo seen here] of herself at the U.S. Capitol on January 6, 2021, identifying herself as the only person facing the camera and wearing a red scarf and a white hat."
And this:
A review of Rebecca Lavrenz's social media shows that she was a supporter of far-right conservative activist group FEC United, encouraging people to attend the group's Aug. 25, 2020, launch event. She also shared content from the slate of "grassroots" candidates in El Paso County, such as Peter Lupia, who ran unsuccessfully for El Paso County Clerk, and Rep. Dave Williams (R-Colorado Springs), who ran unsuccessfully against U.S. Rep. Doug Lamborn (R-CO) in the Republican primary, as well as embattled Mesa County Clerk and Recorder Tina Peters, who ran unsuccessfully against Pam Anderson in the primary for Colorado Secretary of State. Additionally, Lavrenz shared posts from Seven Mountain Mandate dominionists like Lance Wallnau and Mario Murillo. In February, Lavrenz attended one of Andrew Wommack's Truth and Liberty events in Colorado Springs, posing for a photo with faux-historian David Barton and Bethany Graupner, wife of Fervent Church pastor and FEC United affiliate Garret Graupner. Lavrenz also praised her daughter Laura, who worked as a special assistant to Republican National Chairwoman, Ronna McDaniel.
A review of social media also shows that the Lavrenz family has close ties with Tyler Ethridge, a graduate of Wommack's Charis Bible who was charged with six counts related to his conduct on Jan. 6, including civil disorder and disorderly conduct.
According to the statement of facts in Ethridge's case, "Ethridge stated during the interview that in the fall of 2020, he traveled with his wife and daughter to visit friends in Colorado Springs, Colorado. Ethridge advised that a friend, Person-1, offered him a paid-for, roundtrip plane ticket and Airbnb stay to attend former President Donald Trump's rally in Washington, D.C. on January 6, 2021."
Lavrenz's social media is full of photos from regular vacations in distant locations.
According to the statement, "On January 4, 2021, Ethridge, Person-1, and Person-1's son flew from Denver International Airport to Philadelphia International Airport on a redeye flight that landed on January 5, 2021. The threesome then rented a car and drove to Washington, D.C. to meet Person-2, who helped Person-1 organize the trip."
FEC United founder Joe Oltmann was in Washington, D.C, on Jan. 5, addressing a crowd with a homemade diagram and a low-energy account of election conspiracies that a Denver judge described as "probably false" and "not credible."
Video captured by Lavrenz's grandson, Michael Lavrenz Jr., also a Charis graduate, shows Ethridge and Michael Lavrenz Sr. marching toward the Capitol on Jan. 6.
Read the entire piece here.
I know the January 6th committee investigated the role that Christian nationalism played in the January 6th insurrection, but little of this part of their investigation made it into the final report.