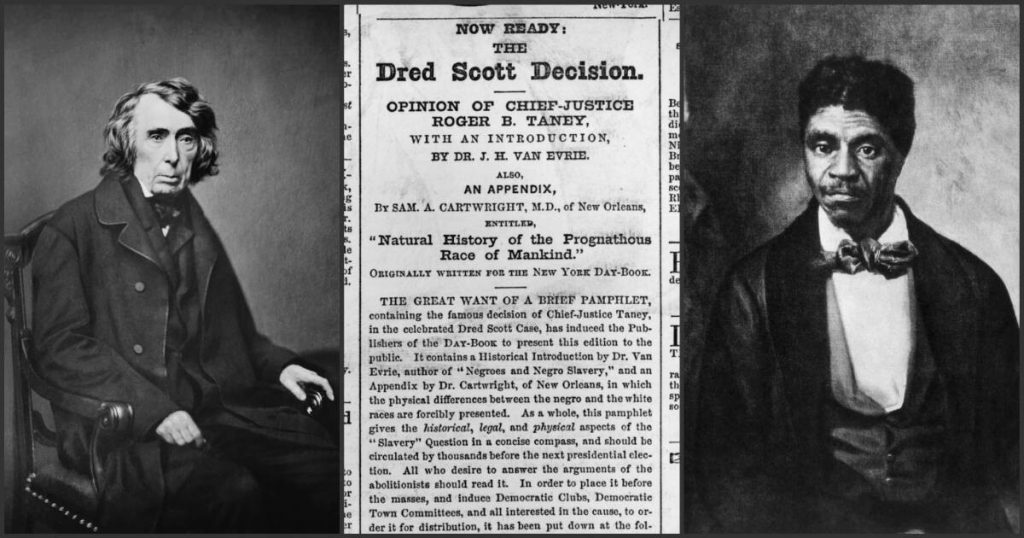 I hope you get some time this week to read Pulitzer Prize-winning historian David Blight's piece at The New York Times Magazine, "Was the Civil War Inevitable?" Blight reflects on the 1850s, particularly the Dred Scott case, and wonders if this crucial decade holds any lessons for our polarized nation. I don't know how many of my United States history survey course students read this blog or The New York Times, but Blight's essay is, essentially, a sophisticated answer to their final exam question.
It is also worth noting that Blight's piece comes about a week after this happened.
Here is a small taste:
Still other historians have made the case for 1857, when an economic crisis threw hundreds of thousands of Americans out of work and led Northerners and Southerners to blame each other for the suffering. That year, wrote the great Civil War-era historian Kenneth M. Stampp in his too-little-read book "America in 1857: A Nation on the Brink," "encompassed a political crisis which proved to be decisive in the coming of the Civil War."
As a historian of the period, I find Stampp's case for 1857 as the great pivot on the road to disunion to be persuasive largely because of the Dred Scott case, which stoked the fear, distrust and conspiratorial hatred already common in both the North and the South to new levels of intensity. As we worry over where the country is headed today, it's instructive to turn our attention to this milestone on the road to war. Though the first bullets would not fly for another four years, Dred Scott was the point of no return. It revealed and shaped the political condition of a society as dangerously divided as it had ever been — polarized, to employ our modern term. It confirmed for antislavery Northerners that the pro-slavery South would stop at nothing, constitutional or otherwise, to preserve and spread slavery. In the wake of the decision, those seeking a middle ground saw few paths to compromise.
Read the entire piece here.