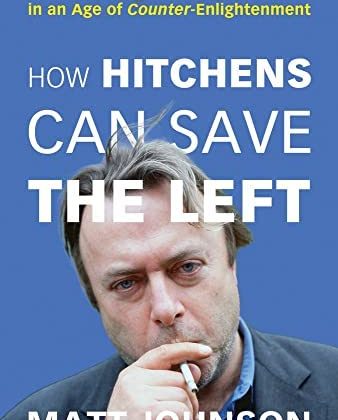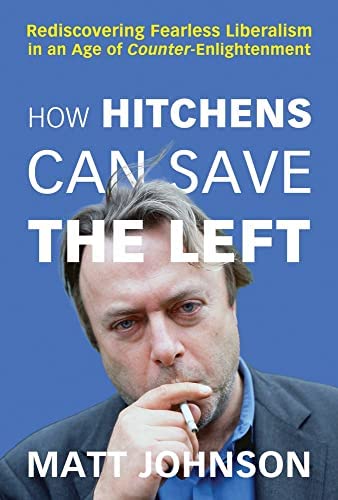 Check out Matt Johnson's piece on the late Christopher Hitchens at The Bulwark. The piece is excerpted from Johnson's forthcoming book, How Hitchens Can Save the Left: Rediscovering Fearless Liberalism in an Age of Counter-Enlightenment.
Here is a taste:
In an essay about Charles Dickens, Orwell described his subject as "a man who is always fighting against something, but who fights in the open and is not frightened . . . a man who is generously angry—in other words, of a nineteenth-century liberal, a free intelligence, a type hated with equal hatred by all the smelly little orthodoxies which are now contending for our souls." That's how I would describe Christopher Hitchens, the brilliant and idiosyncratic public intellectual—even the nineteenth-century part. George Packer is right to observe that Hitchens was an old-fashioned radical and a "figure of the Enlightenment, a coffee-house pamphleteer, a ready duelist, an unreasonable fighter for reason, an émigré from England come to the New World to tell us what the universal words of our Declaration meant, and hold us to them."
Hitchens was always fighting against something—novelist Martin Amis observed that "He likes the battle, the argument, the smell of cordite." He embraced the battle as an end in itself, not only to refine his own arguments but also because (as John Stuart Mill understood) the open exchange of ideas is the foundation of civil society. He fought in the open because debate and discussion are the only tools civilization has to solve its problems short of violence and other forms of coercion. He was an advocate for free expression in opposition to restrictions of any kind: implicit speech codes enforced by one's colleagues and fellow citizens and explicit speech codes enforced by the state or an authoritarian ideology. His nonnegotiable attitude toward free expression derived from the fact that he was a free intelligence—a heterodox thinker in an age of smelly little orthodoxies. "Don't allow your thinking," he wrote, "to be done for you by any party or faction, however high-minded."His critics present him as a typical left-wing apostate, but they can only do so by ignoring all the ways he violates that pattern.
And this:
It's not that Hitchens believed socialism and liberalism are in some way incompatible—he recognized that many of the greatest liberals of the twentieth century (George Orwell, Bayard Rustin, C.L.R. James, Eugene V. Debs) were socialists, and he revered their radical achievements: "The socialist movement," he explains in Letters to a Young Contrarian, "enabled universal suffrage, the imposition of limits upon exploitation, and the independence of colonial and subject populations. Where it succeeded, one can be proud of it." But when Hitchens was "compelled to recognise that its day is quite possibly done," he ignored the sneers of his ex-comrades who believe a commitment to liberal democracy as an end in itself is some kind of bourgeois compromise.
At the same time, Hitchens formed alliances with those who shared this commitment—whether on the left or the right. Several of the most influential and incisive liberals in the world today are generally considered to be on the center-right, such as Hitchens's friends David Frum and Anne Applebaum. From the Russian invasion of Ukraine to the rise of Trumpism and nationalist authoritarianism in Europe, certain conservative intellectuals have demonstrated a far more consistent commitment to liberal democratic values than the nativists and isolationists on the right or the pseudo anti-imperialists and identitarians on the left. In the process, they have demonstrated that simple left-right binaries have become less useful in an age of surging authoritarianism and other forms of illiberalism on both ends of the political continuum.
And this:
Of course, the author of the Declaration of Independence was a slaveholder and a hypocrite, the Constitution did codify slavery, and the United States has subverted democracy and propped up dictators around the world. But it's possible to acknowledge these blights and failures, as Hitchens did, while recognizing the essential radicalism of the American experiment. For an author so wedded to irony—and for a man who was powerfully repelled by America's crimes and excesses, yet caught in the "strong gravitational pull of the great American planet"—Hitchens's final embrace of the United States as a revolutionary force in the world was a fitting epilogue.
Read the entire piece here.