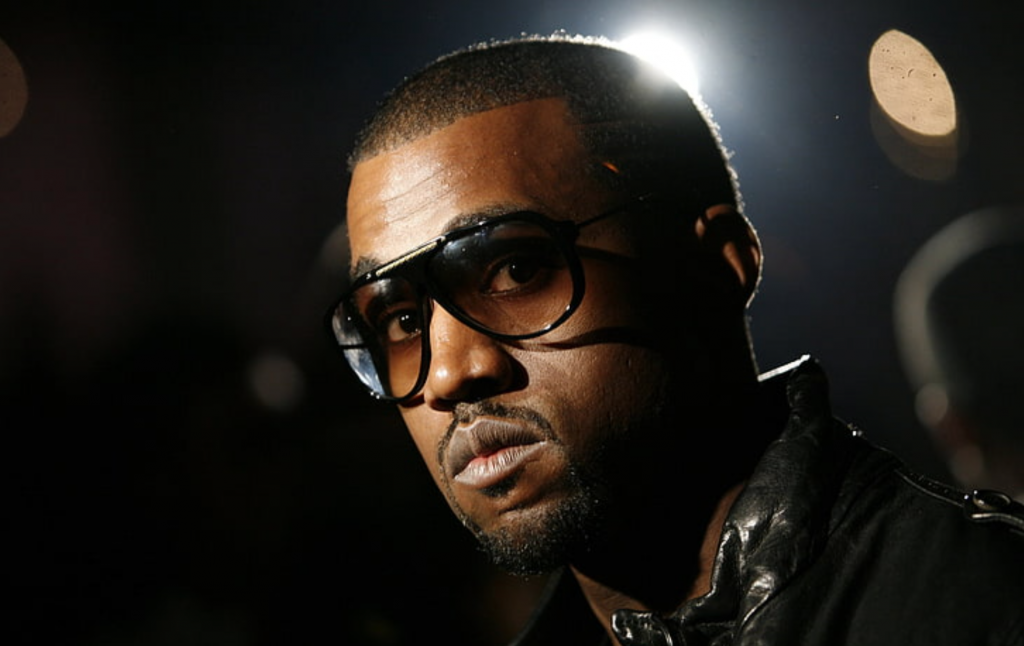 And what evangelicals can do about it
So it has finally gotten around to me. The great mass of hate germinating in the American hothouse has turned its attention to the Jews.
Mind you, it's not unexpected. For the last decade or so the national conversation in the United States has been routinely interrupted by lurid claims (sometimes veiled, sometimes open) that some internal enemy was causing all our problems. Some group of insufficiently-American Americans was eating us from the inside. Lots of groups filled this niche: Mexican-Americans. Immigrants. Muslims. Black men. Black women. Trans people. Words first, then eventually killings: El Paso, Buffalo, Colorado Springs.
We know why this is happening: Modern media amplifies and connects like-minded groups of conspiracists and hate-mongers. They share DNA like viruses, strengthened by the silence of those in authority.
Now hate has turned its many eyes to the Jews. As Bret Stephens writes, "The problem with conspiracy thinking is that one theory always leads to another—and the ultimate conspiracy theory, the secret to the secret to the secret, is that the Jews did it."
You probably know what I'm talking about, but here's the short version: Threats of violence against Jews and open displays of anti-Semitism have proliferated at an alarming rate over the last two months. It involves the usual suspects. In October Donald Trump attacked American Jews for not being appreciative of him, and urged them to get their act together "before it is too late!" Kanye West declared "DEATH CON 3 on the Jewish people"; he tweeted a swastika within a Star of David and went on record about Hitler's "good points." In the midst of these controversies, Trump and West decided to have dinner together and for good measure brought along Nick Fuentes, an open white supremacist, Nazi, and anti-Semite.
But it goes beyond celebrities. Neo-Nazis gave the Hitler salute at a California overpass, hung a banner saying "Kanye is Right," and blanketed Beverly Hills with anti-Semitic flyers. Conservative YouTuber Stephen Crowder—with five million followers—acknowledged that "people with Jewish last names" are exploiting the performing arts. Anti-Semitic incidents are set to achieve a new peak in 2022, part of a five-year upswing, according to the ADL.
It's bad, folks.
It is too late now to stop the normalization of anti-Semitism in American politics. The good news is that you can stop it in your town. We cannot stop anti-Semitism among celebrities and social media influencers. We can stop it where we see it in our own lives.
Let's think of hate in America in terms of the Axis alliance of World War II. If racism, homophobia, and anti-Semitism are our own Germany, Japan, and Italy, then anti-Semitism definitely corresponds to Italy. Here's how: Winston Churchill thought Mussolini's Italy was "the soft underbelly of Europe"—the weakest of the three, and first one to fall. American anti-Semitism is the "soft underbelly" of hate. Its defeat will not be easy. (Anzio wasn't easy.) But it is possible.
Anti-Semitism has a long history. As the most prominent minority group in Christian Europe, Jews have been blamed as internal enemies since the Crusades. Myths of Jews drinking the blood of Christian babies mutated into myths of Jews at anti-Christian witchcraft orgies into Jews as secret globalists controlling the world economy while at the same time inventing communism because discrimination doesn't have to make any sense.
You can now see how QAnon, which dabbles in everything from blood-drinking to Satanism to globalist elites eventually found its way to anti-Semitism.
Anti-Semitism's long history allows it to adapt quickly to new situations, to fester and grow. But that long history is also its weakness. There are multiple lines of attack; someone who claims that Jews created the slave trade might not respond to a refutation of that particular claim, but they might be moved when exposed to all the things Jews have been blamed for across ten centuries.
This approach doesn't work on people giving the Q salute or putting up Punisher decals on their cars. It needs to be caught in its early stages—as for example when a book on biblical prophecy cites the Protocols of the Elders of Zion as a source. We need to be proactive: Folks need to know what the Protocols are before they encounter it subtly crawling its way alongside the words of Jesus.
Dr. King's wisdom—"Hate cannot drive out hate, only love can do that"—requires action. It must be done, not just said.
Americans—and particularly evangelicals—can reach out in love to Jews and Jewish institutions throughout the country. This is the second weakness of American anti-Semitism: American evangelicals and American Jews share a long and sometimes fraught history, but they do share a history. They both cherish the Hebrew Bible as a sacred text. Evangelical heroes like Dietrich Bonhoeffer and Connie Ten Boom devoted their lives to fighting Nazism. In the last forty years evangelicals and Jews have been strong supporters of Israel. 
It is no mistake, incidentally, that anti-Semites of 2022 are trying to break this connection by claiming that evangelical Americans and not Jews are the true supporters of Israel. When Christian nationalist Doug Mastriano was asked if his actions were anti-Semitic, he defended himself by claiming that he loved Israel more than American Jews. (Therefore, his anti-Semitism was presumably Christian? I don't get it. Discrimination doesn't need to make sense.)
Anyway, back to the good news: Numerous churches throughout the country have more than a passing familiarity with Judaism. Even if these links aren't formalized, they are known.
So now is the time for Gentiles and churches to reach out. Even a phone call or email to a local synagogue or rabbi can be helpful. Many American Jews are rattled; some of us are downright scared, especially following the slow-rolling of responses to Trump's farkakteh dinner. Knowing that our Christian neighbors are thinking of us, even if celebrities and politicians aren't, can do a world of good at this moment. It might also help combat a common stereotype of evangelicals as a uniform group of Kevin Sorbo devotees wearing purity rings.
This personal response is something that cannot and will never occur over social media. Railing at the anti-Semites on Twitter feeds the nonsense. It provides no comfort—and unless I miss my guess, "comfort" is something churches are pretty good at.
For a general introduction—with klezmer music!—on anti-Semitism, start here. For dealing with jokes and slurs, try this. A more formal guide to confronting anti-Semitism in your own community can be found here.
Make no mistake: Anti-Semitic marches, vandalism, and violence are coming. But you can, right now, stop them from coming to your town. America will turn it back—and American evangelicals can help in this fight. You can, too. It's easy. Remember, anti-Semitism is the soft underbelly. And remember what happened when America invaded Italy. Mussolini's fascist government collapsed almost instantly, and the Allies gained a foothold for knocking out the rest of the dictators. Let's do the same with anti-Semitism.
Adam Jortner is the Goodwin-Philpott Professor of Religion in the History Department at Auburn University. He is the author of the Audible series Faith of the Founding Fathers and was part of the creative team behind Where in Time is Carmen Sandiego?