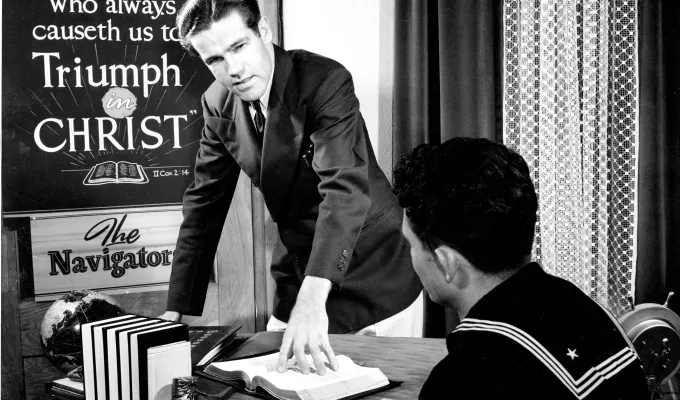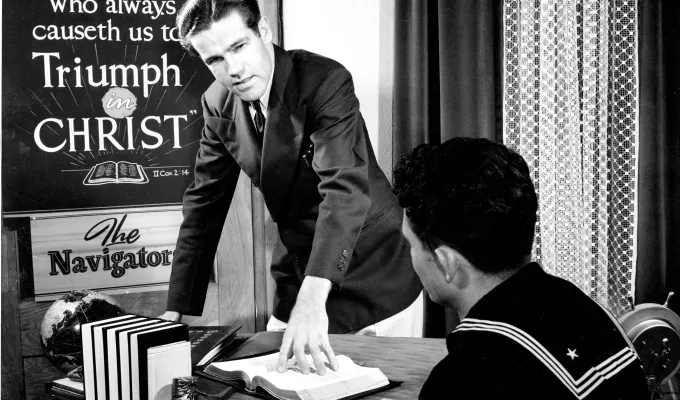 What is happening in Evangelical Land?
Evangelicals and creation care in the Middle East.
A Christian college chancellor tells young evangelicals not to be "sucked into" anti-Jewish hate.
Matthew Avery Sutton reviews the Hulu Jerry Falwell Jr. documentary.
The National Association of Evangelicals on immigration:
Are white evangelicals supporting a liar in Georgia?
An evangelical pastor from Louisville was on a plane that George Bush was prepared to shoot down on 9-11.
More reporting on Eastern University, Calvin University, and the Council for Christian Colleges and Universities.
Beth Moore on "Christian faithfulness":
The Gospel Coalition publishes a critical review of Eric Metaxas's Letter to the American Church.
Tim Keller on forgiveness. And Russell Moore joins the discussion:
More United Methodist Churches are leaving the denomination over LGBTQ issues.
Here they come:
N.T. Wright on "canceling" Luther and Calvin.
Blast from the past:
Carl Trueman weighs-in on debates over sexuality in the United Methodist Church.
The president of Southeastern Baptist Theological Seminary defends complementarianism.
Huck and Herschel:
Kari Lake followers are reenacting the biblical battle of Jericho and singing Rich Mullins's "Awesome God."
Trump-voting Al Mohler calls out Mitt Romney, Rob Portman, Roy Blunt Susan Collins, and other Senators for undermining civilization:
The director of the Liberty University Standing for Freedom Center on 'massive religious persecution":
Shofars and Arizona politics.
Jack Hibbs tries to convert Catholics and Eastern Orthodox Christians. From his Facebook page:
I know this seems a bit shameless and bold beyond measure – but I'm asking every single one of you (the Christians I mean) here on this platform to indulge me as I make this plea. Tonight, in the book of Hebrews chapter 4, I am going to be teaching part 2 of our message "No Pastor, Priest, Pope or King" and here is my big ask of you all. Will you join me in doing the work of an evangelist and invite every Catholic or Greek orthodox or Russian orthodox or Jew that you might know to do something radical – ask them to click on this link https://www.youtube.com/@RealLifeJackHibbs at 7:25 pm. pacific time tonight to view the message. Here is why it is so important that they hear that Jesus Christ alone is God's Appointed High Priest. I know that this a big request but maybe together you and I can reach one more person who needs the love and freedom that only Jesus Christ can give. No church, no synagogue no mosque "No Pastor, Priest, Pope or King" can save but Jesus Christ alone. Let's hope together that we see many new thousands of viewers tonight all because you took up this challenge to invite them to join us on-line tonight – even if it's only one time they will ever watch – GOD MIGHT BLESS OUR EFFORT.
Will Robert Jeffress endorse Donald Trump?
Mark Robinson: The MAGA lieutenant governor of North Carolina.
Lance Wallnau with a prophecy:
Wallnau pushing election fraud in Arizona:
Kentucky pastors gather.
Charlie Kirk on crossing the Rubicon:
Kirk is going full MAGA:
James Dobson is gearing-up for the fight over marriage.
I have no idea what this means:
Eric Metaxas on his experience at Trump's Mar-a-Lago announcement. He's all in for Trump. He found Trump's speech "quite moving." He urges people to vote for Trump.
Franklin Graham on the Respect for Marriage Act:
Preaching in skinny jeans. It's apparently a controversy.
John Piper on complementarianism five years after the Nashville Statement.