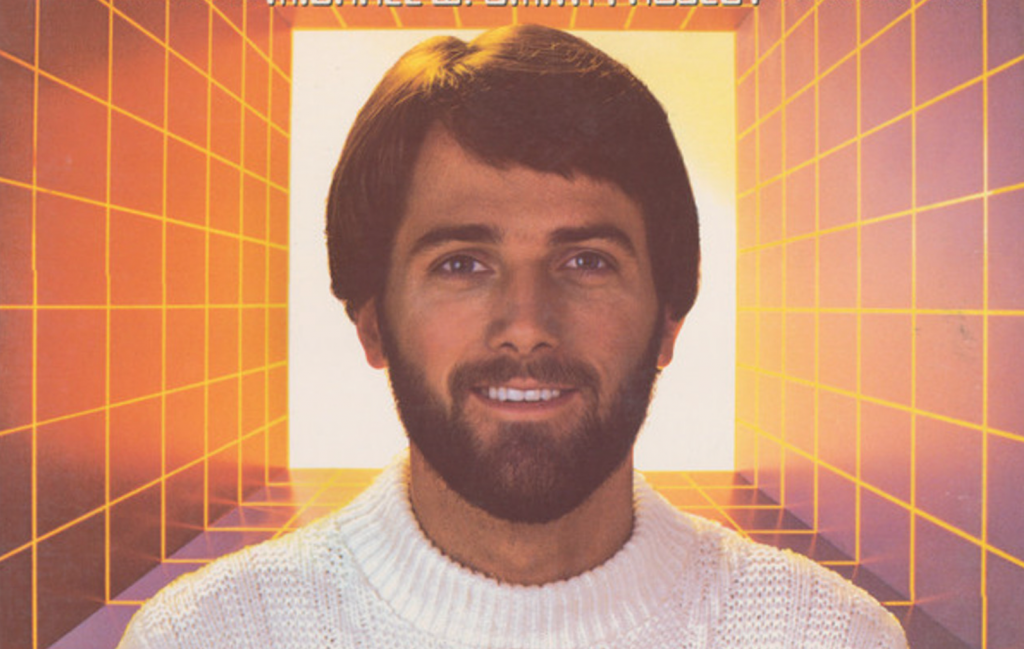 Life is a whole
Michael W. Smith came to Messiah University last month. The sixty-five-year-old artist, clearly fighting the onset of old age, can still pack-out a small recital hall at a Christian college. I did not attend the concert, but I did see some video clips. It looked like the room was filled with evangelical Gen Xers—the men and women who bought Smith cassettes and CDs, read about him in the pages of CCM magazine, and listened to him on Christian radio in the 1980s and 1990s.
Smith closed the concert, as he often does, with his most famous song, "Friends." As he belted out the lyrics from behind his electric piano—"Friends are friends forever / if the Lord's the Lord of them"—the audience swayed, sang along, and raised their flashlight-activated cell phones. "Pennsylvania, light up the sky!" Smith called out between verses. It is hard to find a better example of an evangelical nostalgia trip.
Watching Smith perform took me back to May 1988. I sat in the Chatlos Memorial Chapel of Philadelphia College of Bible and listened to Cynthia Crotts, a fellow graduating senior we all thought would be the next Sandi Patty, belt out a rendition of "Friends." It was the final required chapel of our Bible college experience and there were more than a few tears shed as she sang, "Though it's hard to let you go / in the Father's hands we know / that a lifetime's not too long / to live as friends." The hundred or so seniors would never be together in this way again. It was a moment I will never forget.
I have always had a complicated relationship with Philadelphia College of Bible (now Cairn University). As I pursued graduate studies in American history and sought a job in a university history department, I did everything I could to downplay my Bible college pedigree. In the 1990s a degree from a Bible college was the kiss of death in an academic world defined by Enlightenment values. And frankly, I did not trust the academy to judge me on the quality of my work once they saw a B.S. from Philadelphia Bible on my vita. (Today I realize that I was partly wrong about this, but only partly. I have a lot of stories, but I will save them for another column.)
There are a few things I regret about my experience at Philadelphia College of Bible. My professors indoctrinated me in a brand of dispensational theology filtered through the Scofield Reference Bible and the writings of Charles Ryrie, John Walvoord, and other faculty members from Dallas Theological Seminary, the school where nearly all my Bible and theology professors had obtained their doctoral degrees. It took years to deconstruct this part of my college education—and my Christian faith. Today I have a visceral reaction whenever I see people on social media debating whether the rapture will take place before or after the Great Tribulation.
I also regret that I did not choose a college that focused more on the liberal arts. Granted, I took a few courses in history, sociology, philosophy, and science, but the curriculum was centered largely on biblical studies, theology, and Christian ministries. Today I am still pretty good at quoting from the Bible, but I have spent the last thirty years or so playing intellectual catch-up. There were so many classics—Plato's Republic, Augustine's Confessions, Frederick Douglass's slave narrative, Harriet Beecher Stowe's Uncle Tom's Cabin—that I never got a chance to read in college. I am sometimes jealous of my students at Messiah University. They are so far ahead of where I was at their age.
Last weekend I drove through the campus of Cairn University after spending a day in Princeton with some Messiah history students. It was not the first time I had returned to campus, but for some reason the memories came rushing back like never before. As I saw the changes on campus—new buildings, new athletic fields, new signage—I asked myself: If I had a chance to do it again, would I devote four of the most consequential years of my life to studying at an evangelical Bible college?
After a few minutes of reflection I realized that this was a bad question. True, my secular friends might wonder why my immediate answer to such a question is not a resounding "Hell, no!" But a quote from the writer Richard Rodriguez kept coming back to mind: "The middle-aged man turning against himself when he was younger is a betrayal of the deepest sort." Somewhere during those years on the campus of Philadelphia College of Bible was a part of the man I would become. Indeed, as Rodriguez told the graduates of Kenyon College in 2003, "Life is a whole."
What I value most about my four years of college was the sense of community I felt as one of the 500 students who attended Philadelphia College of Bible in the mid-1980s. We were young and idealistic, naive and immature, but we found solidarity in a common mission and purpose strengthened by deep friendships.
As I got back on the Pennsylvania Turnpike and headed west, I knew that the 2016 presidential election, differences over COVID-19 vaccines, and the politicization of the evangelical community had damaged the life-long friendships I had made in Bible college. If Michael W. Smith is right, and "a lifetime's not too long to live as friends," I have some work to do. Reconciliation is not easy. I hope and pray that I am up to the task.
But for now, as I write these words, the images race through my head. Michael W. Smith at Messiah University's Parmer Hall in 2022. Sitting in the audience during a 1980s Smith concert at the Trenton War Memorial. Listening to Cynthia Crotts in Chatlos Chapel. Sobbing as I drove up Route 295 near Lawrenceville, New Jersey on the day of my college graduation realizing that four of the best years of my life to that point had come to an end.
Life is a whole.
John Fea is Executive Editor of Current