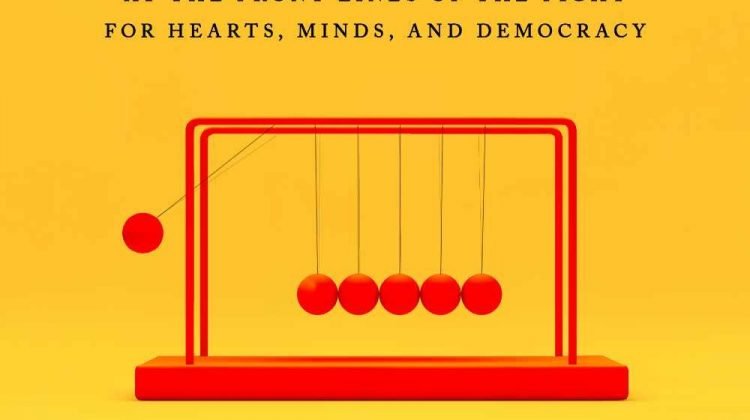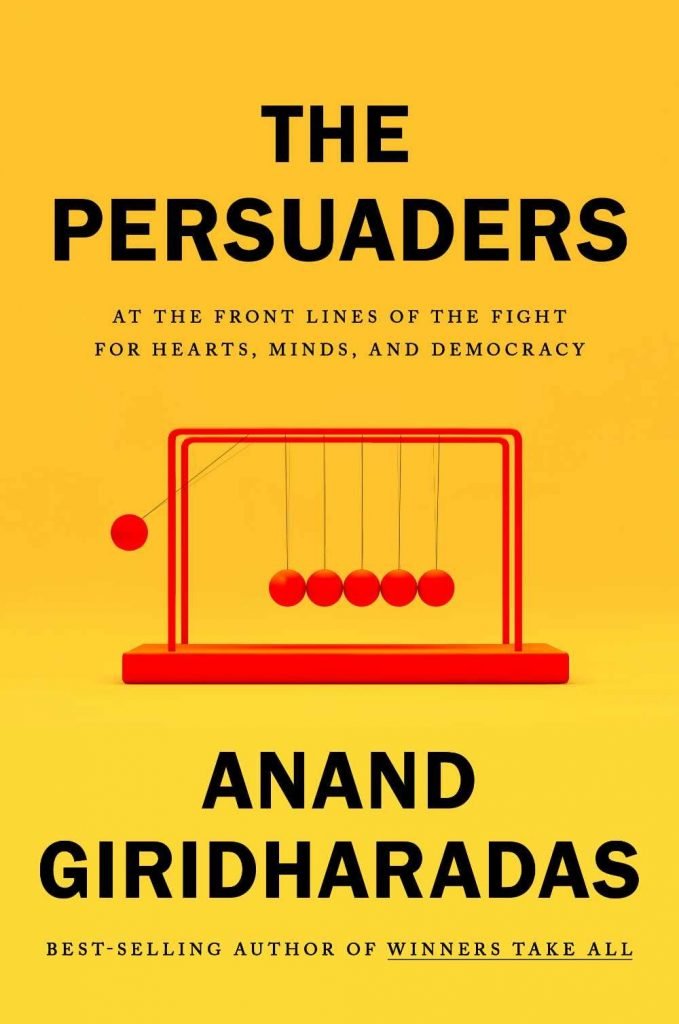 According to writer Anand Giridharadas, we can save democracy by commanding attention, making meaning, meeting people where they are, picking the right fights, helping people find a "home" where they feel safe, and telling better stories. It's a really helpful piece.
Here is a taste:
There is a phrase that all political organizers seem to learn in their first training: Meet people where they are. The phrase doesn't suggest watering down your goal as an organizer because of where the people you are trying to bring along are. It suggests meeting them at their level of familiarity and knowledge and comfort with the ideas in question and then trying to move them in the desired direction.
Many organizers I spoke to aired a concern that, in this fractious and high-stakes time, a tendency toward purism, gatekeeping and homogeneity afflicts sections of the left and threatens its pursuits.
"The thing about our movement is that we're too woke, which is why we don't have mass mobilization in the way that we should," Linda Sarsour, a progressive organizer based in Brooklyn, said to me. She added: "It's like when you're going into a prison. You have to go through this door, and then that door closes, and then you go through another door, and then another door closes. And my thing is, like, if we're going to do that, it's going to be one person at a time coming into the movement, versus opening the door wide enough, having room to err and not be perfect."
In a time of escalating and cynical right-wing attacks on so-called wokeness, some practitioners I spoke to called for their movements to do better at making space for the still waking. They want a movement that, on the one hand, is clear that things like respecting pronouns and fighting racism and misogyny and xenophobia are nonnegotiable and that, on the other hand, shows a self-interested gentleness toward people who haven't got it all figured out, who are confused or even unsettled by the onrushing future.
Meeting people where they are also involves a pragmatic willingness to make the pitch for your ideas using moral frames that are not your own. The victorious abortion-rights campaigners in Kansas recently showcased this kind of approach when they ran advertisements obliquely comparing government-compelled pregnancies with government-compelled mask mandates for Covid-19. The campaigners themselves believed in mask mandates. But they understood they were targeting moderate and even some rightist voters who have intuitions different from theirs. And they played to those intuitions — and won stunningly.
And meeting people where they are also requires taking seriously the fears of people you are trying to win over, as the veteran reproductive justice advocate Loretta Ross told me. This doesn't mean validating or capitulating to the fears you are hearing from voters. But it does mean not dismissing them. Whether on fears of crime or inflation or other subjects, figures on the left often give voters the sense that they shouldn't be worried about the things that they are, in fact, worried about. A better approach is to empathize profoundly with those fears and then explain why your policy agenda would address those fears better than the other side's.
I need to get better at this.
Read Giridharadas's piece at The New York Times.