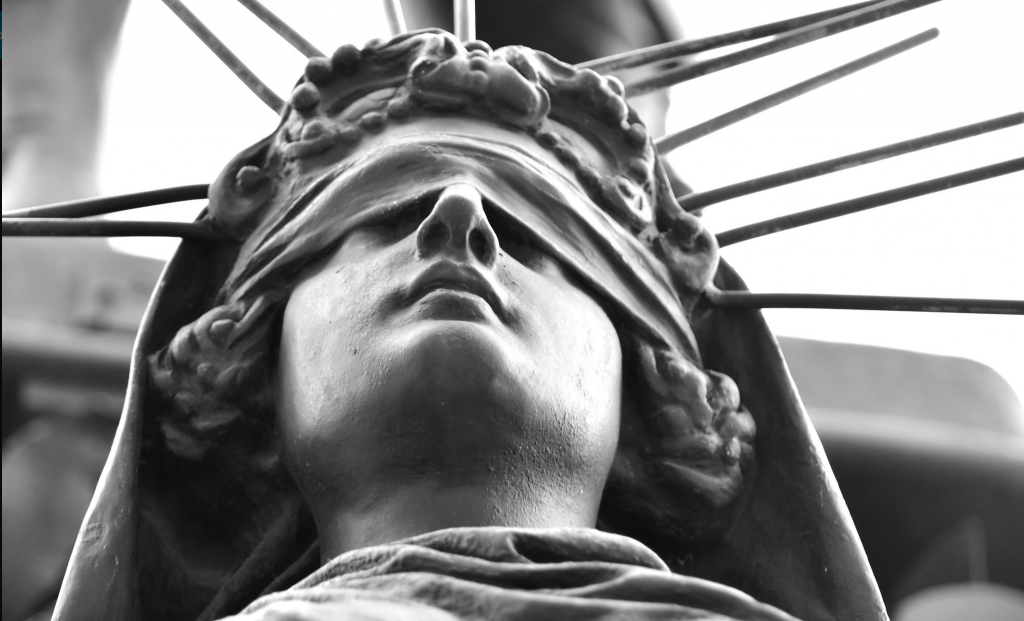 If we want to keep justice from becoming just another word for power, we have some work to do
I always assumed Thrasymachus had it wrong—even perhaps obviously wrong. How could justice be nothing more than "the advantage of the stronger?" Of course that is what we are set up to believe in Plato's Republic, where most of us first encountered this fifth-century Sophist. As an idealistic student of philosophy in the 1970's, I fell easily for a vision of justice that transcended the mere arrangements of power, no matter how sophisticated or "civilized" those power arrangements were.
I am guessing that Thrasymachus would get a better hearing today. A lot has happened in the academy and in society over the past fifty years to make it more conceivable that "justice" might, in fact, prove to be nothing more than what those in power say it is. We hear this argument asserted in the theoretical frameworks that dominate the scholarship and classrooms of the humanities and social sciences. We see evidence for it in the institutions of our government, the corporate world, the churches, the streets, and our own stories.
For me, it was in the context of my first academic position that I came to understand how the practical "structures of power" complicate the working out of such abstract notions of equity and fairness in language, culture, policies, and the very experience of reality. As the first woman hired into a tenure-track position, single, and with a Ph.D. pending, I did not fit the existing cultural categories of my new academic home. I quickly became something of a curiosity—most often a welcome curiosity, I should add, but a curiosity nonetheless. I heard my share of strange comments: "Oh, I am surprised to see a woman in History"; "You are not at all what I expected when I heard that a single woman with a Ph.D. was coming"; "And what does your husband do? Oh, you are not married? Then you are free to give yourself completely to the college"; "Is there any chance you will run off and get married within the first year?"
I had to decide whether these were the products of malice, oblivion, innocence, intimidation, or something else. I had to determine how to live with comments like this—not just for my own sake, but for the sake of women students, and eventually other women colleagues.
I eventually saw that institution move from a place where leadership excused faculty comments with "Oh, well, that is just so-and-so. He does not mean anything by it," and where departmental hiring decisions involved remarks openly made in the Faculty Lunchroom about how women did not have the "right kind of voice" for the lecture hall or would distract students from learning "by their appearance," to a place where a proactive stance towards hiring more women and persons of color was adopted.
I also was there long enough to see the early efforts at diversifying become more complicated. I saw firsthand the changes that often come when there is a critical mass of minority faculty. I witnessed the move from hiring women and minorities who "met the traditional criteria" to wrestling with how diversifying the culture might affect our very understanding of those criteria. I heard comments such as, "Yes, she is a woman, but not the right kind of woman"—referring to her explicitly conservative politics—and this from another woman colleague. To which I responded, "Then we are really talking about hiring someone with a certain kind of politics, not expanding the number of women." I found myself often caught in the middle as a white woman.
I heard comments from both sides in the emerging cultural tensions as we became a more diverse community. On the one hand, I heard that "Truth was a Western category." And on the other hand, "Well, if academics would simply realize that 'postmodernism' is self-referentially incoherent . . ." I knew at the very least that these two colleagues would not be "on the same page" any time soon!
Over these years as a faculty member, I came to see that Power was much more complicated than I had first understood. Yes, there was clearly the power of the traditional structures, mediated most often by white males. But there were other kinds of power that could bring discussions to a standstill—that could intimidate, shame, and silence opponents in a faculty meeting. There were other entitlements assumed, rather than argued for, in discussions. Besides the entitlements that grow out of past privilege, these grew out of past pain or past injustice. They were also very powerful and could not be ignored any more than the traditional powers of privilege could be ignored.
Now, I am not arguing for the moral equivalency of these different kinds of power. Rather, I am making the point that, in the context of competing kinds of power claims, the usual ways in which academics in particular—and perhaps Western culture in general—have sought to mediate these claims are inadequate and utterly ineffective. Reason, abstract argument, and traditional standards of evidence are simply not sufficient to resolve the tensions, fears, and disagreements that reach much more deeply into core assumptions about the very notion of Reason, the nature of abstract argument, and the standards of evidence themselves.
Last week I saw this again, more compellingly than ever before. I was in a gathering charged with the care of one of our nation's institutions, clearly committed to the pursuit of justice and well-being for all the peoples of our world. Every person assembled was explicitly committed to values of truth-seeking, realizing justice and equity, rigorous analysis of data, intellectual curiosity, and moral integrity. They were leaders of corporations, non-profits, and institutions of higher education, all trained at our country's best institutions of learning. Nevertheless, we found ourselves in what I can only describe as a microcosm of the culture wars. Everyone was gracious and kind, of course, and we did come to a formal agreement. But there were serious questions that remained on the table, assumptions that were unexplored, confident pronouncements about controversial matters that were left unchallenged, basic beliefs about the nature of leadership, excellence, and the nature and direction of institutions that remained unresolved, and voices that were silenced, albeit voluntarily.
It is unclear how to move forward. I am left this morning with more questions than answers: What language is available that is not tainted by power of some sort? How do we arrive at trustworthy approaches to evidence? How do we find the time to examine the assumptions that undergird our different visions of reality? Who can be trusted to mediate such a conversation? Must we settle for an exchange of triumphalist views of the world? Are there enough people left who are willing to risk the trust necessary to imagine a world beyond "mutually assured" fear?
As for myself, I still side with Plato against Thrasymachus. I still believe in the ideal of a fully clear vision of justice that will encompass all members of our society, and that will empower their gifts and callings for their own fulfillment and for the flourishing of our world. But now I have a much better sense of how far we have to go to realize this vision. As we enter the final phases of this midterm election season, it will take our best intentions, our most engaged imagination, our sincere willingness to enter risky conversations, and our truest commitment to humility and grace—in every situation of our daily lives—if we are ever to move beyond power and fear. I trust I am not alone in seeking a world where Thrasymachus does not have the last word!  
Shirley A. Mullen (PhD) is President Emerita of Houghton College and longtime history professor.