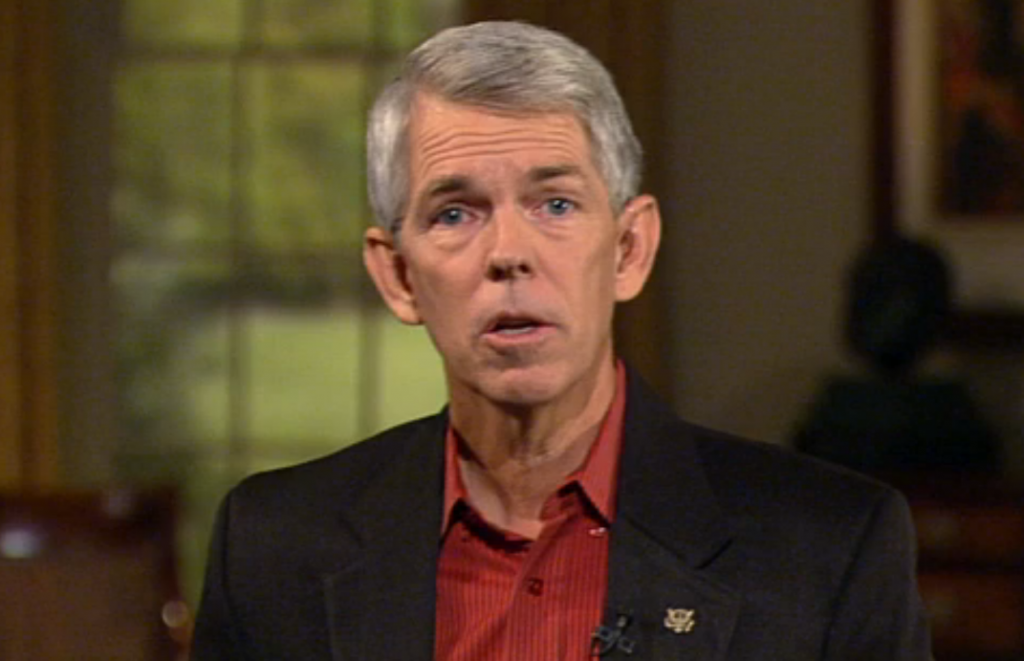 At a recent Family Research Council event, David Barton, the GOP political activist who uses the past to promote his politics, confused an early 19th-century Sunday School for a "public school." For some, this might be an honest mistake. But Barton was using the story of the Free School Association of Elizabeth-Town, New Jersey to make a point about the state of public schools in 2022. He wanted to show that "public schools" in the early 19th-century taught the Bible and, by implication, public schools should do the same thing today.
Here is Kyle Mantyla of Right Wing Watch (with help from historian James Gigantino and yours truly):
When the Family Research Council held its annual "Pray, Vote, Stand" summit last week, Christian nationalist pseudo-historian David Barton was given a prime speaking slot, along with dozens of right-wing pastors, activists, commentators, and members of Congress.
While introducing Barton, FRC's president Tony Perkins declared that what critics deride as Christian nationalism is simply true American history, and he credited Barton for having "done more than anyone else to help Americans, and Christians in particular, to know their history"—a history that Perkins claimed has intentionally been "hidden" by mainstream historians.
Perkins is correct in noting that nobody has been as influential as Barton in convincing millions of Americans that the United States was founded to be an explicitly Christian nation. And that is a problem, given that Barton's misuse and misrepresentation of both American history and the Bible have been well-documented.
Barton's willingness to misrepresent history and scripture to promote his right-wing political agenda was on display when he spoke at Calvary Church in Moline, Illinois, last Wednesday as part of the Faith Wins voter mobilization effort.
One of Barton's favorite methods of convincing his audience that America was founded as a Christian nation is to assert that Americans of the founding era were so deeply knowledgeable about the Bible that they referenced it continuously in their writings and speeches. The problem today, Barton insists, is that modern Christians are ignorant of both history and scripture and are thus incapable of recognizing the fact that our founding documents are chock-full of Bible quotes.
The irony of this assertion is that it relies on the very ignorance Barton decries in order to be effective, as anyone willing to look into the claims Barton makes will inevitably find that he is lying.
While speaking at Calvary Church, Barton trotted out a new example of this technique, when he claimed that first- and second-grade students attending public schools in New Jersey in the early 1800s were required to memorize large portions of the Bible as part of their curriculum.
And this:
According to professor John Fea, chair of the History Department at Messiah University and author of "Was America Founded as a Christian Nation?," a search of American newspapers and periodicals published in the early 1800s "clearly show that this is a Sunday School."
"This once again shows that Barton fails to understand the larger context of the periods from which he cherry-picks his facts," Fea told Right Wing Watch. "It would have taken Barton less than an hour, with the historical databases available to professional historians, or even just a search on Google Books, for him to dig up multiple primary sources showing that the 'Free School Association of Elizabeth-Town' was, in fact, a Sunday School. In fact, 'public schools' as we know them today did not exist in the early decades of the 19th century. This is the kind of sloppy work—void of any concept of context or change over time—that has characterized Barton's entire career as a Christian Right activist who raids the past for something useful to help him advance his political agenda in the present."