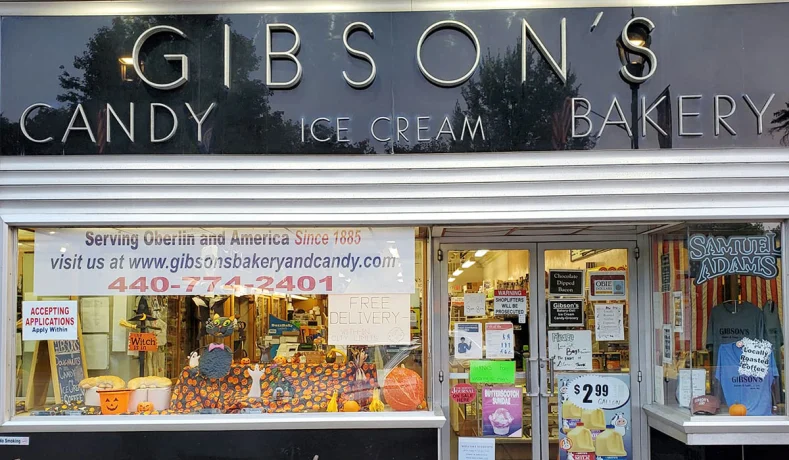 Here is Anemona Hartocollis of The New York Times:
Oberlin College, known as a bastion of progressive politics, said on Thursday that it would pay $36.59 million to a local bakery that said it had been defamed and falsely accused of racism after a worker caught a Black student shoplifting.
That 2016 dispute with Gibson's Bakery resulted in a yearslong legal fight and resonated beyond the small college town in Ohio, turning into a bitter national debate over criminal justice, race, free speech and whether the college had failed to hold students to account.
The decision by the college's board of trustees, announced Thursday, came nine days after the Ohio Supreme Court had declined to hear the college's appeal of a lower-court ruling.
"Truth matters," Lee E. Plakas, the lawyer for the Gibson family, said in an email Thursday. "David, supported by a principled community, can still beat Goliath."
And this:
The incident that started the dispute unfolded in November 2016, when a student tried to buy a bottle of wine with a fake ID while shoplifting two more bottles by hiding them under his coat, according to court papers.
Allyn Gibson, a son and grandson of the owners, who is white, chased the student out onto the street, where two of his friends, also Black students at Oberlin, joined in the scuffle. The students later pleaded guilty to various charges.
That altercation led to two days of protests; several hundred students gathered in front of the bakery, accusing it of having racially profiled its customers, according to court papers.
The lawsuit filed by Gibson's contended that Oberlin had defamed the bakery when the dean of students, Meredith Raimondo, and other members of the administration took sides in the dispute by attending the protests, where fliers, peppered with capital letters, urged a boycott of the bakery and said that it was a "RACIST establishment with a LONG ACCOUNT OF RACIAL PROFILING and DISCRIMINATION."
Gibson's also presented testimony that Oberlin had stopped ordering from the bakery but had offered to restore its business if charges were dropped against the three students or if the bakery gave students accused of shoplifting special treatment, which it refused to do.
The store said that the college's stance had driven customers away, for fear of being perceived as supporting an establishment that the college had tarred as racist.
Read the entire piece here.