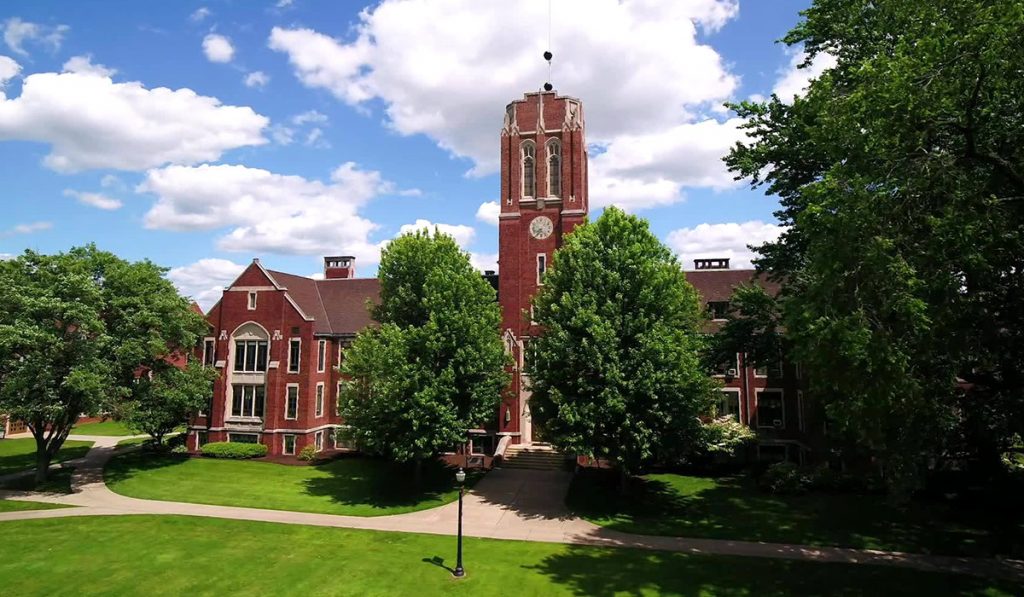 As the new academic year begins, the anti-CRT crowd at Grove City College is still not happy. Get up to speed on this story here.
Here is the latest post at the "Save GCC from CRT" website:
On May 13, 2022, the Grove City College Board of Trustees voted to accept and adopt a select committee report identifying specific instances of Critical Race Theory (CRT) on campus. The report vindicated concerns raised by parents and constituents in their November 10, 2021 petition and in their December 13 response to President McNulty. The report from the select committee was clear: CRT represents a significant threat to the College's historic conservative identity and does not fit within a biblical worldview. Specifically, the report identified six areas where CRT (or, wokeness) was exerting influence on campus:
(1) Classroom instruction—namely, EDUC 290: Cultural Diversity and Advocacy;
(2) Resident Assistant Training and Oversight;
(3) the Advisory Council on Diversity;
(4) the Office of Multicultural Education and Initiatives;
(5) certain chapel programs; and
(6) the 2021 revision to the College's vision statement
The Board of Trustees charged President McNulty and the GCC administration with taking corrective measures in these six areas. The Board and the President agreed "that it is critically important for College faculty, staff, and administrators to embrace GCC's vision, mission, and values. To the extent they demonstrate misalignment, the president will take appropriate actions."
While the Board report was encouraging, those of us who signed the initial petition took a "wait and see" posture over the summer. Everyone watching the situation at GCC knows that words alone do not constitute reform. Real change happens at the faculty and administrative levels. After all, personnel is policy.
Sadly, the roster of faculty and administrators for the 2022-2023 school year reveals that very little of consequence has changed. As outlined at The Federalist, the very people responsible for promoting CRT on campus and who publicly maligned the select committee both during its investigation and after still have their jobs! This is mind-boggling.
Consider the reports from two students currently enrolled in classes with Warren Throckmorton. The first student writes: "I have him in class and he was saying that he and a bunch of other professors don't agree with the Board's decision on keeping CRT out of the classrooms, and that their (the Board's) definition of CRT and race are totally wrong. And that since it's his last year here, he doesn't care what he says in class so he warned that we will be addressing some race things." Throckmorton is apparently telling all his classes this, as another student enrolled in a separate course conveyed the same thing. According to the second student, Throckmorton told the class that he and others plan to teach CRT because the board got it wrong.
Throckmorton's hubris here is breathtaking. Parents, GCC trustees, and other constituents of the College are not capable of rendering sound judgments on CRT and race related matters. Only specially trained "experts" like himself are.
Remember, Throckmorton is the same GCC professor who asked for dirt on colleagues opposed to CRT, who attempted to shame the GCC Board Chairman, who oversaw a subversive event on campus (an April 19 LGBTQ panel discussion) that encouraged students to sin, and who maligned GCC's Economics Department with a 20-part tweet thread.
Throckmorton's actions are nothing short of open defiance of GCC's core values and mission. In what possible world should a Christian college which markets itself as a conservative institution retain a faculty member who openly defies—in front of students, no less—the publicly stated values of the institution he represents?
There's more. We've learned that Cedric Lewis—the disbarred attorney who co-taught the woke activist course EDUC 290 and who publicly maligned the select-committee's integrity in hopes of convincing the full Board to reject the committee's report—was promoted from guest lecturer to assistant professor and will be given a full-time faculty position in January. Speaking of the committee, Lewis claimed that he was subject to a sham "interrogation" aimed at getting him to "confess." He complained of a "personal bias" against him, insisting that the interviews conducted by the committee were compromised and "wouldn't pass the smell test in a legal setting." At best, they were politicized investigations that had nothing to do with theology or Christian education. Of course, Lewis is free to disagree with the report, but publicly maligning the select committee's integrity is scandalous, especially when a disbarred attorney is criticizing two sitting federal appellate judges. And for this he is not only retained, but promoted?
At the same time, Gina Blackburn, who co-taught EDUC 290 with Lewis, joined him in publicly maligning the committee's integrity. She told Inside Higher Ed that the interviews made her feel "like a criminal" and that all of the questions were centered on her political views. Again, Blackburn, like Lewis, is free to disagree with the report, but how does a conservative Christian college justify retaining faculty hell-bent on maligning Board-appointed committee members who are simply doing their jobs?
Meanwhile, we learn that Don Opitz—the chaplain who oversaw woke chapel content—returned to the College this fall, as did Justin Jose, the multicultural director who intentionally pushed CRT in RA training sessions. In fact, with the exception of one or two people who voluntarily left for employment elsewhere, it appears that nearly every figure who facilitated a CRT push on campus remains firmly ensconced at the college.
We are deeply saddened by all of this. Our confidence in the administration to carry out the Board directives has plummeted. Minus personnel adjustments, the mission drift will continue. We sincerely hope the Trustees will step in and insist that changes be made immediately before GCC's historic conservative Christian identity is irrevocably damaged.