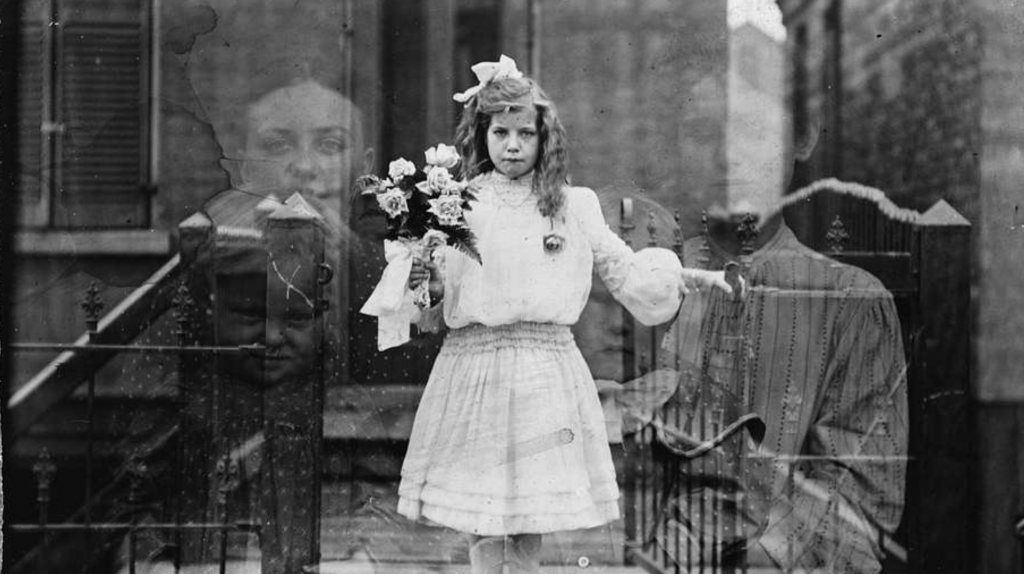 The admonition "Be careful what you wish for" turns out to have sound historical backing
The Religious Revolution: The Birth of Modern Spirituality, 1848-1898 by Dominic Green. Farrar, Straus & Giroux, 2022. 464 pp., $35
In 1889, Mohandas Gandhi came to live in London. He did his best to fit in. He wore a top hat, took dancing lessons, and read the Pall Mall Gazette. He still felt isolated.
Slowly, though, he began to find his crowd. It was a good day when he discovered a vegetarian restaurant deep in the central business district. From the socialist George Bernard Shaw he learned the performative power of wearing sandals. Most of all, he met Helena Blavatsky and the Theosophists: He had to go West to learn to appreciate the religion of the East. He joined the Blavatsky Lodge. When he moved to South Africa he hung a picture of Annie Besant, the second president of the Theosophical Society, on his wall. His admiration undimmed by time, he opined in 1946 that Theosophy was "Hinduism at its best."
If you find yourself charmed by these details, Dominic Green's The Religious Revolution: The Birth of Modern Spirituality, 1848-1898 might be a book for you. I grew up working class. My father did "unskilled" work in a warehouse, and our neighbors were Polish immigrants who worked hard and argued loud. As a first-generation student at Wheaton College, I enrolled in a course in poetry writing. The professor took our class to her home in Oak Park, a village famous for its Frank Lloyd Wright buildings (not that I knew who he was). I remember being startled by the fact that her dog wore a coat. She taught us that a key to creative writing is to "show" not "tell." Dominic Green's book is a historical study, but he has imbibed that admonition. It is up to you to get out of The Religious Revolution what you can; Green is not going to tell you what it all means. He simply piles sharply-observed narrative upon sharply-observed narrative and leaves it for his readers to come away with what lessons they will.
After Christianity
Green's story is about efforts in the second half of the nineteenth century to find an alternative to Christianity. Churchill once quipped that democracy is the worst form of government "except for all the others," and one lesson I came away with is this: One should not be so hasty to get rid of what seems to be an old clunker of a faith that they don't take the time to examine the new model replacing it.
Even the things critics most count against Christianity are sometimes not only retained but are in fact made worse after Christianity has been replaced. The Church has often not had a good record in its treatment of women—yet Comte's Religion of Humanity turned the supposed irrationality of women into a "fact" of the positivist age. The God-is-dead thinker Friedrich Nietzsche viewed women as disgusting: "Only men can enter Zarathustra's sacred cave. . . . Far below, the women wait in the fertile valleys like cattle, and serve the warriors with recreational sex. Women are treacherous, cunning creatures, best visited whip in hand."
Christians have often had a heinous record when it comes to their treatment of Jews, and yet ex-believers too often have added new chapters to this chronicle of shame. Green notes that "Antisemitism would become the most popular of all modern doctrines of revolution . . . it is the most successful of all the replacements of religion by science. . . . Socialism's only challenger as the most successful of all post-Christian ideologies is antisemitism."
It was bad enough that Christians had attacked Jews for their supposed "bad faith," but this was an alleged taint that could be removed by conversion. Secular thinkers, however, decided that the real problem was Jews' supposed "bad blood"—and were therefore irredeemable. Deciding that the unity of the human race was a discredited notion derived from Genesis, and bolstered by the doctrine of the Fall, some secular thinkers opted for "polygenesis" and declared that Africans were not even part of the same human family as Europeans.
After Truth
Then there are the moral failings and hypocrisy of all too many Christian leaders. In 1848 two young sisters, Maggie and Kate Fox, amused themselves by making rapping sounds surreptitiously. Thus modern Spiritualism was born. An accidental double exposure created the fraud of "spirit" photographs. It is bracing to realize that a Ouija board is just a trademarked commercial gimmick created by the Kennard Novelty Company. By the time Maggie confessed to their trickery, Spiritualism was an international phenomenon.
The modern occult movement was founded by Éliphas Lévi Zahed (a fake name, of course), who had been expelled from a monastery because of his unwholesome interest in a girl he was catechizing. Green dismisses him as a "mountebank." Swami Vivekananda (not his real name, of course), who popularized Hinduism in the West and is a revered figure to this day, was "a wandering monk who usually wandered by train, frequently to arrive at a rich man's gate." He lied about his caste, ate beef whenever he could, and did not keep his vow of celibacy. Green waves away Christian Science as "a doctrine with little Christianity and less science." Even Thoreau, while supposedly exemplifying Emersonian Self-Reliance on Walden Pond, was having his mother cater his meals and her Irish maids do his laundry. The narcissism of Nietzsche was staggering. Here is just one example: "Since the old God is abolished, I am prepared to rule the world." In fairness, however, this may have been his syphilis talking.
Then there is Blavatsky. A compulsive fabulist, her self-reported backstory had her doing wondrous things across the continents up to and including being wounded five times while fighting alongside the Italian revolutionary Garibaldi. She never left the parlor tricks of Spiritualism behind, specializing in materializing objects sent by the spirits. Reminiscent of Joseph Smith (whose chronology is too early for this book), she claimed that her Isis Unveiled (1877) was copied from invisible manuscripts shown to her by astral masters. (It was copied, but from quite material and generally accessible volumes—Blavatsky was a shameless plagiarist.) These figures were all pioneers of the modern conviction that facts should not be allowed to limit one's chosen reality.
Occasionally one can glimpse wistfully what was left behind. The first president of the Theosophical Society was Henry S. Olcott. He had been a Presbyterian and went on to author The Buddhist Catechism (1881). His post-Christian identity was marked by "boundless credulity." Friedrich Engels too was from a Reformed Protestant family. His original name for The Communist Manifesto had likewise been The Communist Catechism. Oppressed by the relentless noise of trains and the "infinite bustle" of modern society, Thoreau lamented having created a secular world in which "there is no Sabbath." "Write your own Bible!" Emerson had enthused, and what we got was Isis Unveiled and Thus Spoke Zarathustra.
Timothy Larsen teaches at Wheaton College and is an Honorary Fellow at Edinburgh University. He is the author of John Stuart Mill: A Secular Life and the editor of The Oxford Handbook of Christmas.