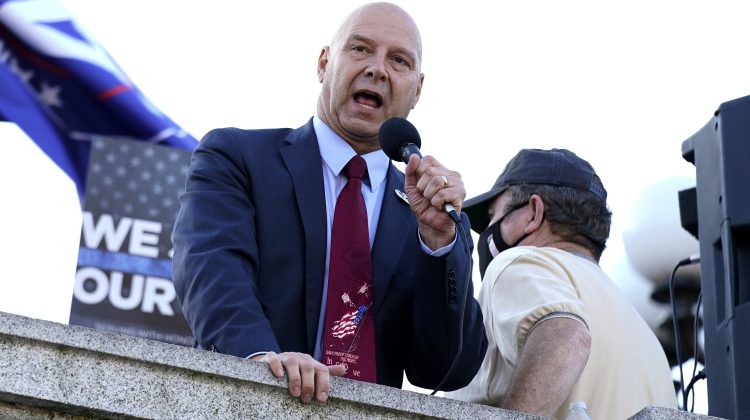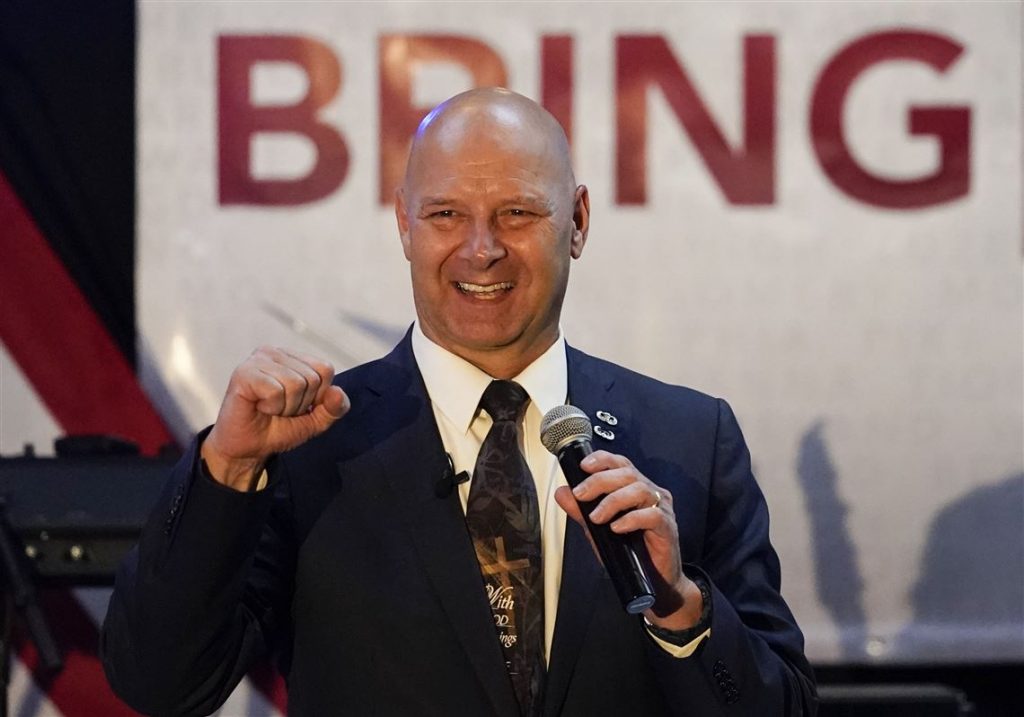 I was glad to help WITF's Sam Dunklau with this story. Listen here:
Or read the longer piece here. A taste:
As state budget talks went into overtime last month, a dozen or so Republican lawmakers gathered in front of a seated crowd in the state Capitol rotunda. They spoke about Pennsylvania's founding father, William Penn, and signed a proclamation celebrating his legacy. 
They talked about how religion influenced the 17th-century Quaker – and that they believe he wanted Christianity and government to mix. People like state Sen. Cris Dush (R-Cameron) referenced the Pennsylvania Great Law, Penn's frame of government written in 1682.
"It shows clearly that Penn intended to carry his religion into his government and to give the greatest possible measure of freedom to the people," Dush said.
Each time the point was raised, the crowd of about a hundred applauded. 
They cheered the loudest when state Sen. Doug Mastriano (R-Franklin) got up to speak. As the GOP's candidate for governor, Mastriano has melded his religious beliefs into his campaign messaging.
He underscored the connection as he spoke. Mastriano said he sees parallels between Penn's life and his own, claiming both have been persecuted for their faith. 
"William Penn landed in jail many times for his faith. He was mocked in the media, ridiculed, castigated, as we're seeing today," Mastriano said.
Penn was arrested and acquitted in 1670 for preaching about Quakerism in a London street. Many in the English government looked down on Quakers at the time, believing their tenets violated social norms. 
Mastriano has never been arrested or jailed – but his amplification of false claims about the 2020 election and his movement past police lines during the January 6th attack have come under scrutiny.
Mastriano then weaved in his campaign slogan "Walk as Free People," as he criticized media outlets for "castigating" his supporters' belief system. He offered no evidence for his claim.
"They give us adjectives that are not fitting for people who are just living as they see fit. They want to walk as free men and women. That was William Penn's dream," he said.
The state senator did not take questions from reporters following the event and has not responded to a separate request for comment. 
A growing number of Republican lawmakers across the country are calling for Christianity to be explicitly intertwined with government affairs. One went so far as saying the U.S. Constitution's separation of church and state shouldn't exist. 
In Pennsylvania, the idea that religion should be part of governing has caught on with people beyond Republican lawmakers. Mastriano, Dush and the others were joined at last month's rally by a sitting Commonwealth Court Judge, Patricia McCullough.
Read the rest here.
Some of you may also be interested in the way Mastriano plays fast and loose with the historical record in a tour of the Pennsylvania senate chamber in the state capitol building. Check out "A Savior Will Arise from Gettysburg and His Name Shall Be Mastriano."