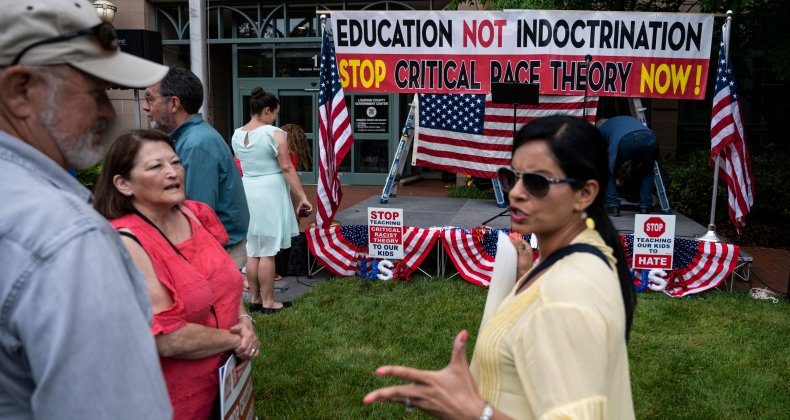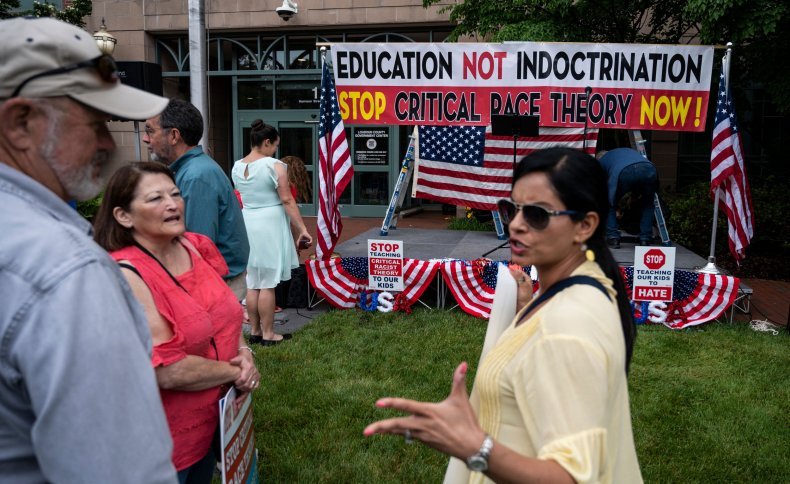 University of Pennsylvania education historian Jonathan Zimmerman reflects on the wars over history in schools. A taste:
Last year, former Trump adviser Stephen K. Bannon likewise called on right-wing Americans to capture the schools. "The path to save the nation is very simple — it's going to go through school boards," Bannon proclaimed. But Bannon made no mention of God or religion; instead, he warned about critical race theory and the 1619 Project.
That's the most significant change in our school wars over the past two decades: They've become secular. Conservatives have attacked public education for as long as it has existed. But they used to lambaste schools for eroding God and country, as the saying went. Now, they're leaving God out of the equation, focusing their ire on the ways that schools teach about American history and identity. They have spearheaded campaigns to prohibit teaching critical race theory, lessons about gender norms and anything else that seems to threaten traditional conceptions of the nation.
That would be a healthy thing for our democracy, if schools used this moment to deliberate over our different views of America. But the present-day GOP campaign is aimed at squelching that debate, not provoking it. Witness the avalanche of state measures barring instruction about "divisive topics," especially race and gender. These laws seek to impose a singular narrative of the United States, because — unfortunately — we don't have a shared one anymore.
And that's new, too. Previous conflicts over history in schools typically concerned who was part of the story, not its larger arc and purpose. Our textbooks described America as a land of freedom and progress, but they denigrated — or, simply, excluded — women and racial minorities. So these groups fought tooth and nail to win a role in the grand national narrative.
But most of them also resisted any questioning of this story, lest that diminish their own contributions to it.
Is this new campaign over American history and identity really "secular" in nature? Sure, the fight over mandatory prayer and Bible reading has waned, but I see most of the attack on American history in schools as part of the Christian Right's ongoing "God and country" campaign. Conservative activists are concerned about American history, and have been concerned about American history since the late 1970s, because they think a more diverse history curriculum threatens their belief that the United States was founded as a Christian nation–a "shining city on a hill" (as Reagan put it). America should be celebrated, if not glorified, because it is exceptional and built on a godly foundation. Granted, not all of the critiques of school history curriculum stem from this kind of Christian nationalism, but a lot of it–dare I say most of it–does.
Here's Zimmerman again:
The real question is whether either team would consent to have its faith critiqued in schools. How many Americans would be okay with presenting documents from the 1619 Project and the 1776 Commission to our students, and letting them decide which story they favor? American history is far muddier than either side will admit. It combines the noble ideals that the right wants to emphasize and the oppressive reality that the left insists upon including. Good history teaching involves both perspectives, and — most of all — it requires students to make sense of them. That's not to say we must give "equal time" to Holocaust denial or other plainly false claims. But we do need to acknowledge that equally reasonable people use the same facts to come to different views of our shared past.
We cannot celebrate America for prizing individual freedom of thought and then tell every individual what to think. Healing our fractured nation will require allowing our future citizens to narrate it on their own.
I wouldn't use either the 1619 Project or the 1776 Commission to teach American history, but I would use these documents to show how politically-driven purveyors of the past try to construct an American narrative that serves their desired ends in the present. I would introduce primary sources and let students see how the writers of the 1619 Project and 1776 Commission use these sources to advance their modern-day political and cultural arguments. For me, the goal is less about forging some kind of national narrative (although I agree with Zimmerman about our need for one) and more about getting to students to think historically, detect bias in sources, empathize with historical characters who may not share their values, and (in the process) develop the skills necessary for citizenship.
I am pretty sure Zimmerman would agree with me about all of this.
Read the entire piece at The Washington Post