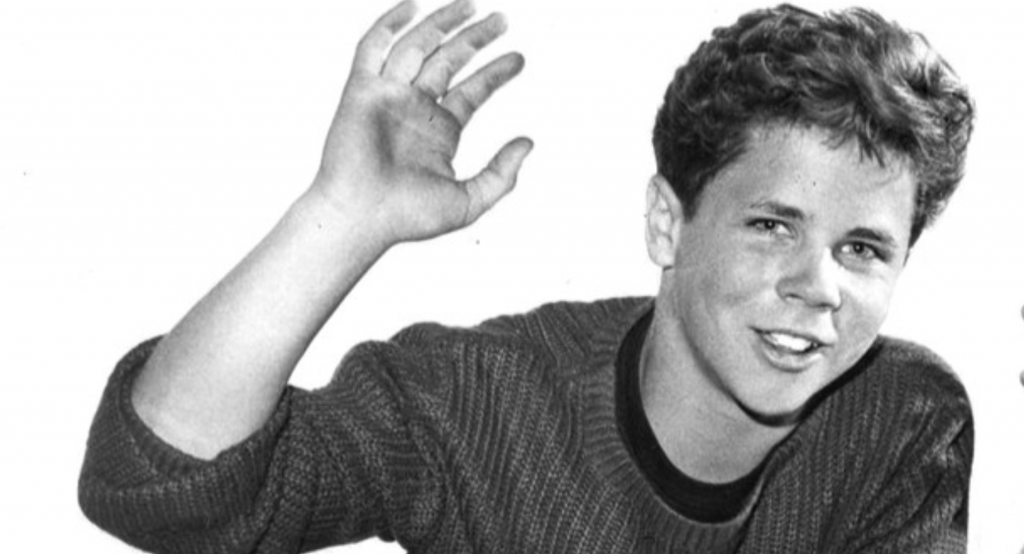 There's magic in a walkable neighborhood
When I heard recently about the death of Tony Dow it took me back to a day in 1983 when a bunch of teenagers in Atlanta got together to watch a revival of the 1950's show Leave It to Beaver. Dow played Beaver's older brother Wally, a well-mannered all-American boy who embodied many ideals of the postwar era. I don't remember much about Wally from the '80s revival. The main things I recall from that night are the color of my friend's den carpet—bright blue—and some highlights from the soundtrack, which featured Supertramp. At least I think it did. Anyone want to watch Still the Beaver on YouTube and confirm that for me? No? I didn't think so.
I wonder now about the love '80s white kids had for the television of our parents' era. My friends and I were average teenagers. We listened to heavy metal and snuck into R-rated movies. Our high schools were more colorful than Wally and Beaver's, our moms never vacuumed in pearls (neither did our dads), and most of us knew actual gay people. Some of us even experimented with sex, though I was personally too busy watching reruns of Star Trek. But many of us had one foot in an earlier, much different version of America, having been catechized by reruns of shows like I Love Lucy, Father Knows Best, and Leave it to Beaver.
In Atlanta this came about through the ministry of Ted Turner, who owned our "Superstation," WTBS. WTBS evolved from a gimmicky UHF channel with cost-cutter programming that often featured a guy named Bill Tush: Bill Tush reading the news to a German Shepherd at 3 a.m.; Bill Tush hawking clear vinyl slipcovers in the afternoon; Bill Tush hosting a nude wedding on New Year's Eve; and, inevitably, The Bill Tush Show, featuring a young and brilliant Jan Hooks. Between Bill Tush appearances and Braves baseball there was an endless supply of classic sitcoms for the consumption of bored kids on hot summer afternoons. Turner became a media pioneer by delivering WTBS, in all its lovable clunkiness, to cable stations around the world. With the creation of CNN he birthed the 24-hour news monster that would spawn Fox News, MSNBC, etc. And somehow he did that last part without Bill Tush.
But forget CNN, which many people these days do. In the late '70s and early '80s the sexual and civil rights revolutions were starting to be taken for granted. But in the classic reruns we watched—and we were immersed in them, the way many kids today are immersed in anime series—the world still behaved according to pre-revolutionary rules. Women were home. Families were together. Everyone was white. So what was the great attraction for us? Did the social structure of the earlier mid-century have an appeal that went beyond the comedy and the companionable characters we found in the shows themselves? Did we white teenagers secretly long to go back to an all-white, ladies-in-the-kitchen world?
I'm less confident of my answer to that question than I used to be. January 6 has opened my eyes to some things. But it seems to me that when we watched classic TV we saw the '50s and '60s as another country—one that had little to do with our own. We projected ourselves into it through fantasy and imagination, but we didn't presume to critique it. Nor did we identify with the authority figures in the shows—the dads, teachers, bosses—who set its rules and maintained order. In fact, most often we identified with the characters who could be called "subversives": scheming wives, madcap maids, social underdogs (which included the extremely occasional non-white character), and, of course, kids.
It's significant that these subversive characters carried out their escapades in communities where people knew each other and interacted outdoors, where childhood was more free-ranging and less restricted. I don't think we longed for a whiter world. I think we longed for a freer world for ourselves. The limitations of sitcom world for women and minorities were there for anyone with eyes to see, but what we mostly saw in those shows was a place where children weren't leashed.
Much of our loss of freedom had to do with the rise of car culture in the twentieth century. Car culture had effects on suburban kids similar to its effects on wildlife. Habitats shrank because big roads were too dangerous to cross on foot or bike. For social interaction, children depended increasingly on moms with vans and year-round organized sports. Friendship became a function of transportation rather than proximity. By the '80s it was pretty common in places like Atlanta to live next door to people for years and never learn their last names. Yet you climbed in a car and drove twenty minutes on an interstate to swim in your best friend's pool.
It's no wonder that we '80s kids enjoyed projecting ourselves into places like Mayberry and the Cleavers' Mayfield. The current word about Gen Z is that many of them are giving up on American rites of passage like getting a driver's license, buying a car, and even dating. My counselor friends speculate that this relates to the rise of social media and online relationships. I think they're right. What young people have always needed is the freedom to range and to take risks, all in the setting of neighborhoods they feel part of. The twentieth century robbed them of those things. Online community, just like the sitcom fantasy world, offers them a mediated version of the old walkable neighborhoods. I just hope they won't forget how to actually walk.
In life, Tony Dow had a moody, creative side. He dealt with depression by throwing himself into art, achieving success as a sculptor. While he came to appreciate his time working on Leave it to Beaver, it took him years to overcome anger at having his early life controlled by Hollywood, and then not being given freedom to move on from his typecasting as the all-American boy. Oh the things we do to kids. 
M. Elizabeth Carter is a counselor and writer living in Alabama.