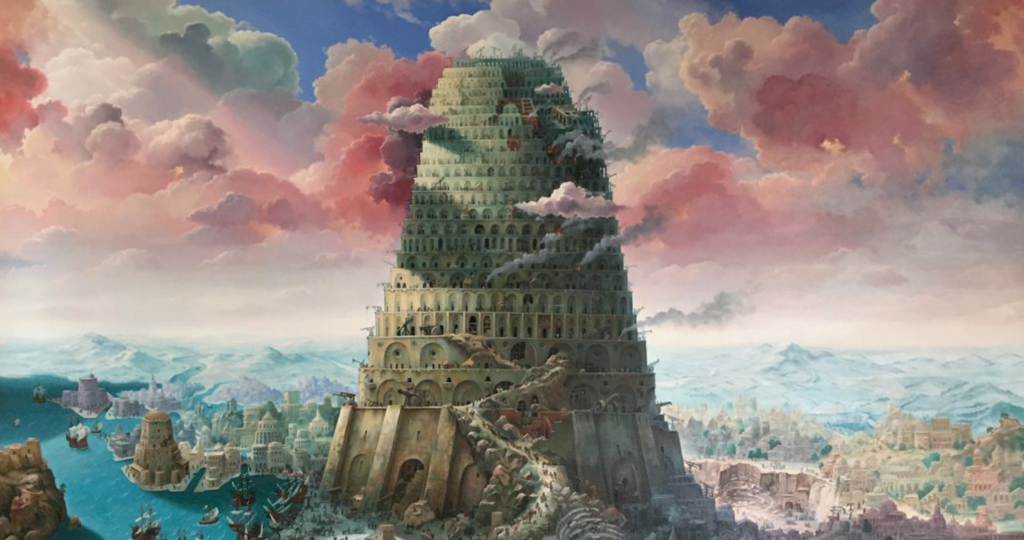 Kristopher Stinson, a graduate student at George Mason University, is the author "American Babel: History and Empire in the Early American Republic," an essay in the Summer 2022 issue of the Journal of the Early Republic. In a short post at the journal's blog, Stinson writes about how he got interested in the subject.
Here is a taste:
During a holiday visit, my family and I argued over nationalism and the pros and cons of the nation–state. At some point a family member, in their adamant defense of the idea of the nation–state, made the case that God made the whole concept of nations after the fall of the tower of Babel, and who are we to argue with God and God's creations? For the rest of the discussion there was a tacit assumption that nations were created by God and thus good, fixed, and even necessary. They simply had to exist since they always had been, and within the inherent, homogenous divisions that God had drawn after Babel. Nations were, and are, part of creation, so they must be "Godly."
I was struck by that argument. I never considered that to be one of the takeaways of the story from the biblical book of Genesis. I was raised in an intensely evangelical subculture one degree removed from the Assemblies of God. As a result, I was told the story of Babel and Babylon countless times since I was a young child. But from what I recalled of those flannelgraph lessons, the story was inherently negative. I thought for sure one wasn't supposed to take it as a model or as license? I needed to know more. Was this a common idea? Had other American Christians besides my family made such an argument? Were "nations" actually created by God? Such was the origin story of this article—a personal search for an explanation of how Americans used the story and history of Babel and Babylon.
It turned out that early Americans were incredibly interested in Babel and Babylon; the directions I could have gone with the piece seemed endlessly varied and I found more than I could adequately cover. Yet early on in my research, it was liberty and uniformity that came out as one of the main tensions in the memory of Babel and Babylon. Indeed, this was the very tension that we seemed to be wrestling with in the family conversation that led to this project and is the main piece I hope will be brought out in classrooms. The difficult question my family kept circling around is how to imagine an ideal community, nation, or empire that is diverse? How is there supposed to be unity when we are all so different?
Read the entire piece here.
If you want to think about this topic from another angle check out Jeremy Sabella's essay, "The Tower of Babel and The American Experiment."