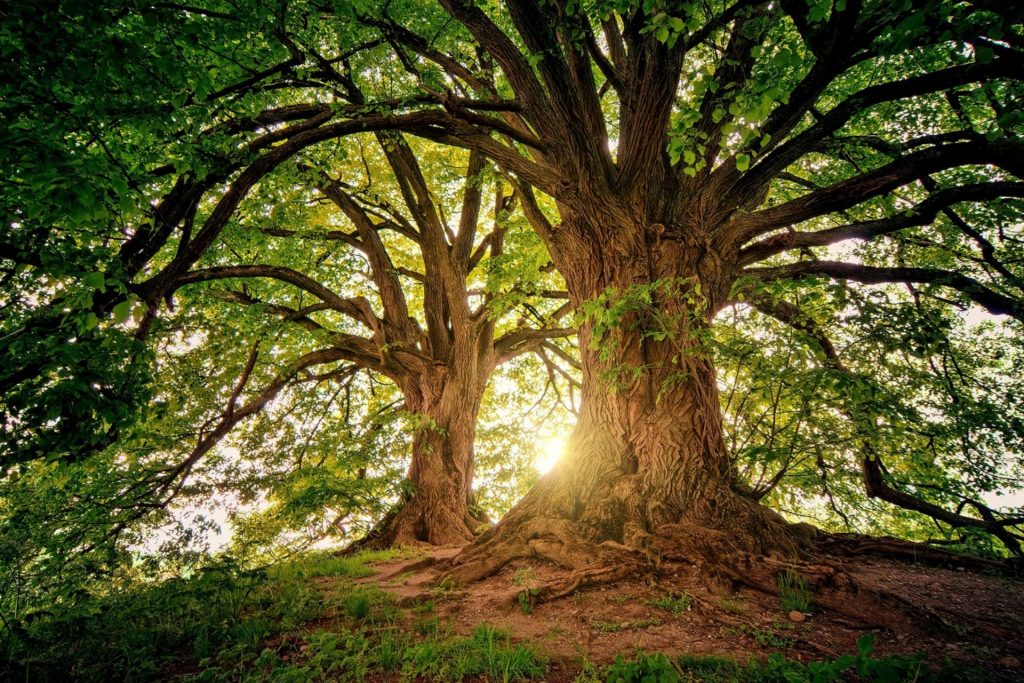 You might be surprised!
"Money doesn't grow on trees, you know."
My mother liked to repeat platitudes, possibly because she believed that things never changed, or possibly because she believed that repeating platitudes made them true, even though things had changed.
"He was a saint," she kept saying of my father after he died. She'd nod. "The man was a saint." I was never sure what that was supposed to mean, since he'd never been particularly saintly. He wasn't religious, for one thing, though he'd suggested they should attend the nearby Catholic church when they moved into the retirement complex in North Carolina to ensure that they could have funerals there. He wasn't what you'd call serene. He and my mother bickered for fifty years. "It's like a war zone," my husband said after one of our grueling visits. My father wasn't altruistic, though he gave generously to his alma mater, still grateful for the scholarship that had funded his engineering studies. "I wouldn't be where I am now if it weren't for them," he frequently told us. He was monastic in his habits, disciplined and orderly. He was also hard working and ambitious and upwardly mobile, the first in his family to go to college, and to make the move from second-generation urban Irish to assimilated suburban Irish American. He was fiscally conservative, frequently cautioning my brother and me never to borrow money or live on credit.
He was obsessed with our education, giving us lengthy reading lists every summer (which I loved), and hours of extra-credit math homework during the school year (which I hated). Nevertheless, my brother failed to finish college. "He broke your father's heart," my mother often repeated, always in a stage whisper so my brother wouldn't hear, but he did. My brother suffered from ulcers and earned a lot of money and built a big house to impress my father, all to no avail.
"You were the apple of his eye," my mother repeated over and over, long after it was no longer true. Our rupture started with my politics in high school (Vietnam, Civil Rights, what was called "women's liberation"—there was nothing we saw eye to eye on), widened over my first unsuitable boyfriend in college, and deepened when I chose what he considered two unsuitable husbands. The wrong race, the wrong social class, the wrong profession. Two Ivy League degrees and yet I'd failed to marry up and settle down! He'd wanted his son to pursue higher degrees, preferably engineering degrees like his own. He'd wanted me to settle in the New Jersey suburbs, be a housewife like my mother. That my second marriage was a happy one, that I loved living in California and my job as a professor didn't count much with him. He barely noticed our son until he got into Harvard. After my father died I discovered that he'd kept files on us, my brother's filled with bad report cards dating back to grade school, and mine with a penciled note comparing his own income at thirty-something with mine. My salary didn't measure up. Neither of his children had fulfilled his ambitions.
"A penny saved is a penny earned." My parents grew up during the Depression, and ours was an unbearably money-conscious household. Every night when my father came home from work he listed his expenditures for the day, which my mother wrote down in their penny budget notebook, used to control expenses and make monthly and yearly projections. My mother liked to say, often in reference to some past expenditure related to my brother or me (my endless years in college and grad school, for example, or the wasted years of college tuition when my brother didn't graduate): "That cost us a pretty penny." And, irate, often in connection to money we'd just spent ourselves: "You kids just don't know the value of a dollar." She tsked-tsked, pursing her lips and shaking her head over our folly and extravagance, while I fumed, breathless with fury. I could explain that I'd had full fellowships for grad school, or that my brother was doing very well for himself, or that we were living within our means, but she'd repeat the same things, year after year. Nothing ever changed.
My husband and I paid off the mortgage on our small San Francisco Bay Area house with the money we inherited when my mother died. Maybe not a fiscally rational decision from a tax point of view, but it felt right. Was that because of my father's attitudes toward debt, or because I've been teaching Walden for years? Thoreau disliked Benjamin Franklin's adages on material self-improvement, preferring spiritual self-improvement. He believed debt weighed down the soul. "Simplify!" he said.
I've been living in California for well over half of my life now, but I'm still bowled over by the beauty of the natural landscape here. We worry about rampant homelessness in the Bay Area and the rising cost of living, the spike in white supremacist hate crimes, the pandemic, the drought in California, climate change everywhere. (Our son ended up majoring in Environmental Science and Public Policy in college and has become a tireless activist.) But it still delights me to have a lemon tree just outside my kitchen door. An orange tree in the side yard! A pomegranate tree! The orange tree can be temperamental but our oranges are particularly plentiful and large this year. My husband, our son, and I sit in the halo of light at our kitchen table after dinner, laughing as we peel oranges and eat them, juice all over our hands and running down our chins. It's true, money doesn't grow on trees. Fruit grows on trees.
Jacqueline Doyle is professor emeritus of English at California State University, East Bay, and author of The Missing Girl. Her creative nonfiction has earned numerous Pushcart nominations and seven Notable Essay citations in Best American Essays. Find her online here.