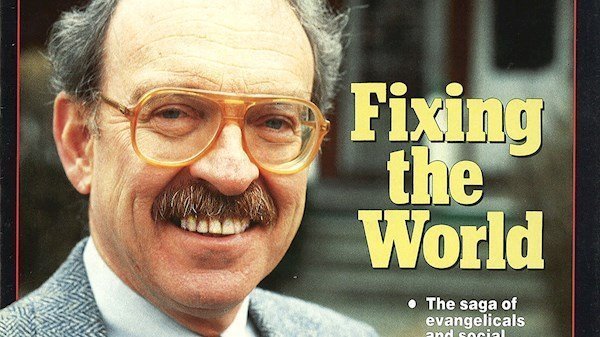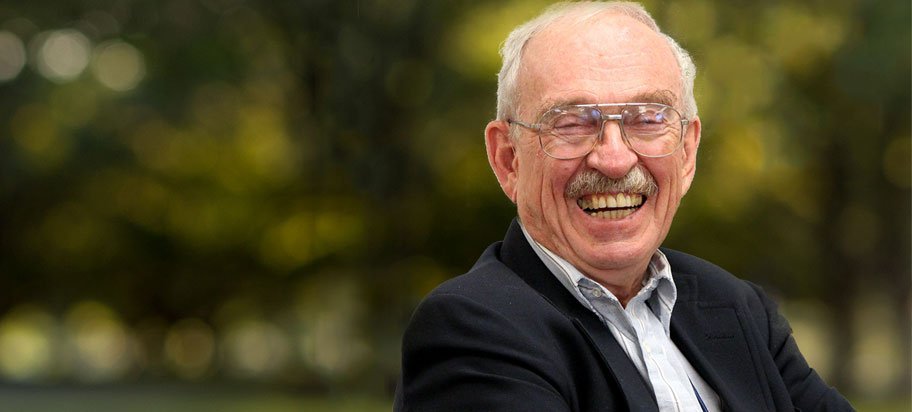 I just wrote about him today. I am going to need some time to process this before I write anything further. Sider was one of my lodestars.
Here is Daniel Silliman at Christianity Today:
Ronald J. Sider, organizer of the evangelical left and author of Rich Christians in an Age of Hunger, died on Wednesday at 82. His son told followers that Sider suffered from a sudden cardiac arrest.
For nearly 50 years, Sider called evangelicals to care about the poor and see poverty as a moral issue. He argued for an expanded understanding of sin to include social structures that perpetuate inequality and injustice, and urged Christians to see how their salvation should compel them to care for their neighbors.
"Salvation is a lot more than just a new right relationship with God through forgiveness of sins. It's a new, transformed lifestyle that you can see visible in the body of believers," he said. "Sin is a biblical category. Given a careful reading of the world and the Bible and our giving patterns, how can we come to any other conclusion than to say that we are flatly disobeying what the God of the Bible says about the way he wants his people to care for the poor?"
Sider was a key facilitator of the born-again left that emerged in the 1970s. But he lived to see American evangelicals largely turn away from concerns about war, racism, and inequality. He continued to speak out, however, and became, as a Christianity Today writer once described it, the "burr in the ethical saddle" of the white evangelical horse.
His landmark book, Rich Christians in an Age of Hunger, inspired generations of young Christians, selling 400,000 copies in nine languages. CT ranked it as one of the most influential evangelical titles of the 20th century, right after J. I. Packer's Knowing God and Kenneth Taylor's The Living Bible.
Rich Stearns, president emeritus of World Vision, called Sider "a great Christian soul and a passionate justice warrior." Adam Russell Taylor, the president of Sojourners, said he was "was a longtime friend and ally" and "a tireless proponent of peace and justice." Both referenced the impact of Sider's book on their lives.
Sider was born in Fort Erie, Ontario, in September 1939. Raised on a 275-acre farm, his father was a farmer and a pastor in the Brethren in Christ Church, an Anabaptist and Wesleyan tradition that combined concern for holiness, a commitment to peace, and a literalist reading of the Sermon on the Mount.
He studied history under Christian apologist John Warwick Montgomery at Waterloo Lutheran University in Ontario and then went to Yale University to study the Reformation with historian Jaroslav Pelikan. Sider wrote his dissertation on Andreas Karlstadt, a contemporary of Martin Luther who renounced academic titles, wore peasants' clothes, and preached simplicity in the church.
Sider was learning to embrace a similar radicalism in his own life. Instead of living with the other graduate students at Yale, he found a home for his young family on the edge of a Black neighborhood in New Haven, Connecticut. Then he moved to the center of the African American community, where he mourned with his neighbors when Martin Luther King Jr. was assassinated in 1968 and became involved with the local struggle for civil rights. When he wasn't reading Latin and German for his dissertation, Sider helped Black activists register voters and recruited Yale's InterVarsity students to join him.
After graduating, Sider took a position teaching at Messiah College's Philadelphia campus and then at Eastern University's Palmer Theological Seminary. He moved to the African American neighborhood in Germantown and focused his classes on racism, war, and poverty.
Sider also became more politically active. He campaigned for George McGovern, founding Evangelicals for McGovern to rally support for the anti-war senator from South Dakota who was maligned by his many opponents as the candidate for acid, amnesty, and abortion.
According to historian David Swartz, Evangelicals for McGovern was the first evangelical group after 1945 to support a presidential candidate. Religious Right groups such as the Moral Majority and Christian Coalition had not yet organized, and though many prominent leaders such as Billy Graham supported President Richard Nixon, evangelical politics at that moment seemed "up for grabs." Sider, along with people like Tom Skinner, Jim Wallis, and Richard Mouw, wanted to grab it. They believed Christians who loved Jesus and hated sin should exert their political will to oppose the war in Vietnam, law-and-order politics, and economic policies that aggravated poverty.
After McGovern's landslide loss, Sider organized a group of about 50 to meet in a YMCA basement in Chicago before Thanksgiving 1973. They wrote a declaration of "evangelical social concern."
"We acknowledge our Christian responsibilities of citizenship," it said. "Therefore, we must challenge the misplaced trust of the nation in economic and military might—a proud trust that promotes a national pathology of war and violence with victimizes our neighbors at home and abroad. We must resist the temptation to make the nation and its institutions objects of near-religious loyalty."
Read the rest here.