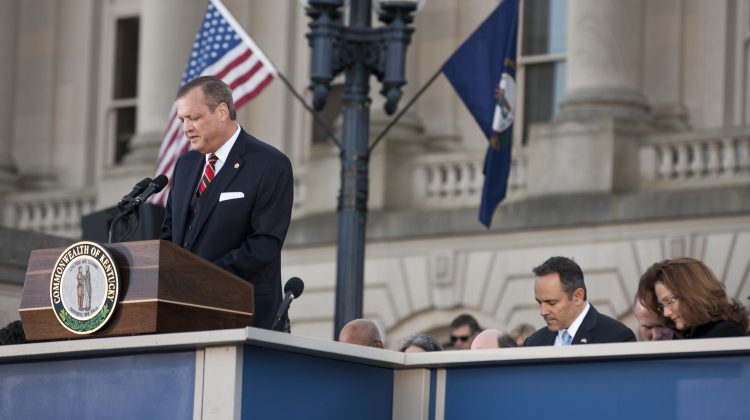 Albert Mohler, president of Southern Baptist Theological Seminary, recently interviewed Israeli philosopher Yoram Hazony on his podcast. Hazony is the author The Virtue of Nationalism (2018) and the more recent Conservatism: A Rediscovery.
Watch:
Some highlights:
7:50ff: Hazony defines a conservative society as a society focused on religion, nationalism, and economic growth. He argues that after the "fall of the Berlin Wall" the religious and nationalist dimensions of conservativism "dropped out and it became…about individual liberty on all issues all the time." Hazony continues: "There's a good word about a movement that's all about individual liberties on all issues all the time and that word is 'liberalism.' And even though Anglo-American conservatives cherish individual liberties, they're not the basis and foundation on which everything is built. Individual liberties are a crucial cherished principle, but it's one of a number." For Hazony, the "challenge" for conservatives today is to "redefine [and] rediscover ourselves….We aren't liberals." He adds: "Liberals can be allies, we need to work with liberals to deal with the rise of woke neo-Marxism and the rise of China, but liberals and conservatives are two different things."
9:55ff: Mohler says that his conservativism begins with a British Protestant "inheritance." For him, the "tripod" of conservatism is family, church, and nation. These are the things he wants to "conserve." I'd also like to conserve family, church, and nation. Does that make me a conservative too?
13:25ff: Hazony says that Israel, the United States, and the Western world are facing a "common opponent that is mutating and getting more difficult to handle with every passing year." He describes 2020 as a "watershed" year because "the hegemony of liberal ideas, the political conditions in which you could count on most people of the left and the right to agree on…came to end." Liberalism as a political framework, he says, is now being challenged by "neo-Marxist woke-ism."
15:50ff: Mohler considers himself an "ally" of the National Conservative Movement. In fact, Mohler is not only an "ally," but one of the keynote speakers at the National Conservatism conference to be held September 11-13 in what the video below describes as the "Free State of Florida" (Miami). Other keynote speakers include Hazony, Wilfred McClay (Hillsdale College), R.R. Reno (First Things), and Peter Thiel. '
Watch:
19:00: Hazony laments the loss of a nation rooted in biblical ideas–a nation in which Billy Graham and Jerry Falwell were an "integral part" of the Reagan conservative coalition.
21:50ff: Hazony criticizes those trying to build a society around an "international liberal order based on individual liberties." He adds, "If conservatives are people whose focus is tradition as the strength of the nation [and who believe] tradition [is] the only thing from which we can really gather strength and restoration, [then]…we need to gather those people, we need to strengthen them, we need to reteach ourselves and renew ourselves." He also says that the questions Anglo-American Christian nationalists have always asked are now "gone," and "it is time to part ways." What does this so-called "parting of the ways" mean?
24:00: Mohler says that Americans are "running scared" from the term "nationalism." He adds that "the left" is calling him a "Christian nationalist, as if we are supposed to be running from that. I'm not about to run from that. I'm not about to join their one world order, which has no roots for the human rights they claim to be preserving in the first place" (Italics mine).
26:25: Hazony responds by saying that "you can't be afraid to use" terms like "Christian nationalism." He speaks in a calm voice, and often claims he doesn't want to offend anyone, but it is clear that the war for the soul of America is on. Mohler spends most of the interview smiling and nodding in approval.
26:48ff: This discussion about the differences between the way Christians and Jews handle scriptural texts is interesting.
35:00ff: Hazony goes after Lockean liberalism and argues that Americans have turned Locke and the Enlightenment into a new kind of scripture. As someone sympathetic to the civic humanist tradition, I am mostly in agreement here. We have seen the way the language of Lockean liberalism, or "rights," have informed both the anti-vaxx/anti-mask movement and the pro-choice movement. Mohler agrees with Hazony, but "as a Baptist" he must praise Locke's defense of religious liberty. Here I would like to hear Mohler reconcile his commitment to religious liberty with his commitment to Christian nationalism. For example, many Jews believe that a fetus does not become a person until it leaves the mother's womb. This might be described by Jews as a deeply held religious belief. Of course many pro-life Christians believe that life begins at conception. So to what extent is the prohibition of abortion a violation of a Jewish woman's religious liberty? And to what extent did the Supreme Court in Dobbs v. Jackson undermine the religious liberty of non-Christians who do not believe, based on their religious convictions, that life begins at birth? Could Jews make a religious liberty argument to overturn Dobbs? I would like to know Hazony's view on this issue. I have not read enough of his work to know where he lands.
42:00ff: Hazony makes some interesting points about the hubris of academics who reason in a way that is disconnected from the Judeo-Christian tradition: "How smart are we?," he asks, "I think we just need more humility about our ability to figure it all out." But he also speaks in such a way that is relevant to religious people: "The place that God plays in the economy of a religious person's thought is that whenever you have a principle you're tempted to say, 'Wow–I know this for absolute certain. I can just rule the world on the basis of this principle'…A religious person bumps into God. At some point along that way he bumps into God…and feels 'I'm just going too far. I just can't know that much. There's a point in which I have to say that there are things that are beyond me.'" I wonder what it would be like for Albert Mohler–a guy who pontificates every day with a sense of cocksure bravado from his Southern Baptist perch in Louisville–to put Hazony's thoughts here into practice.
43:00ff: Hazony connects the removal of the Bible from public schools to the failure of our culture to understand the difference between a man and a woman.
After listening to this interview, I am left wondering just how much orthodoxy at Southern Baptist Theological Seminary is rooted in the Christian tradition and the teachings of Jesus, and how much it is rooted in a particular political philosophy, namely conservatism. Will the liberals–classical or otherwise– at Southern Baptist Theological Seminary please stand up? Can someone who believes in inerrancy, complementarianism, and Calvinism, but who is not a political conservative, teach at this school?