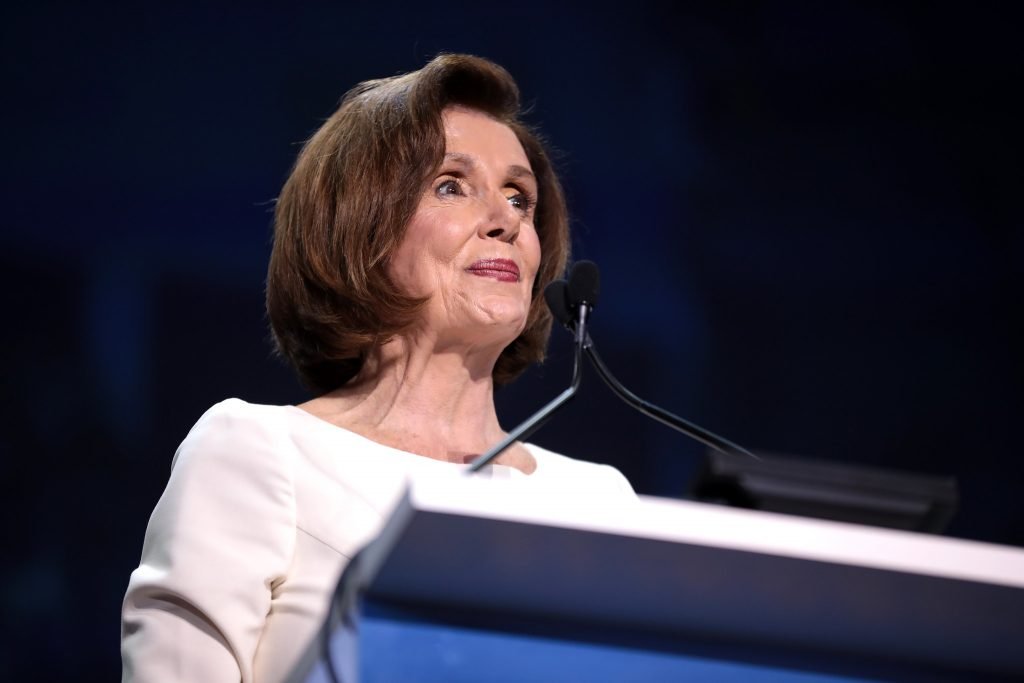 Edicts from above are not sufficient. But they may be necessary.
Last November the U.S. bishops approved a pastoral document titled "The Mystery of the Eucharist in the Life of the Church." Written to address the stark reality of declining Mass attendance and widespread ignorance of the Church's teaching on the True Presence of Christ in the Eucharist, the document drew broad attention outside of the Church due to its potential political implications. More specifically, some conservative bishops and a greater number of conservative, pro-life lay Catholics hoped to promote reverence for the Eucharist by denying reception to politicians who support abortion—most especially the Catholic Commander in Chief, President Joe Biden. The bishops (wisely, in my estimation) chose to focus on the promotion of the Church's teaching on the Eucharist rather than the punishment of habitual public sinners. Pro-life conservatives received a consolation prize this past May when Archbishop Salvatore Cordileone announced he would discipline the second most powerful Catholic politician in America, House Speaker Nancy Pelosi, by refusing her communion due to her public support for abortion.
After Dobbs this may all seem irrelevant. Actually, with the overturn of Roe, Catholic politicians who have supported abortion can no longer hide behind the duty to defend a constitutionally protected right. The legal uncertainty following Dobbs demands clarification. Pro-choice Catholic legislators will have to take a stand and thus more openly defy their Church than during the Roe regime.
Still, like most consolation prizes, Cordileone's actions bring little consolation. Predictably, there was at first both dancing in the streets, so to speak, in the conservative Catholic media, along with outrage and indignation in the liberal Catholic media. Colorado bishops issued a statement requesting Catholic state politicians who voted for a recent bill codifying the right to abortion in state law to refrain from receiving communion. At the same time, Cardinal Wilton Gregory of the archdiocese of Washington, DC made it clear that he will not instruct his priests to refuse communion to anyone. Perhaps most troubling of all, Cordileone's action has had no discernable effect on the daily lives and general attitudes of most American Catholics.
This whole situation is exactly what the bishops feared would transpire if they had recommended disciplinary actions into their document on the Eucharist. As a historian, I cannot help but think of a rough analogy dating back to the early Reformation era. In 1535, Pope Paul III drafted Eius qui immobilis, a bull excommunicating Henry VIII, who had officially broken from the Catholic Church the previous year with the Act of Supremacy, declaring himself absolute head of the Church of England. Pope Paul never published the bull. Knowing that no English nobles or churchmen would enforce it, he feared publication would only show the weakness of the papacy.
Below the level of media and ecclesial elites, there is no civil war in the Catholic Church in America because most Catholics are either indifferent to the teachings of the Church or comfortable with their chosen liberal or conservative gloss on those teachings. Functionally, these liberals and conservatives are self-made Catholics, with every man his own pope, free to decide what Church teaching means to them.
It was not always so. As Charles Morris recounts in his classic American Catholic, in the early 1930s Cardinal Dennis Doherty organized a Catholic boycott of movie theaters in the diocese of Philadelphia to protest Hollywood's "vicious and insidious attack . . . on the very foundations of our Christian civilization, namely the sacrament of marriage, the purity of womanhood, the sanctity of the home, and obedience to lawful authority." Doherty forbade Catholics, under pain of serious sin, from going to any movie of any kind. In turn, the largely Jewish studio moguls, who also owned most of the movie theaters in America at the time, threatened to shut down all the theaters, which would have an adverse economic effect on many Philadelphians, including Catholics. The Cardinal refused to budge; the Catholics of greater Philadelphia—a substantial consumer block nearing one million potential customers—obeyed their bishop. The boycott proved effective enough to hasten Hollywood's creation of the Production Code Administration (PCA), an internal, self-censorship office that policed the moral content of Hollywood films. The Production Code would be written by Fr. Daniel Lord, S.J. and enforced by the head of the PCA, Joseph Breen, an Irish Catholic layman.
This example highlights the relative unity of 1930's Catholics on a matter of public morality and how that unity translated into Catholic leadership of a cultural coalition that crossed denominational lines.
Those days are gone. I support Cordileone's actions but have no illusions about their political consequences.
Liberal Catholics may be right to say that Cordileone's smackdown of Pelosi will not change any hearts and minds on the matter of abortion. They are surely right to insist that this change will only come from building a culture of life from the bottom-up. They seem less aware, however, that the great obstacle to this effort lies less in particular attitudes toward abortion and more in the general primacy of personal freedom in American culture, a primacy that liberal Catholics have done more than their fair share to promote within the Church under the theological cover of Catholic traditions regarding the inviolability of conscience.
Within the Catholic Church, individual believers are free to follow their conscience on matters within the realm of legitimate choice, where there is no clear right or wrong action—for example, no one, in theory, could be forced to marry against their will. Conscience does not, however, allow people to create their own truth or accept only those teachings of the Church that make sense to them; for Catholics, the authority of conscience depends on that conscience being formed by the teachings of the Church.
St. Paul VI's 1968 encyclical Humanae Vitae exposed competing understandings of conscience among post-Vatican II Catholics. While Paul affirmed the freedom of Catholic couples to limit family size using natural methods, liberal Catholics declared his affirmation of the Church's traditional ban on artificial contraception a violation of Catholic couples' freedom of conscience to make their own decisions about birth control. In this, they conflated conscience with something more like "private judgment," a thoroughly American religious tradition that dates back to Anne Hutchinson and Roger Williams.
Cutting across the political spectrum, this American emphasis on personal freedom undermines the notion of the common good necessary for creating a culture of life. Given this situation, we cannot expect either Cordileone's disciplinary action or the Dobbs decision to make American Catholics or the United States pro-life. Still, law is a teacher. Would any racial liberal in 1954 seriously have said that those working for racial justice should focus on building a "culture of integration" rather than trying to overturn Plessy v. Ferguson? Would any racial progressive today say that we need to keep segregation "safe, legal and rare?" The Church's teaching condemns both abortion and racism. Would that most American Catholics had the courage to hold both convictions.
Christopher Shannon is associate professor of history at Christendom College in Front Royal, Virginia. He is the author of several works on U.S. cultural history and American Catholic history, including American Pilgrimage: A Historical Journey Through Catholic Life in a New World (2022), available now from Ignatius Press.