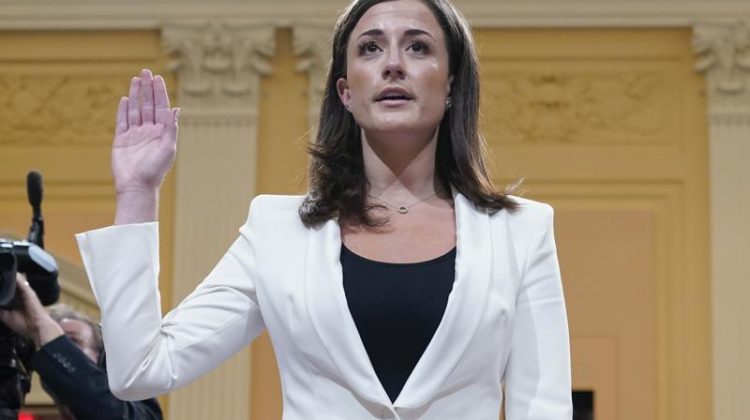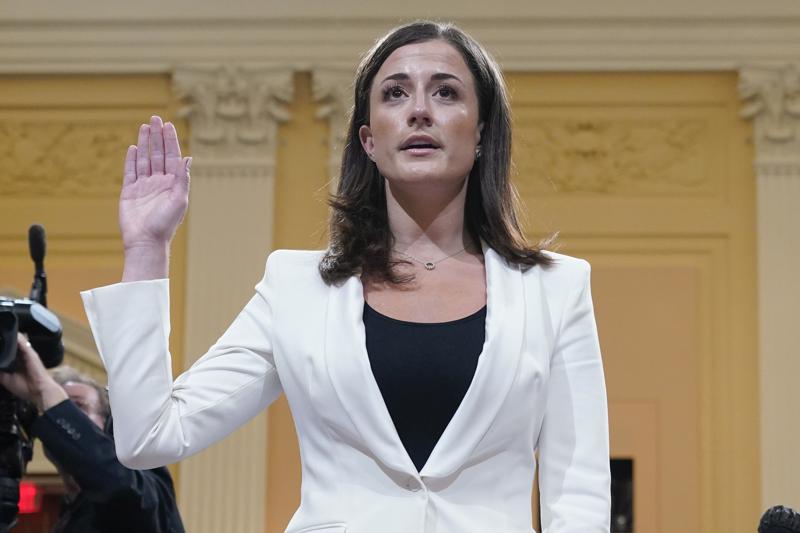 Former vice-president Mike Pence won't testify before the House Committee to investigate January 6th. My congressman Scott Perry, and many other members of Congress, including minority leader Kevin McCarthy, will not testify. White House counsel Pat Cipollone will not testify.
White House Chief of State Mark Meadows will not testify, but his 26-year-old aide, Cassidy Hutchinson, is willing to do the right thing and testify.
Pence, Perry, McCarthy, Cipollone, and Meadows are not patriots, they are cowards. Meanwhile Hutchinson, a young woman with her entire career in front of her, is willing to risk everything to tell the truth about what happened on January 6, 2021. (She was 24-years-old at the time–a young Republican who had already interned for Ted Cruz and Steve Scalise.)
So what did Hutchinson say today (and via testimony taped earlier)?:
Trump knew that some of the people in the crowd on January 6, 2021 had weapons and thus couldn't clear the magnetometers. Trump want the magnetometers removed so they could get into the rally.
Trump wanted to drive to the U.S. Capitol to be present with the insurrectionists. When Secret Service agent Robert Engel, who was driving the presidential limo, refused to take him there because it was too dangerous, Trump lunged at him from the back, grabbed his shoulder blades, and tried to grab the steering wheel.
Cipollone told Meadows they need to do something to stop the insurrectionists from "literally calling for the vice president to be fucking hung up." Meadows replied, "You heard it, Pat, he [Trump] thinks Mike deserves it, he doesn't think they're doing anything wrong."
On December 1, 2020, when Trump learned that his attorney general, William Barr, said that there was no fraud in the 2020 presidential election, the president threw his lunch against the wall. Hutchinson saw a broken plate and a wall covered in ketchup.
Both Meadows and Rudy Giuliani sought presidential pardons.
Watch: