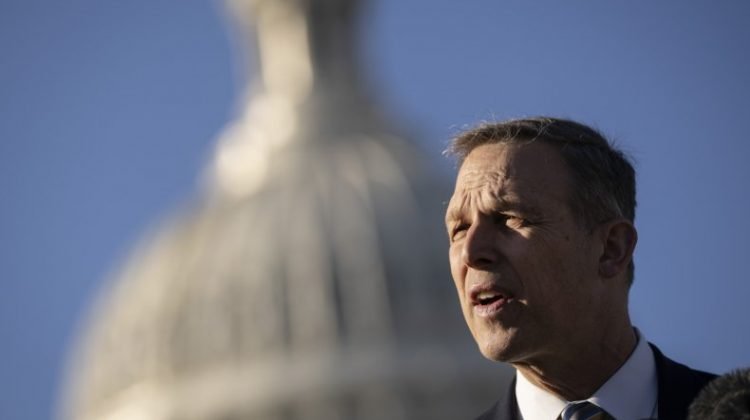 Sadly, this guy is my congressman.
Here is The Washington Post:
Of all the fantastical false claims of fraud and vote manipulation in the 2020 presidential election, "Italygate" was one of the most extreme. And Rep. Scott Perry (R-Pa.) was at the heart of bringing it to Donald Trump's attention.
This particular allegation of fraud centered around what one former Justice Department official described Thursday as an "absurd" claim: that an Italian defense contractor had conspired with senior CIA officials to use military satellites to flip votes from Trump to Joe Biden. As The Washington Post has reported, the theory was pushed by a Virginia horse-country socialite who once gave an extended television interview from a 22-bedroom mansion that she repeatedly described as her own, even though it was not.
But as the House committee investigating the Jan. 6, 2021, attack on the Capitol demonstrated Thursday, Italygate also made its way to the highest levels of the U.S. government. The committee showed Dec. 31, 2020, text messages between Perry and White House Chief of Staff Mark Meadows that included a YouTube video about it, with Perry asking: "Why can't we just work with the Italian government?"
Meadows discussed the claim "frequently," according to Rep. Adam Kinzinger (R-Ill.), who led the questioning during the committee hearing on Thursday, which focused on Trump's efforts to pressure the Justice Department to help overturn the 2020 presidential election results. Perryalso pressed acting attorney general Jeffrey Rosen to investigate. "I told him this whole thing about Italy had been debunked," Rosen said during Thursday's hearing. Another former Justice official who testified Thursday, Richard Donoghue, said the theory was "pure insanity" and "patently absurd."
That wasn't Perry's only involvement in encouraging Trump to get the vote overturned. The committee obtained records from the National Archives showing that Perry was among the Republican members of Congress who met with the president in the Oval Office on Dec. 21, 2020. That day, Meadows tweeted that the meeting's purpose was "preparing to fight back against mounting evidence of voter fraud. Stay tuned."
The committee also displayed White House logs showing that Perry returned to the White House the next day — and "this time, he brought a Justice Department official named Jeffrey Clark."
It was the first known meeting between Clark and Trump — and it probably set off the events that led to a dramatic showdown between the president and senior Justice Department leaders, who had refused Trump's demands that they declare that fraud had tainted Biden's victory.
Perry, in a statement Thursday, said he worked with Clark "on various legislative matters" and that "when President Trump asked if I would make an introduction, I obliged."
The committee also showed testimony from Cassidy Hutchinson, a former special assistant to Trump, and several other former Trump White House officials stating that Perry was among several members of Congress who sought a preemptive pardon from Trump for their activities in the run-up to the Jan. 6 violence.
Perry has forcefully denied that he sought a pardon, saying in a statement on Thursday: "I never sought a Presidential pardon for myself or other Members of Congress."
Read the rest here.
Perry is running for reelection in Pennsylvania's 10th District against Shamaine Daniels: