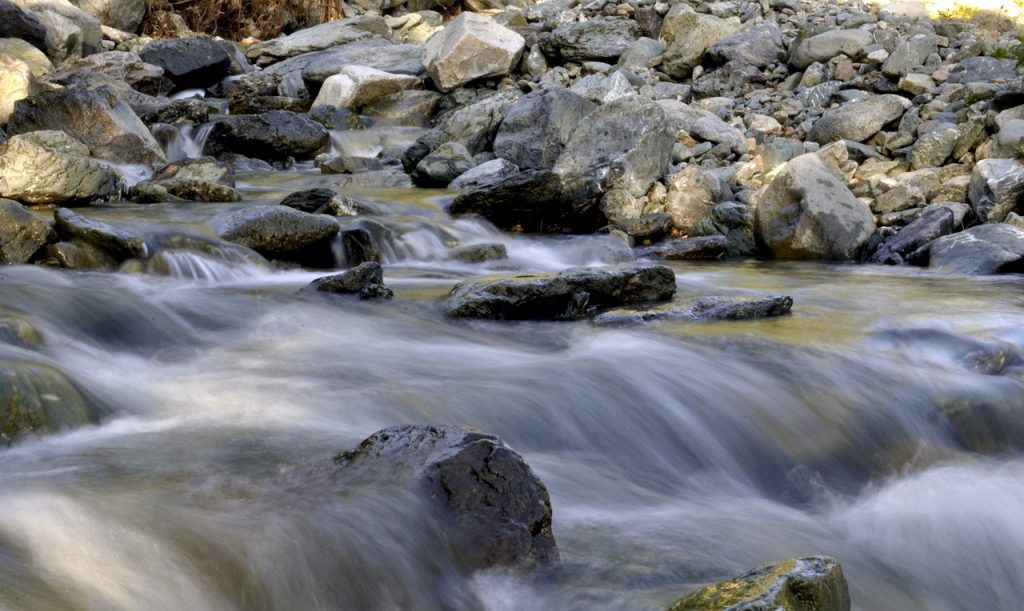 Let there be no doubt: The flow must go on
Here we are again, waiting. After a nearly three-year gap the first part of Stranger Things' fourth season ("volume one") dropped on Memorial Day weekend. Within two weeks Kate Bush's 1985 song "Running Up That Hill," featured in episode four, had hit the top ten in thirty-four countries. When volume two drops on July 1 the whole world will, amazingly, be watching.
Stranger Things inhabits the four-decades-back sweet spot The Waltons—a 1970s TV show set in the 1930s—discovered, once upon a time. And like The Waltons, Stranger Things, has thrown a cross-generational viewership into the deep end of nostalgia's pool, the corner where Fast Times at Ridgemont High and The Exorcist hang out with E.T. Eighties vibes retouched with twenty-first century themes surge forth. It's the very definition of a mashup, one over which Spielberg, King, and Rowling preside, supra-storytellers who have drawn us by the millions into tales we long to be told, again and again and again.
The entertainment biz is, of course, happy to oblige, as are the deep pockets behind it. Back in the eighties—the actual 1980s—my first bank card was issued by a pioneering ATM network called Cash Stream. Did that ever preview coming attractions—or, rather, the chute by which the attractions would flow. It's candy, candy everywhere for us, and not much else to eat.
Every night is Halloween. Two months ago we finally got to move from Fantastic Beasts: The Crimes of Grindelwald to Fantastic Beasts: The Secrets of Dumbledore. We learned few secrets. But at least the pace was tight. The story was flowing again, the stream moving along, the universe of J. K. Rowling animated with digital life once more, imparted (almost) freely to us.
Is all of this in fact life? Are the stories we're so avidly absorbing taking us further up, further in?
How would we know? Nearly ten years ago Douglas Rushkoff celebrated the arrival of what he termed "narrative collapse": the moment in which the accumulation of so many competing stories hitting our ever more individuated lives has finally weakened the hold of inherited cultural narratives on our t0o-encumbered selves. But it's Ruskoff's theory that's collapsed in our age of the surging stream. We may well be free of old anchoring stories. But this hasn't freed us from other forms of binding. A legion of other stories streams in. And off we go, over the cliff.
That's where the old storytelling professions are going, too. Teachers, writers, preachers, professors, priests, scholars, poets, sages: Why pay them when we can pay Netflix, Hulu, and HBO Max? Streamers beat speakers every single time. We jump from Zelensky streamed in to Stanford's commencement to our friend's vacation pix to the latest in Depp vs. Heard and then back to the stream of texts that tells me yes, I can pick up that extra potting soil, just shoot me a text before you come over. And guess what! The concert I saw in New Orleans last week is streaming on Facebook! Did I tell you about the Hitchcock films I've just watched? Stage Fright! Who knew Jane Wyman could act? And Foreign Correspondent? The windmills scene? Brilliant!
The old speakers knew about streaming. They spoke to us about another stream, the grand flow of which we are all a part. They even sought to form a kind of consensus about it, coaxing us to look up and out and sense the stream together, like Bono so earnestly would try to make happen by concert's end, back in—yes—the eighties.
In a much older era of conversation and quarrel St. Paul recited already ancient wisdom to the Athenians with whom he was speaking: "In him we live and move and have our being." Whatever else their differences, on this these people agreed. Van Morrison nodded mystically in their direction a few decades back in "Pagan Streams," recalling the "Being" who (we knew) watched over us all—the "great, great, great, great, great, great, great / Being" (yes, seven "greats"), the one who could lead us on to "repair to Honey Street." Former U.S. Poet Laureate W. S. Merwin knew that Being and that street, as when in a remarkable poem published in The Nation in 2003 he addressed the "Clear eminence without whom I would be / nothing," the Being who graciously delivers "the only day / in the morning."
What are they telling us, these ancient speakers? Of what story are they a part, and we with them? This story has been unspooling, episode by episode, for a long time. Sensing in the early nineteenth century our enlarging alienation from "Nature" (amid the new world of "late and soon / Getting and spending"), Wordsworth exclaimed, "For this, for everything, we are out of tune; / It moves us not. Great God! . . ." A few decades later Tocqueville, taking in the psychic effects of the emerging liberal capitalist order, queried, as if to himself, "Is it wise to suppose that a movement which has been so long in train could be halted by one generation?"
No, it is not. But it's even more foolish not to try. However precipitous the moment, the story is not yet over. The deep stream is there. Our lives on this ancient, ragged planet depend on it.
But while you're thinking about that, do not miss Ezra Klein's shootout with Patrick Deneen. It's fantastic. And it's free.
Eric Miller is Professor of History and the Humanities at Geneva College, where he directs the honors program. His books include Hope in a Scattering Time: A Life of Christopher Lasch, and Brazilian Evangelicalism in the Twenty-First Century: An Inside and Outside Look (co-edited with Ronald J. Morgan). He is the Editor of Current.