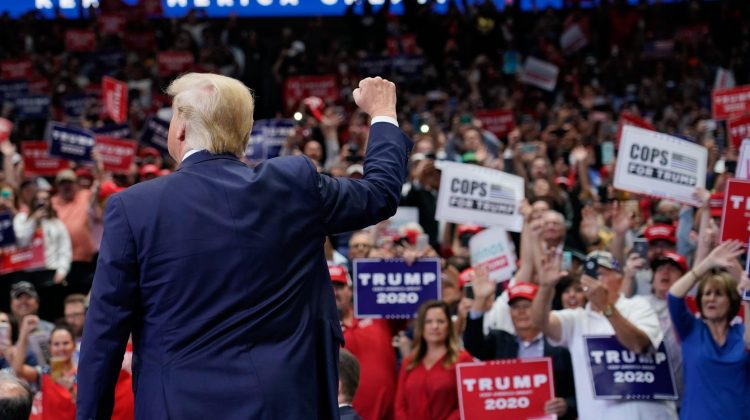 At yesterday's January 6th Select Committee hearing we learned that Donald Trump raised $250,000, 000 on the false belief that the 2020 presidential election was stolen by Joe Biden. In other words, Trump not only lied to his followers, but he convinced them to give-up their money to promote this lie. And he is still doing it. After I attended a Trump rally in October 2016, I got on Trump's mailing list. In the last three days I received the following e-mails from his political action committees:
June 13, 2022: "Donate NOW to prove your loyalty to President Trump"
June 13, 2022: From Donald Trump Jr. : "We will NEVER back down to the Democrats, and you shouldn't either. My father is PROUD to be ULTRA MAGA, and that's why he made something special for his most LOYAL ULTRA MAGA PATRIOTS, like YOU. He designed a BRAND NEW ULTRA MAGA SHIRT."
June 13, 2022:. I want you to know how important you are to me. When I think of my most valuable supporters, I don't think of the ones who are necessarily the BIGGEST donors. I think of the ones who have been there for me since day one. I think of the ones who fought alongside me from the countless Impeachment WITCH HUNTS to the Election SCAM and to now. I think of the one's who constantly FIGHT BACK against the Fake News media's LIES. I think of the ones I know I can count on. I think of YOU, Friend."
June 12, 2022: "President Trump's Birthday is days away, and to celebrate, we are opening a few extra roster spots in the ULTRA EXCLUSIVE 45 Club. We're only making this opportunity to our TOP Patriots, and your name IMMEDIATELY came to mind. The 45 Club is the place for YOU because you believe in defending President Trump's historical legacy and promoting this America First agenda. Don't miss this chance." (.
June 12, 2022: "Because you have always been a TRUE TRUMP PATRIOTS, President Trump wants to do something extra special to show his appreciation. President Trump has a once-in-a-lifetime offer for you…An authentic MAGA HAT THAT WAS HAND-SIGNED by your favorite President: Donald J. Trump. But this isn't just any MAGA Hat…it's President Trump's favorite MAGA Hat that he personally designed. He told us to reach out so YOU could have a chance to win it, Friend. This HAND-SIGNED MAGA HAT is an iconic memento and something that we are only offering to a trustworthy Patriot like YOU. Please do not share this offer with anyone. Please contribute any amount in the NEXT 30 MINUTES to win an authentic President Trump HAND-SIGNED MAGA HAT.
June 12, 2022:The Radical Democrats will do anything to line their pockets and destroy our great country. They've attacked OUR values, destroyed OUR economy, put America Last, called us racist and deplorable. It's disgusting really. If we're going to win in 2022 and 2024, we need to do something NOW. Democrats won't stop until AMERICA IS UNRECOGNIZABLE. It's time we fight back like never before, Friend. I just launched my 2022 American Defense Task Force, and I need YOU to join me and get on the frontlines of taking our country back. With you on my team, we can show the Left that America will NEVER believe their LIES and that real Patriots will always put AMERICA FIRST. I'm calling on you to make one of the most important contributions in the history of American politics. This is SO CRITICAL that I've activated an EMERGENCY 600%-IMPACT ON ALL CONTRIBUTIONS FOR 3 HOURS ONLY."
June, 12, 2022: Friend, We hate to do this, but your Official 2022 Trump Gold Cardholder status is INACTIVE, according to our membership records. As one of his TOP supporters, President Trump is really counting on YOU to take the next step and join us as an Official 2022 Trump Gold Cardholders. Trump Gold Cardholders from all around the Nation will be THE MOST important group of supporters when it comes to SAVING AMERICA, and we really want YOU to be a part of it. Remember, you'll even get your very own PERSONALIZED Gold Card when you join. Please contribute $45 or more by 11:59 PM TONIGHT to activate your membership and we'll send you your PERSONALIZED Trump Gold Card."
June 11, 2022: When I was in the White House, America had a President who put our Nation FIRST every single day. For the first time in a long time, power was taken from Washington and given BACK to the American People. Unfortunately, Joe Biden and the rest of the Washington SWAMP are working overtime to undo everything my administration accomplished. Mark my words, America will be put FIRST again, but only with the help of my most loyal supporters. You've always been a trusted ally, Friend, which is why I want to offer you something very exclusive. This is the year we TAKE AMERICA BACK from the Left, so I've decided to dedicate a wall at my office for a select group of donors who choose to step up at this critical time. I want to give you PRIORITY ACCESS to get your name permanently engraved on the Official 2022 Trump Donor Wall. Space is extremely limited. This could be your only chance. Please contribute $45 or more before 11:59 PM TONIGHT to be one of the FIRST donors to have their name permanently engraved on the Official 2022 Trump Donor Wall."
June 11, 2022: "Did you see President Trump's email earlier? He released a SECRET VIDEO that he recorded for YOU. Follow this link and donate $50 to unlock President Trump's SECRET video message."
June, 11, 2022: "Friend, It's TRUE. My team just received a small shipment of my FAMOUS, limited-edition Trump Freedom Hats, and I want you to have your VERY OWN. These hats WON'T BE IN STOCK long. You have always been one of my TOP, FREEDOM-LOVING Patriots, so I want to give you priority access to make sure you get yours before anyone else. This offer is only for a select group of TRUE Trump supporters, so I trust you NOT to share this with anyone. Hurry and get YOURS before they're GONE. Please contribute $50 IMMEDIATELY and I'll ship you one of my limited-edition Trump Freedom Hats. "
June 11, 2022: "Below is your 45 Executive Committee Membership Status. As you can see, you still haven't activated your 45 Executive Committee membership. That means you're currently not listed as a KEY TRUMP SUPPORTER. Can you take 2 minutes to correct the record? This is your chance to claim your spot and join the 45 Executive Committee before we're forced to offer it to the next Patriot on our list. You have ONE HOUR – step up! …Don't wait! We'll be looking for your membership activation."
These is no difference between these e-mails and the e-mails and phone messages designed to trick elderly people into giving-up their money to scammers. It's a grift. If you gave money to Trump, he used some of it to pay his daughter-in-law Kimberly Guilfoyle $60,000 for a two minute speech on the morning of January 6th.