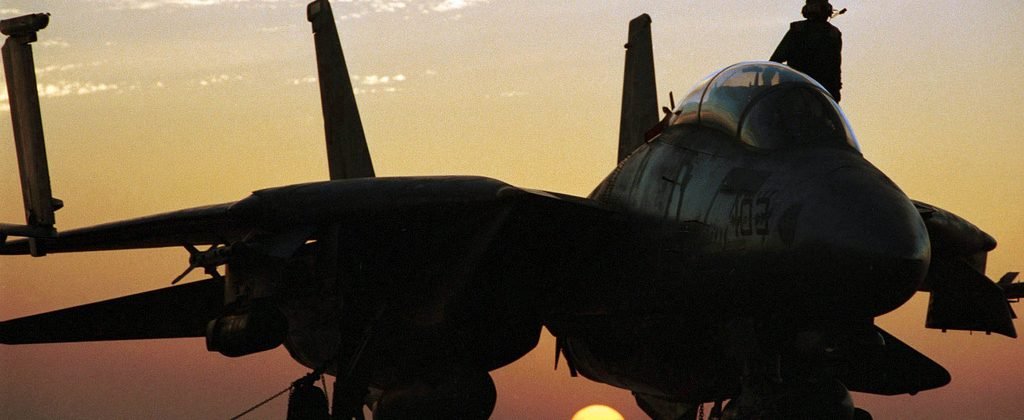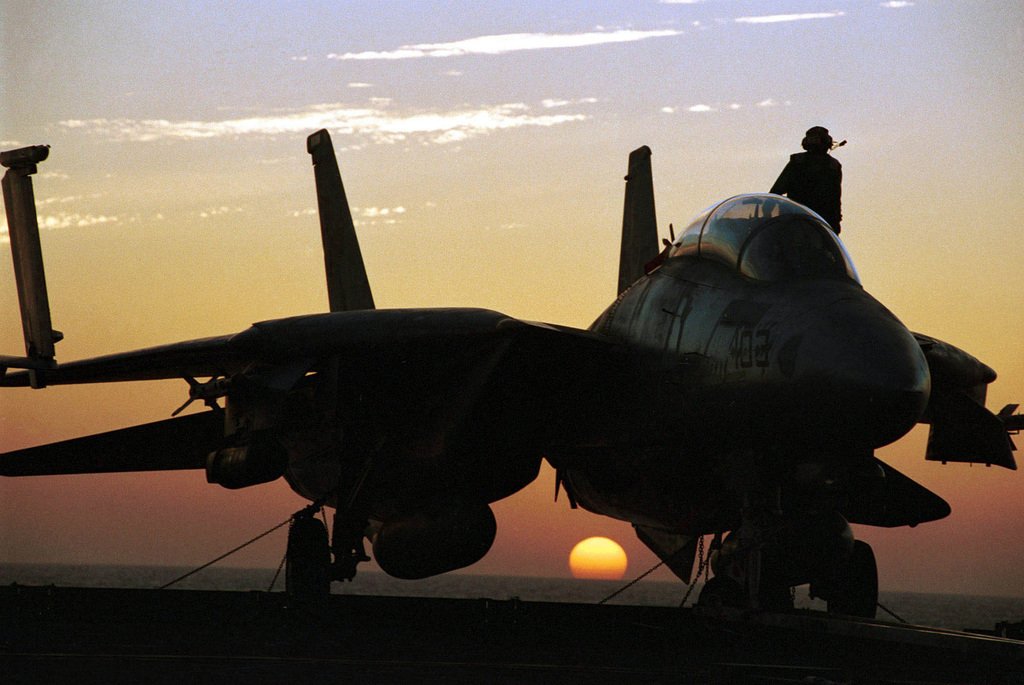 Becoming fully alive requires a better story
Full disclosure: Top Gun is one of my favorite movies of all time. I was a senior in high school when it came out, and I wanted to be Kelly McGillis (Charlie). It's embarrassing to admit that watching Charlie confidently stride through a group of cocky pilots while being introduced as having a PhD in astrophysics probably did more for me as a future academic than did any of my teachers. It's also a little embarrassing to admit that I have watched the film dozens of times since. Every time I am surprised by how much it delights me, makes me cry, and inspires me. Every. Single. Time. And in my twenties I may or may not have had a VHS tape permanently cued up to the volleyball scene.
So I am just one of many Gen Xers who couldn't wait to see Top Gun: Maverick. It certainly does not disappoint. It contains so many of the things that I loved about the first film: the thrill of being a fighter pilot. The desire to be the best of the best. The deep joy of using one's gifts in service of a mission—not just to play around. The film inspires us in a way that all human beings need to be inspired: to find that thing we were called to do—or more accurately—to be. We can't help loving Maverick (Tom Cruise) precisely because he loves being a pilot. The sequel plays that up even more. In a brilliant scene he confesses to Iceman (Val Kilmer) that he doesn't think he can teach the young pilots he's been assigned to. "I'm a fighter pilot. A naval aviator. It's not what I do—it's who I am. How do I teach that?"
Although the exact figures are disputed, after the original Top Gun was released there was a huge increase in applications to the Navy—some sources say 500%. We should not be a bit surprised that Top Gun inspired young people. They rightly saw Maverick as fully alive, animated by his love of flying jets. We all want to find the thing that makes us feel that way.
When I saw the sequel I happened also to be reading John O'Donohue's discussion of the mystic Meister Eckhart and was stunned by the relevance of Eckhart's view of the divine. God "is the ultimate welcome and hospitality to everything that is alive within you, so if you really live your life to the full, you are activating the presence of God within you." That's what we want. Hollywood actually gets that right—consider another great inspirational film of the 1980s, Chariots of Fire. The problem is that filmmakers make it seem like we can get there without a lot of slogging through the tough stuff. Even the best teachers can't be Robin Williams in Dead Poets Society every day. Furthermore, we have different gifts, different levels of tolerance, different callings, different starting points. Following Maverick's path is not necessarily going to lead to Maverick's joy.
The fact that we all long to be fully alive is exactly why we need to take the power of storytelling seriously. The arts dwell in possibility. They make it possible for us to imagine a different life. This also means that they can mislead, discourage, and damage us as well—because representation matters. It matters that there's an African American admiral in this film. It matters that the disabled, real-life cancer patient Val Kilmer plays its most powerful character. It matters that there's a successful female pilot who is respected by her male peers—and chosen for the mission. When I watched the original in 1986, being a pilot was not available to me. It never occurred to me to wonder about that. But neither did it occur to me that what I thought I wanted—to be Kelly McGillis—was equally problematic.
The sad truth is that I knew what I was going to write here before I saw the sequel. While there are some new things Hollywood can imagine, there are still many things it cannot. Those things have to do with Kelly McGillis. Before I read a single thing about the film, I knew she would not appear in it. The reasons are written on her body, in her story, and in the film's history. She's five-foot ten inches tall to Cruise's five-foot seven, a fact that the editors expertly hid on every single shot. She has not starved herself thin or turned to plastic surgery to look younger, like many other aging female actors. She has also been vocal about things we prefer to keep silent about. She was raped in her New York apartment a few years before Top Gun was released. Years afterward she came out as a lesbian. She has also publicly shared her desire to stay sober and focus on being with her family.
Everyone knows that actors are not identical with characters. That's not my point. My point is that McGillis is five years Cruise's senior, and Hollywood cannot imagine a fifty-nine-year-old Tom Cruise with any sixty-four-year-old-woman, not to mention one who looks like McGillis does today. I want to give the creators credit: They did well to choose a woman who is not in her thirties, Jennifer Connelly (playing Penny Benjamin). But it is still worth noting that Connelly was in her late forties when she was cast. She's thirteen years younger than McGillis and eight years younger than Cruise. (Incidentally, this also means that Connelly would have been sixteen when Maverick "went ballistic" with Penny.) More important, she's thin and conventionally beautiful. We all knew that Maverick would have a love interest, and that she could not possibly be anything outside of those parameters. While I was watching the film, having these expectations confirmed, I kept thinking of Roxane Gay's Hunger: A Memoir of (My) Body. She reflects that even Oprah, "a billionaire and one of the most famous women in the world, isn't happy with herself, her body. That is how pervasive damaging cultural messages about unruly bodies are—that even as we age, no matter what material success we achieve, we cannot be satisfied or happy unless we are also thin."
Well, we can—but it takes a ton of work. Entertainment Tonight interviewed McGillis in 2019, asking her if the filmmakers invited her to be in Top Gun: Maverick. She laughed. "Oh my god no. They did not, nor do I think they would ever. I mean, I'm old and I'm fat, and I look age-appropriate for what my age is, and that is not what that whole scene is about." But McGillis was not speaking out of spite. She has become, now, the rarest of all things: an older female actor who can model honest-to-goodness joy and peace. "I'd much rather feel absolutely secure in my skin and who and what I am at my age, as opposed to placing a value on all that other stuff."
Let me be clear: when it comes to cultural messages, Top Gun: Maverick is a much more mature film than its predecessor. Maverick and Penny actually talk together in bed—they don't just have sex all sexily lit up by a blue filter while her breath is being taken away! Still, it was inconceivable for the writers to imagine that Maverick—our icon of perpetual youth—could have stayed with Charlie, doing all the hard things that marriage between two sinful human beings requires. Is it any wonder that the film ends with Maverick and Penny literally flying off into the sunset together? We've never been able to tell any more of the story than that. We would much rather chase the fantasy.
None of this is meant to be a killjoy. I loved this film. I needed the escape that it provides as much as anyone in our not-quite-yet-post-Covid world. But I also want to inspire future screenwriters, novelists, and poets to understand just how much their work matters. In the 1980s there were motivational posters everywhere that read, "If you can imagine it, you can achieve it." This is only partly true. But it is one hundred percent true that if you cannot imagine it, you cannot achieve it. Yes, let's tell those stories that inspire us to be the best of the best. But let's also tell those stories that help us to find joy in the more mundane things in life—and in the ordinariness of our callings. We can't stay young forever, things don't always go our way, and commitment is hard. But the fight to be fully alive is worth it.
Christina Bieber Lake is the Clyde S. Kilby Professor of English at Wheaton College, and the author of Beyond the Story: American Literary Fiction and the Limits of Materialism.