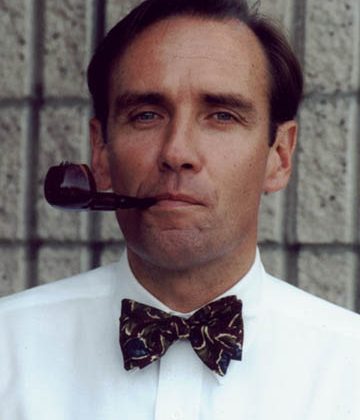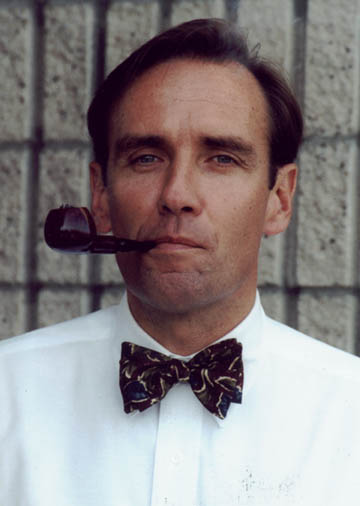 Some of you on Twitter may know Darryl Hart as the historian who regularly trolls this blog under the handle "Old Life." In a piece published yesterday at The Wall Street Journal, Hart wonders if evangelical historians are trying to capitalize or advance their careers by criticizing evangelical Christianity. He suggests that these historians are prospering by capitalizing on, instead of trying to correct, the problems pointed out by Mark Noll in his 1994 book The Scandal of the Evangelical Mind.
Here is a taste of Hart's piece:
…When evangelical historian Mark Noll wrote his widely praised book "The Scandal of the Evangelical Mind" (1994), he hoped to rescue white evangelicals from some of their bizarre beliefs. Mr. Noll confirmed what the [Frank] Peretti novels had revealed. Evangelical beliefs about the second coming of Christ had elevated to the top of bestseller lists books written by born-again authors who used the Gulf War of 1991 to calculate Jesus' return. Mr. Noll complained that the authors of these books relied on biblical prophecy while ignoring "careful analysis of the complexities of Middle Eastern culture." By substituting populist readings of the Bible for solid intellectual labor, he argued, evangelicals had "abandoned" the elite sectors of American culture and policy.
Another evangelical historian, Calvin University's Kristin Du Mez, has reminded readers that the evangelical scandal persists. Her book "Jesus and John Wayne " (2020) locates the current embarrassment in white evangelical support for Mr. Trump. Instead of viewing the former president as the fulfillment of biblical prophecy, for Ms. Du Mez the 2016 election showed evangelicalism's true colors—toxic masculinity, misogyny, militarism and white supremacy.
Ms. Du Mez did not explain how white evangelicals so quickly exchanged biblical prophecy for "patriarchal authority, gender difference, and Christian nationalism." Her silence is odd, if only because Matthew Avery Sutton, author of "American Apocalypse" (2014)—a book that defines evangelicalism by its apocalyptic outlook—praised Ms. Du Mez's book as "brilliant." If toxic masculinity now explains conservative Protestant voters better than biblical prophecy does, a generation of historians have been in the dark about white evangelicalism.
Twenty years ago the strangeness of white evangelicals was beginning to lift, thanks to the work of scholars like Mr. Noll. In 2000 the Atlantic ran a cover story with the headline "The Opening of the Evangelical Mind." Written by the Boston College political scientist Alan Wolfe, the piece highlighted the efforts of evangelical historians who were using first-rate scholarship to revitalize their movement. In Mr. Wolfe's judgment, evangelical scholars had "enlivened and enriched the humanities, political and social theory, and even empirical social science." Their success was "uneven," but Mr. Wolfe believed no one could write off evangelicalism as a "backward reaction against modernity."
After 2016, however, a dark age threatens the renaissance. Instead of trying to place white, GOP-voting evangelicals within the larger frameworks of American religious, political and intellectual history, younger historians blame them for bigotry. The outrages of misogyny, racism and nationalism replace the older sins of interpreting international relations through the Bible.
The newer explanation of the evangelical scandal uses arguments similar to those faulted by Mr. Noll in his 1994 book. If beliefs about Christ's return once undermined serious scholarship about social and economic issues, evangelicals' problem now is that they fail to exhibit sentimental attachment to Jesus. Ms. Du Mez concludes her book, for instance, with an appeal to the kind of masculinity Jesus exhibited. He promoted "gentleness and self-control, commitment to peace, and a divestment of power as expressions of authentic Christian manhood."
Ms. Du Mez conveniently ignores difficult sayings of Jesus—that his true disciples need to "hate" their families (Luke 14:26), that Jerusalem will be destroyed (Matthew 24), or that his authority extends throughout the universe (Matthew 28:18). If the problem with evangelical thinking at the time of Mr. Noll's book was using the Bible simplistically, Ms. Du Mez shows this weakness extends to scholars critical of evangelicals.
The scandal identified by Mr. Noll remains. The main difference is that evangelical scholars used to try to correct it. Today they prosper from it.
Hart raises some fair questions. I can't speak for Kristin Kobes Du Mez or any other historian. I can only speak for myself. (I only bring myself into this because Hart regularly goes after me with the same arguments he levies against Du Mez.) And I will say this: as someone who spends a lot of time criticizing my people– evangelical Christians– in print and online, I am regularly checking my motives. Am I criticizing evangelicalism out of a sense of career ambition, money, or fame? (For the record, I have spent my entire career at one small Christian college, I can walk through the streets of my town without being recognized, and have made enough money on my books to buy Christmas presents and supplement a home improvement loan I just took out so I can put new siding on my house.) Or, like what Mark Noll did in the Scandal of the Evangelical Mind, am I writing out of a love for my people, trying to help my fellow evangelicals become more thoughtful Christians and citizens? I sincerely try to do the latter, but I would be lying if I did not say that the dangerous desire for the former is always at the doorstep.
Are Christian historians prospering by criticizing evangelicalism? Yes. Hart is right. Christian historians are prospering because their work is resonating with rank-and-file evangelicals who are reading history and starting to see some of the wrong turns their movement has taken over the years. As a result, Christian historians are selling books and gaining a greater voice in the evangelical world and beyond. How do Christians historians deal with such prosperity? Well, I imagine each historian would answer that question differently, but in the end that is a matter between them and God.