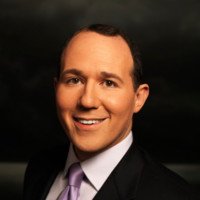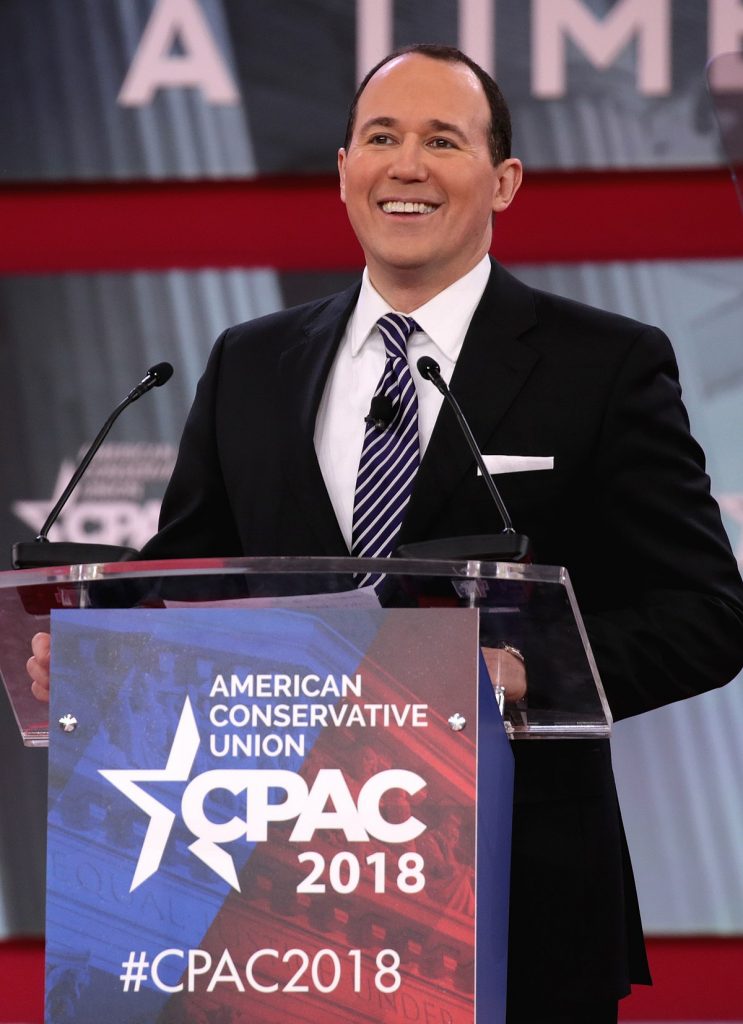 I used to occasionally watch EWTN. As a former Catholic (I am confirmed in the church and a friend who is a priest tells me that all I need to do is go to confession and I'm back in), I was intrigued by shows focusing on evangelical Christians who converted to Catholicism as adults. It also struck me that a lot of the conservative Catholicism I saw preached on EWTN sounded very Evangelical at times–especially the shows that focused on youth. And every now and then I watched an evening news show hosted by Raymond Arroyo. He seemed like a pretty straight shooter. Perhaps my memory escapes me (which is very possible), but I don't recall Arroyo doing much in terms of political opinion and commentary.
I hadn't watched EWTN for about a decade when one day I turned on Fox News and saw Arroyo on the Laura Ingraham program. He and Ingraham were bashing liberals and praising the presidency of Donald Trump. I wondered if this was the same guy I had watched a decade earlier. It was.
Well now I have Molly Olmstead's piece at Slate to help me make sense of all of this. Here is a taste of "An Unholy Alliance":
To many Catholics, EWTN has become the voice of the Catholic Church in America. For most of its 40-year history, this position was largely apolitical. The network's most popular programs involved the daily Mass, meditations on Scripture, and the recitation of the rosary. Its key demographic was, and remains, devout retirees who tune in for devotional supplements. EWTN claims, in its mission statement, to promote "​​the advancement of truth as defined by the magisterium of the Roman Catholic Church."
And this:
The shift in the network's relationship with Rome came in 2013—the same year EWTN launched its nightly news show—when Pope Francis, a reformer with a Latin American worldview, took charge of the Vatican. Since then, the single most common charge critics have leveled against EWTN has been that it is anti-Francis. They have pointed to the network's cozy relationship with the American Cardinal Raymond Burke, widely considered the leading voice of the Francis opposition. They cited the guests on Arroyo's show who openly critiqued Francis' leadership, as well as Arroyo's own open frustration with Francis' "laid-back manner." In those first years of Francis' papacy, as the Catholic Church underwent an ideological revolution, EWTN made it clear it was not planning to follow suit.
On Easter Sunday in 2016, Mother Angelica died at age 92 after a long illness. She hadn't been on air since a stroke in 2001, but some still wondered if the network's days were numbered without her.
Shortly before the 2016 election, Donald Trump sat down with EWTN's Raymond Arroyo at the Trump National Doral. The host introduced the segment on his show with barely contained delight. He began with a question about Trump's mother, then turned to the Access Hollywood video, offering the candidate an opportunity to address the criticism. Trump gave his usual answers about "locker room talk," and from there, the conversation flowed as any Fox News interview might, touching on Obamacare, abortion, and the "rigging" of the electoral process.
Ten minutes into the 15-minute interview, Arroyo seized on Trump's mention of Hillary Clinton's emails. "These WikiLeak revelations have offended a lot of evangelicals—and Catholics," he said. "They suggested that they need to plant seeds of rebellion in the Catholic Church to somehow change the teaching to accommodate their political agenda. They said it was a backward, Middle Age dictatorship." He wondered aloud if Clinton should apologize.
"Frankly," Trump answered, "if any Catholic votes for Hillary Clinton—I would say if I were a Catholic, I wouldn't be talking to them anymore."
EWTN is often described by critics as the Catholic Fox News. Its coverage of the 2020 election, the inauguration, and the pandemic could easily be mistaken for Fox News with lower-budget sets, unless you stick around long enough to watch a segment on a particular papal blessing. In addition to headlining his own EWTN show, Arroyo is a Fox News contributor, regularly appearing on (and occasionally guest-hosting) The Ingraham Angle, where he rants and jokes about President Joe Biden's senility or masks or CNN's obsequiousness. The cadence of his delivery is pulled from the Fox News playbook, but he still feels out of place. With his cheery, clean-cut presence, he has the inescapable air of a grown-up altar boy.
That presence does fit on The World Over, EWTN's long-running political analysis and interview show. Add in his close ties to Mother Angelica, whose biography he wrote, and it's understandable that Arroyo has been the face of the network. But not everyone shares his political mission.
Read the entire piece here.