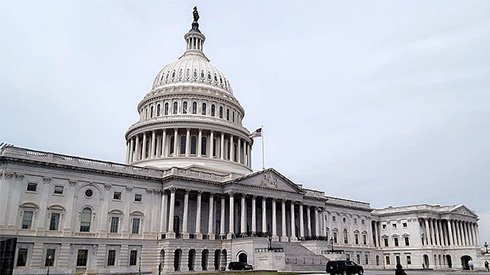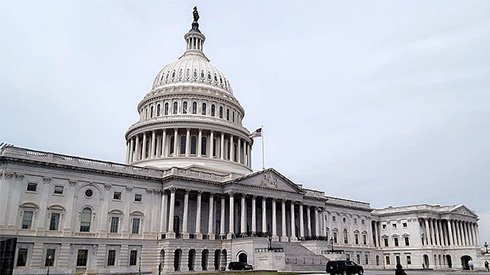 Over the last few years we have brought your attention to Fairness for All, a balanced piece of legislation that preserves religious freedom and defends LGBTQ rights. The bill does not appear to have made it out of committee. See our coverage here.
Meanwhile, The Equality Act, a bill that prohibits discrimination based on sex, sexual orientation, and gender identity in public accommodations, federal funding, employment, housing, credit, and jury duty passed the House of Representatives in February 2021. It is currently sitting in the Senate Judiciary Committee.
Shirley Mullen, President Emerita of Houghton College, addresses some of these issues here. And now evangelical statesman Ronald Sider has weighed-in at his Substack Page. Here is a taste of his piece:
Congress has an historic opportunity to protect religious liberty in what at first blush may seem an unlikely vehicle: legislation to protect gay civil rights.
By amending the U.S. Civil Rights Act to make LGBTQ people a protected class, it would become illegal to discriminate based on LGBTQ status in housing, employment and public accommodations. That is necessary and right and all Christians including evangelicals should support that.
Supporters of religious liberty, however, are right to oppose the current version of the Equality Act passed by the House of Representatives. The Equality Act as written would be disastrous for religious nonprofits and religious schools receiving federal funds — indeed dangerous for the long American tradition of freedom, choice and pluralism. The Equality Act in its current form does not adequately accommodate groups that adhere to traditional views of marriage and sex, and it explicitly sets aside the protections of the Religious Freedom Restoration Act of 1993. This bill ignores the fact that large numbers of Catholics, evangelicals, Orthodox Jews, Mormons, historic Black denominations, and Muslims have traditional views on marriage and run nonprofit programs serving millions of American families, especially the most vulnerable.
In a free society enjoying freedom of association, a wide variety of organizations rightly are free to hire staff who share their core commitments. Environmental organizations, feminist groups, unions, and others should be free to choose only staff who agree with their agenda. This right should not disappear if governments choose to request that these private organizations perform some desired tasks. Planned Parenthood, for example, should not lose its right not to hire pro-life staff simply because it has a government contract. To deny hiring rights to religious organizations would be intolerant discrimination, not the promotion of an open free society.
So how exactly could passing gay rights legislation be good for both religious liberty and LGBTQ rights?
The debate over this legislation presents a golden opportunity for both sides. The bill cannot move forward unless amended in significant ways. The Washington Blade, the LGBTQ newspaper, has said the Equality Act is "all but dead" in the Senate, mostly because of concerns over religious freedom. The bill is doomed unless it incorporates more diverse voices, including those of religious Americans.
The choice before religious groups is clear. If we are willing to accept a simple principle — that LGBTQ people should be free from discrimination — religious groups can win important exemptions for our organizations and maintain freedom in religious spaces. In other words, we can affirm our rights to practice our faith and run our schools and charities as we believe we must, while also affirming and supporting LGBTQ civil rights.
Religious schools are an important part of our society, and they deserve Republican and Democratic support. Christian K-12 schools often operate in underserved urban and rural areas. Many students at these schools receive free or reduced-cost lunch programs through federal funding. A responsible version of the Equality Act would ensure students remain eligible for these programs, even if their schools hold traditional beliefs.
At the college level, about half of students at schools affiliated with the Council for Christian Colleges & Universities come from families making less than $50,000 per year. One-third of students at these schools receive federal Pell Grants, and one-third also are first generation college graduates. The Equality Act jeopardizes accreditation of these schools and the federal support received by their students.
It doesn't have to be that way. Simple amendments to the Equality Act would protect these important benefits instead of imperiling them.
Read the rest here.