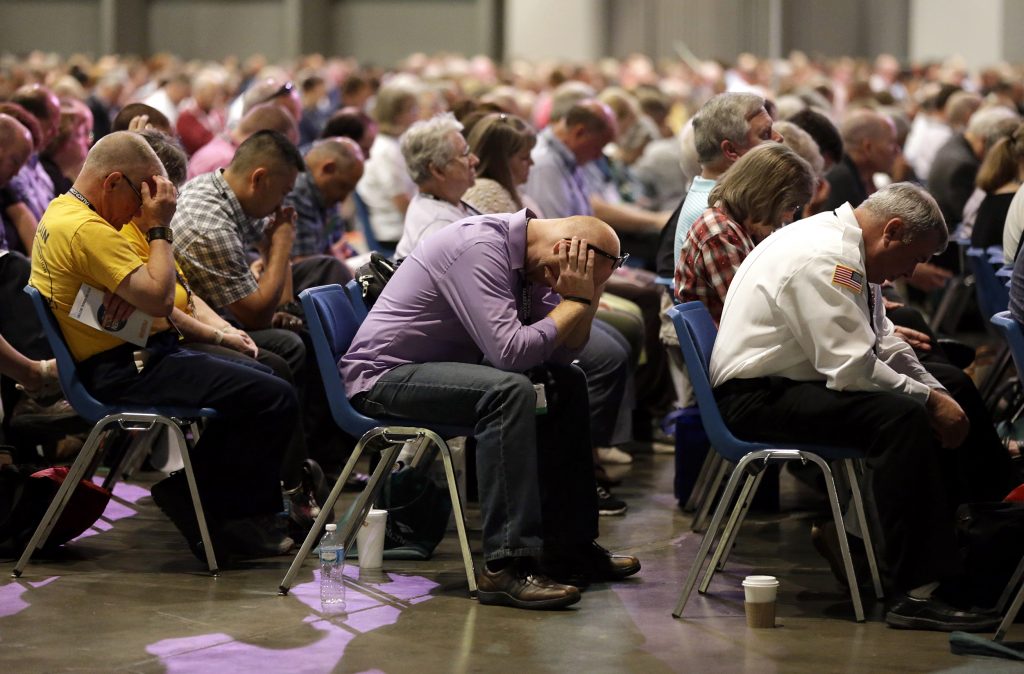 David August "Augie" Boto, a member of the Executive Committee of the Southern Baptist Convention, referred to outcries of sexual assault victims as part of a "satanic scheme" to "distract us from evangelism." After reading the report, Boto may want to reconsider who the real agent of evil is in this affair.
Here is Peter Wehner at The Atlantic:
This needs to be said too: Those attitudes are not confined to the SBC. We have seen them in other denominations and the wider evangelical world. This mindset isn't everywhere within evangelicalism, of course; there are countless evangelicals, including those within conservative denominations, who are ministers of reconciliation and a healing presence in our lives. And even where the harsh attitudes I have described exist, they certainly don't always lead to sexual abuse or cover-ups. But nothing good ever comes from them. A lot of self-reflection needs to occur among evangelicals to understand how the gracelessness and captiousness that characterizes far too much of the evangelical subculture came to be.
The report on sexual abuse shows how men in SBC leadership—they were all men—chose to try to protect their denomination by hiding abuse and then attempting to destroy the victims of abuse. There has been human wreckage in their wake. In the process, they have also left their denomination in ruin, inflicting terrible injury on the reputation of Christianity.
There are several biblical verses that one could apply to this sordid tale—about justice, about righteous anger, about judging evil. They all apply. But so does one that can be found in the 11th chapter of the gospel of John: Jesus wept.
Read the entire piece here.